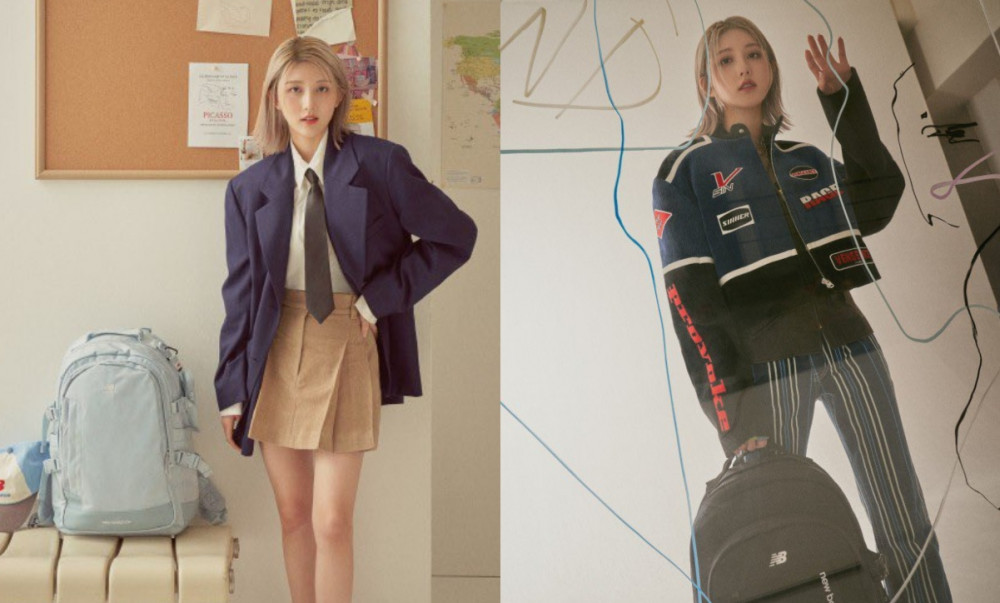 IVE's Gaeul revealed her dual charms as the perfect "sunbae" at school and the hip "it girl" in town for her 'New Balance' pictorial
'New Balance' recently released a pictorial for their new backpack collection, featuring IVE's Gaeul as their brand collection model. A 'New Balance' official stated, "In order to introduce a more upgraded backpack collection, we included new stylish colors, designs, and customizable sizes. Please give a lot of attention to IVE's Gaeul and look forward to the unexpected charms revealed in her pictorial."
Having the theme of "gap difference", the pictorial for 'New Balance's new backpack collection featured a retro mood through two different styles - the school "sunbae" look and the hip street style. In the pictorial, IVE's Gaeul perfectly pulled off these two styles through various outfits. In one photo, Gaeul looked like a reliable senior at school with her oversized-fit blazer jacket, a khaki skirt, completed with a simple black necktie. In another photo, Gaeul tied her hair back and showed off more hip charms in a black New Balance varsity jacket, paired with black bike shorts. As if she had just come out of a webtoon, Gaeul fluttered hearts with her dual charms as "Gaeul sunbae" and the hip "it girl" in town.
Check out Gaeul's photos below!