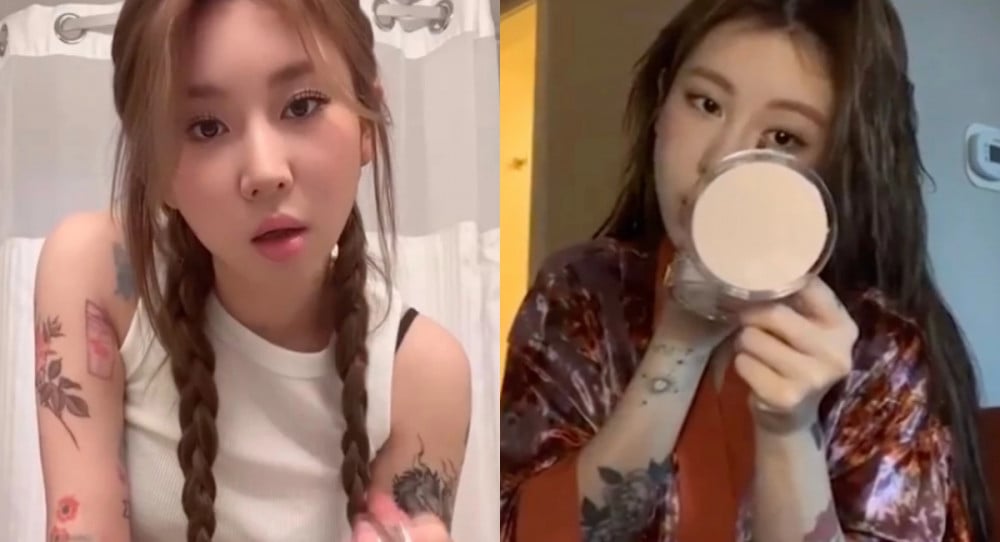 Baek Ye Rin recently responded to a rude comment made about her tattoos on Instagram.
On December 15 KST, the singer/songwriter released a new 'get ready with me'-style Instagram reel of her preparing for the Atlanta stop of her North American tour. In the video, she applies her makeup in a mirror while narrating the process in English.
One netizen left a comment on the video criticizing her tattoos by saying, "Is your body drawing paper? Your body, hair, and skin were given to you by your parents."

In response, Ye Rin wrote, "Whether it's drawing paper or not, don't meddle in other people's business~>_<."

She has received several tattoos over the years as means of self-expression. During one interview, she explained what attracts her to tattoos, saying, "I have so many tattoos that I'm sure that there will be things said about it. [However,] to me, a tattoo is about inking on [the image of] something you like. It doesn't stop being meaningful."

Meanwhile, the artist is currently holding her 14-stop North American tour with two more concerts left. She will be performing in Silver Spring, Maryland on December 18 and Seattle on December 21.

Check out Baek Ye Rin's full makeup tutorial below!