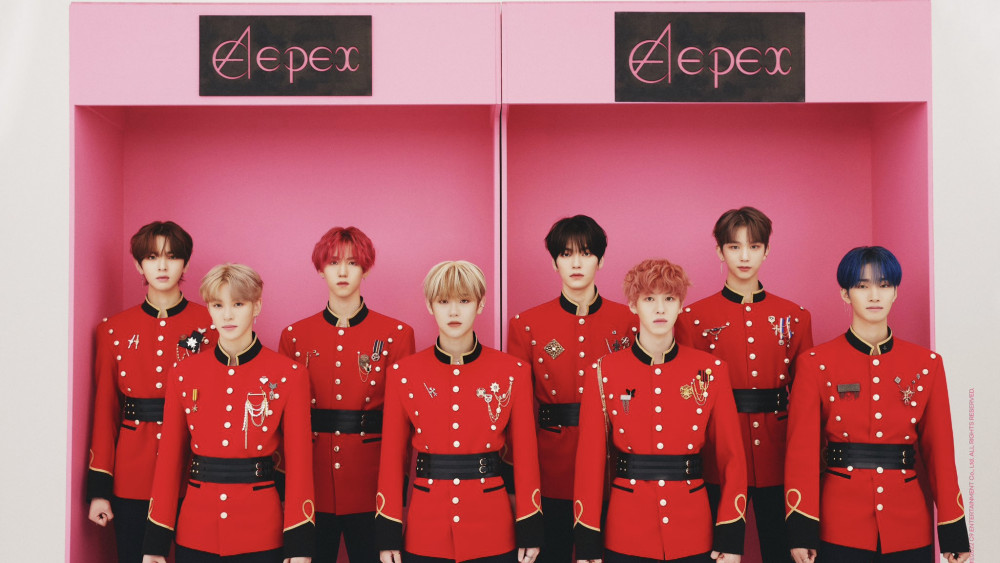 EPEX is an eight-member boy group formed on June 8, 2021, under C9 Entertainment, consisting of members WISH, KEUM, MU, A-MIN, BAEKSEUNG, AYDEN, YEWANG, and JEFF. Their name describes them as "the gathering of eight youths reaches eight different apexes." It represents the 8 members forming a collective, powerful new team. The octet debuted with the mini-album 'Bipolar Pt.1: Prelude of Anxiety' with "Lock Down" serving as its title song.

'Prelude of Love Chapter 1. Puppy Love' is EPEX's latest release, and the mini-album serves as the continuation of the story first told in BIPOLAR Pt. 2 Prelude of Love which came out on October 26, 2021. 'Prelude of Love Chapter 1. Puppy Love' details the process of boys falling in love for the first time. Every aspect of this release's concept, from the lyrics to the costumes and videos, conveys the message that the nature of boys' first love does not change; clumsily but honestly.
The EP includes four new tracks, which features the title track called "사랑歌 (Hymn to Love)." It tells the story of a song of a boy who fell deeply into his first love, following the narrative of the Korean folk tale, The Story of Chunhyang (also written as Chunhyangjeon). "사랑歌 (Hymn to Love)" is a Pop-Dance song featuring a catchy melody line combining a heavy trap beat and a fun and bright synth. Their fourth mini-album also includes the B-side tracks "First Love's Law," "Love Bomb," and "The Vow."
To commemorate EPEX's return, allkpop spoke with the boys to discuss their fourth mini-album, 'Prelude of Love Chapter 1. Puppy Love,' favorite songs from the album, artistic growth, goals for the group, and more. Keep reading to know more about EPEX!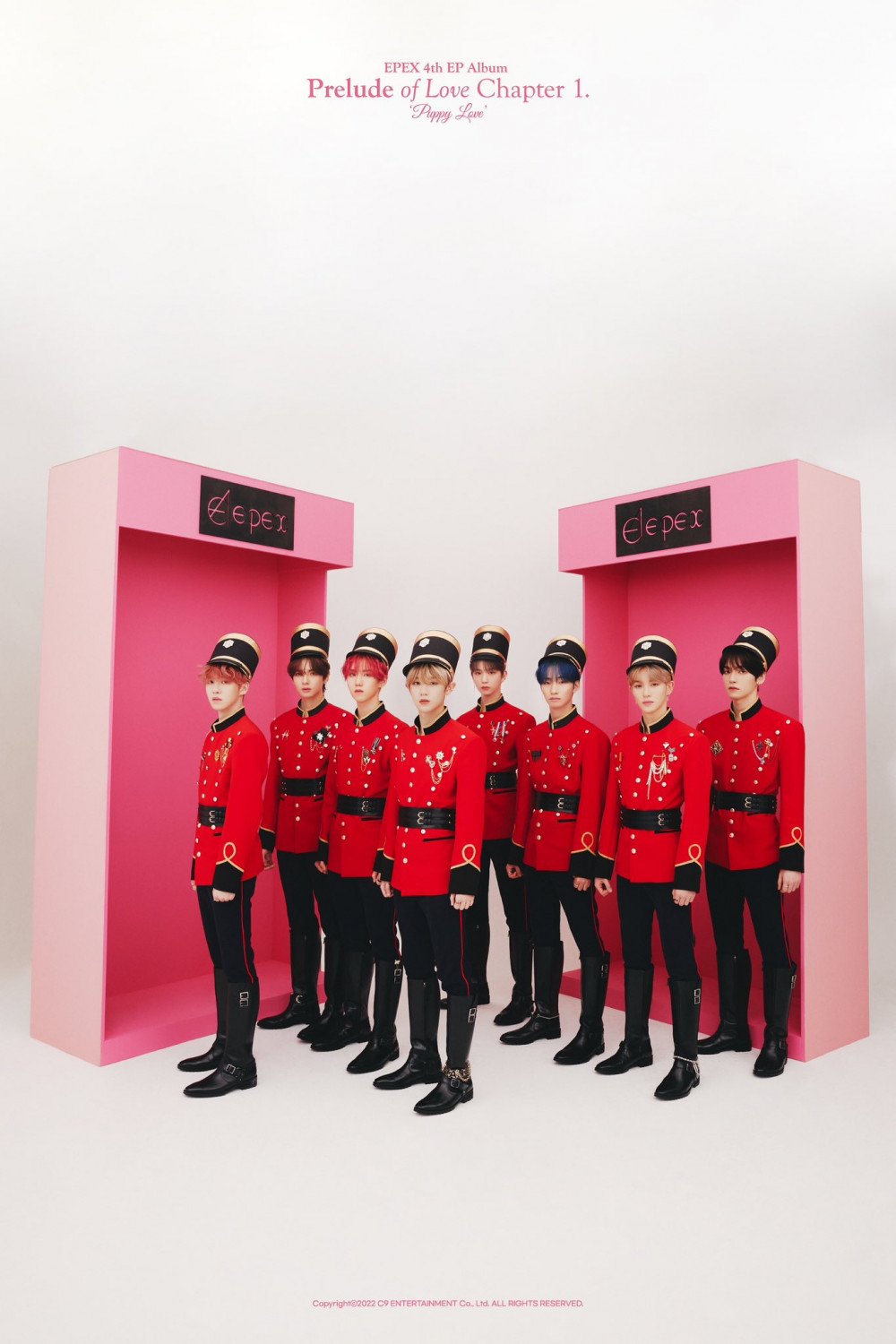 allkpop: Please tell us more about 'Prelude of Love Chapter 1: Puppy Love.' Can you elaborate on the overall meaning of the album? How would you describe its overall concept and vibe?
WISH: 'Prelude of Love Chapter 1. Puppy Love' is an album that talks about the second chapter of our debut album, 'BIPOLAR Pt. 2 Prelude of Love' earnestly. The process of boys falling in love is narrated throughout four songs of this album! This album contains a confession from boys who fell in love, an honest expression of feelings, and an oath to love. In this album, we talked about the nature of first love staying the same regardless of the era or region; the only difference is the way of expressing love.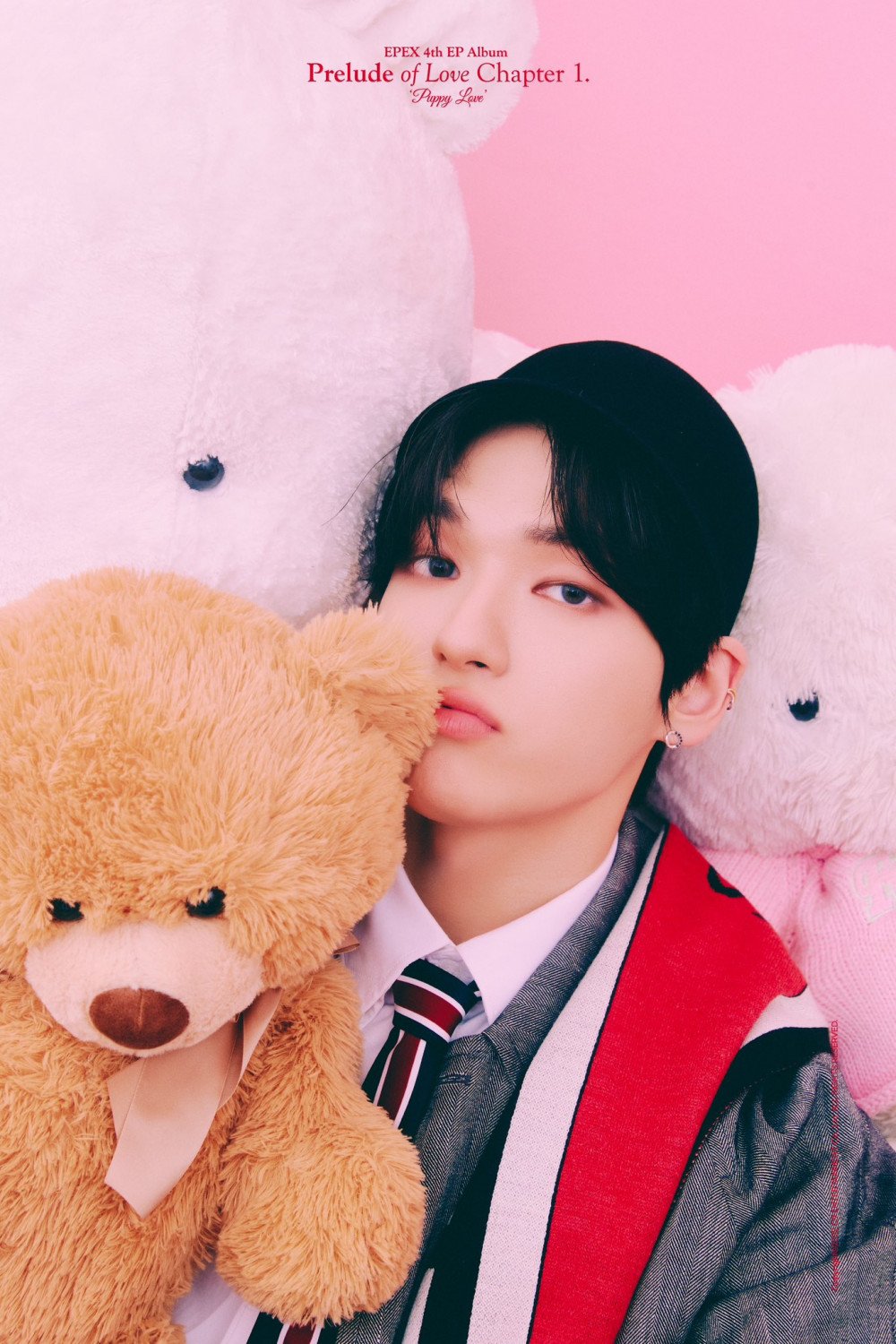 allkpop: The EP continues the story begun in 'BIPOLAR Pt.2 Prelude of Love.' Please explain the connection between the albums. What story does it tell?
KEUM: Both albums are about teenage love. While 'BIPOLAR Pt 2. Prelude of Love' talked about more comprehensive love, the new album introduces an extension of that story. This album would be an album that shows the boys' first love in a more serious and detailed way.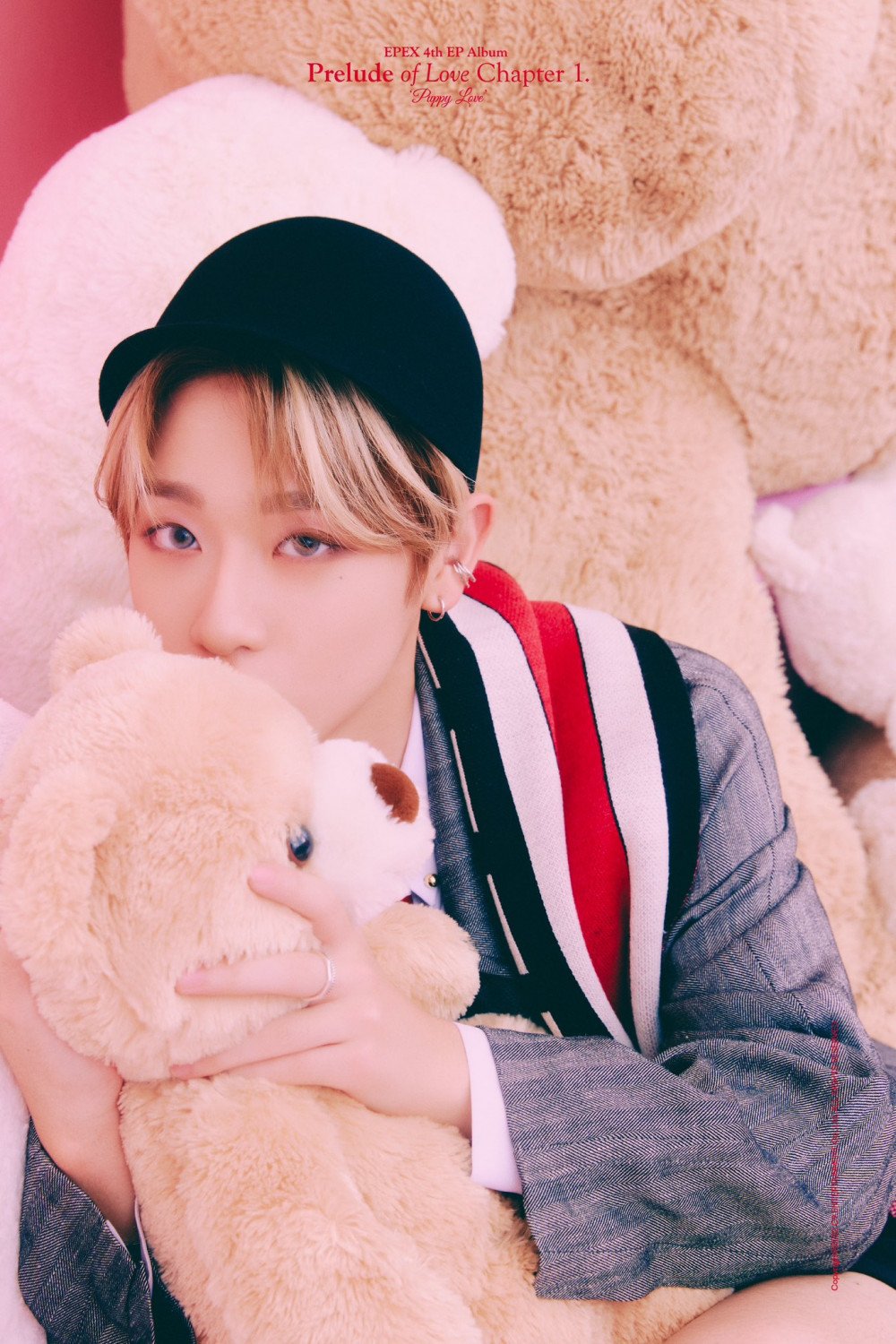 allkpop: How did you go about creating this mini-album? Did each of you get assigned a persona to play for this comeback?
JEFF: During the preparation of this album, we thought a lot about expressing clumsy yet passionate 'first love' that is both pure and fresh. Rather than playing a specific role for each member, we wanted to show various parts of the word 'first love' that people can empathize with.
MU: Especially the title song contains the story of Chunhyangjeon, and it shows various oriental elements by reflecting the subject of the album. On the contrary, there are more Western styles and elements in our clothes and music video, including toy soldiers and marionette dolls. Through these metaphors, we wanted to emphasize that toy soldiers, ballerinas, Chunhyang, Mongryong, and 21st-century boys all share the same emotions in this album.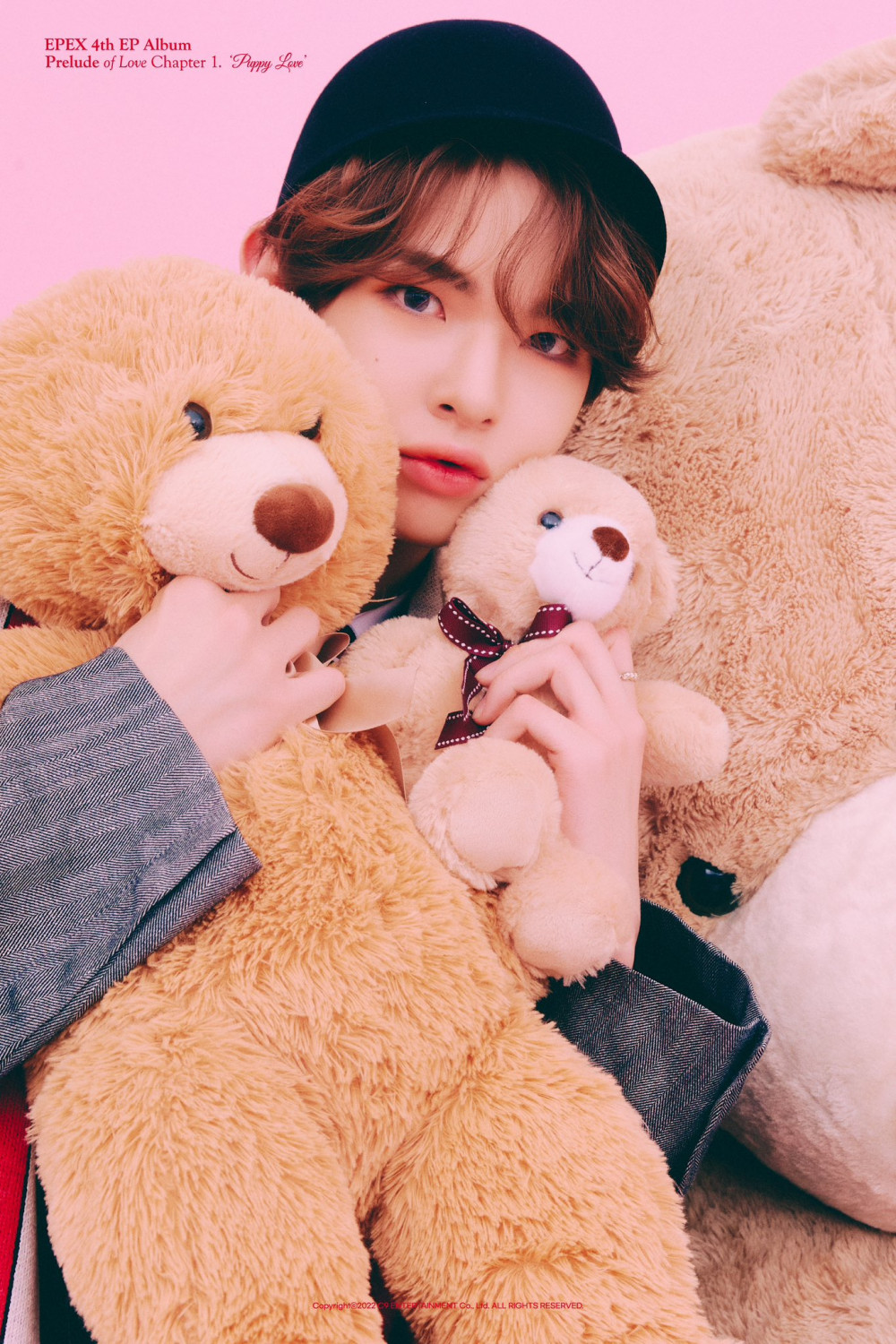 allkpop: Do you have any interesting and entertaining behind-the-scenes stories from the recording studio or music video set that you could share with us?
A-MIN: The music video set was a toy shop concept, so there were a lot of big toys. There were also a large train and robot-shaped machines, and the big animal-shaped train was the most memorable object. We all rode it for filming, and we even got on it during our break time. We had fun filming as if we were back in our childhood.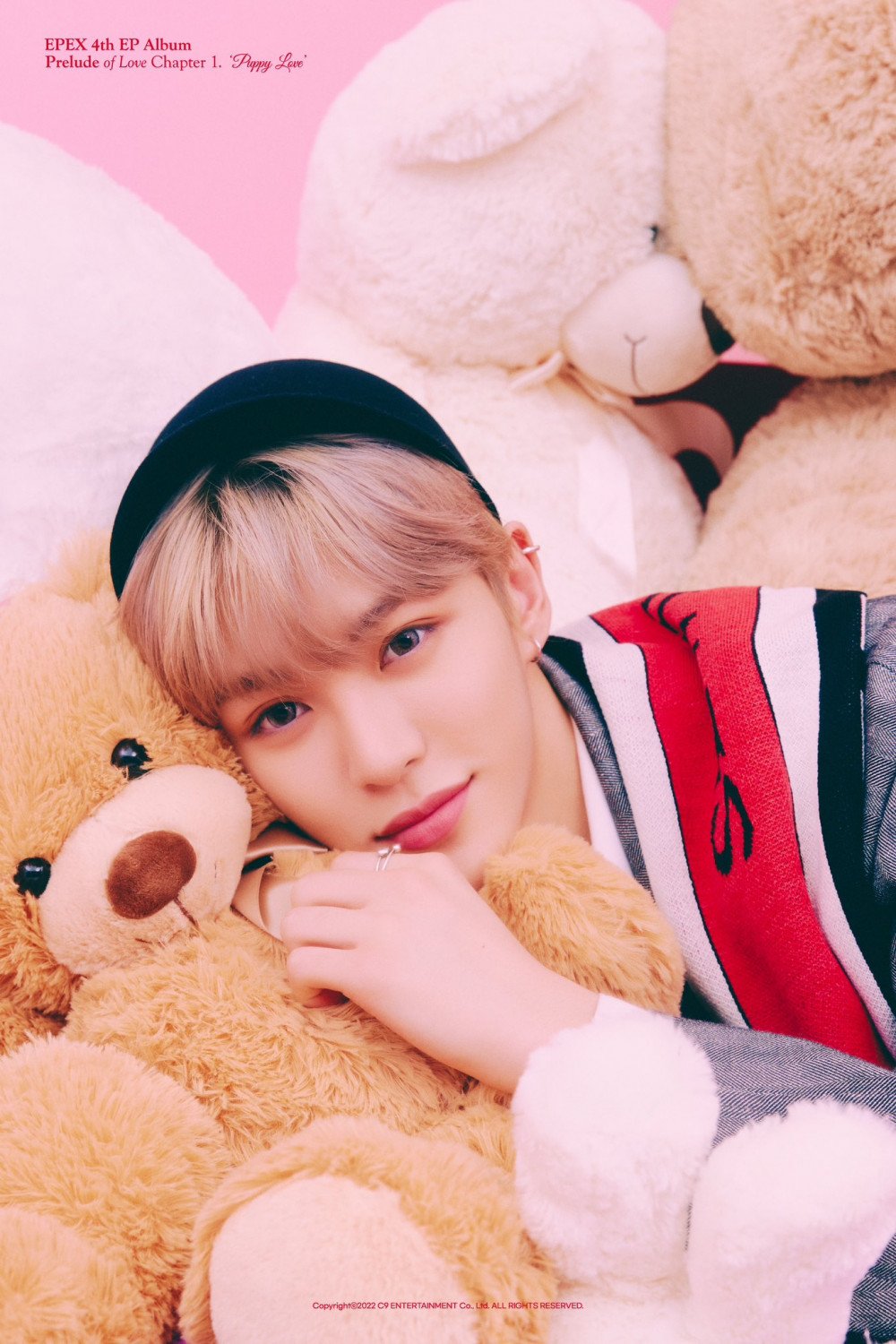 allkpop: This marks EPEX's fourth mini-album. What do you believe has been the most significant difference in your preparation for this album compared to your previous albums? Did you encounter any difficulties, or was it simply a wonderful and enjoyable experience in which everything went as planned?
YEWANG: Since this comeback concept is quite the opposite of the concept from the previous album, our facial expressions and stage performances have changed completely. Therefore, we paid more attention to various parts while preparing this album. For example, there were many parts to directly portray love. Some parts of the lyrics of the title song were adopted from the lyrics of Chunhyangjeon's era which was a long time ago, and it was a bit challenging because we do not use words from that era anymore in our daily lives. We put a lot of effort to express those details well while exchanging feedback with each other.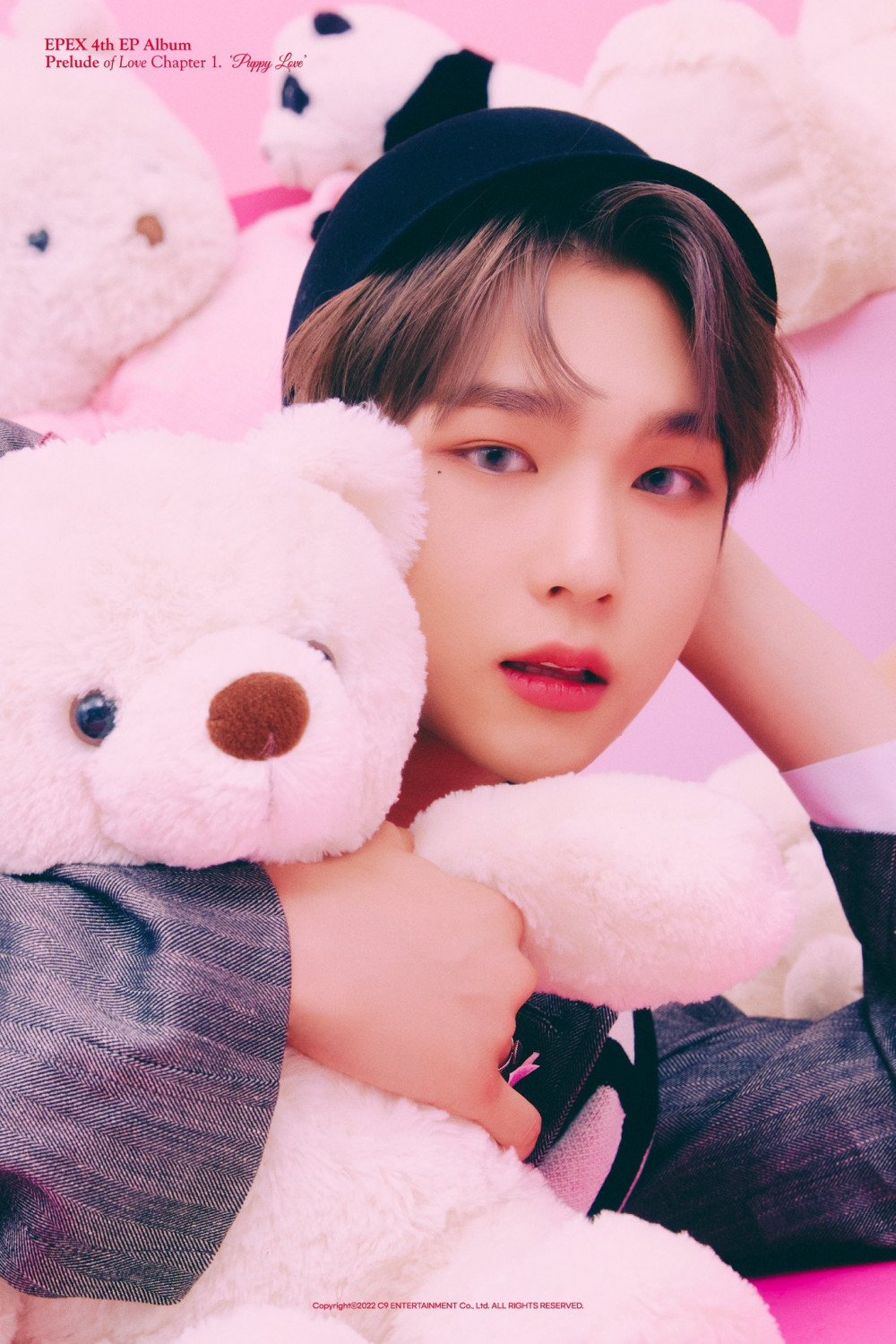 allkpop: What did you learn from your previous comebacks that helped you prepare for this album?
A-MIN: Since we debuted, we have been talking about the various emotions of love and anxiety in adolescence. I think our expression has improved a lot by portraying conflicting emotions and showcasing diverse music styles through each album. As our teamwork gets better, I feel like our ability to show better performances and improvements has grown a lot as well.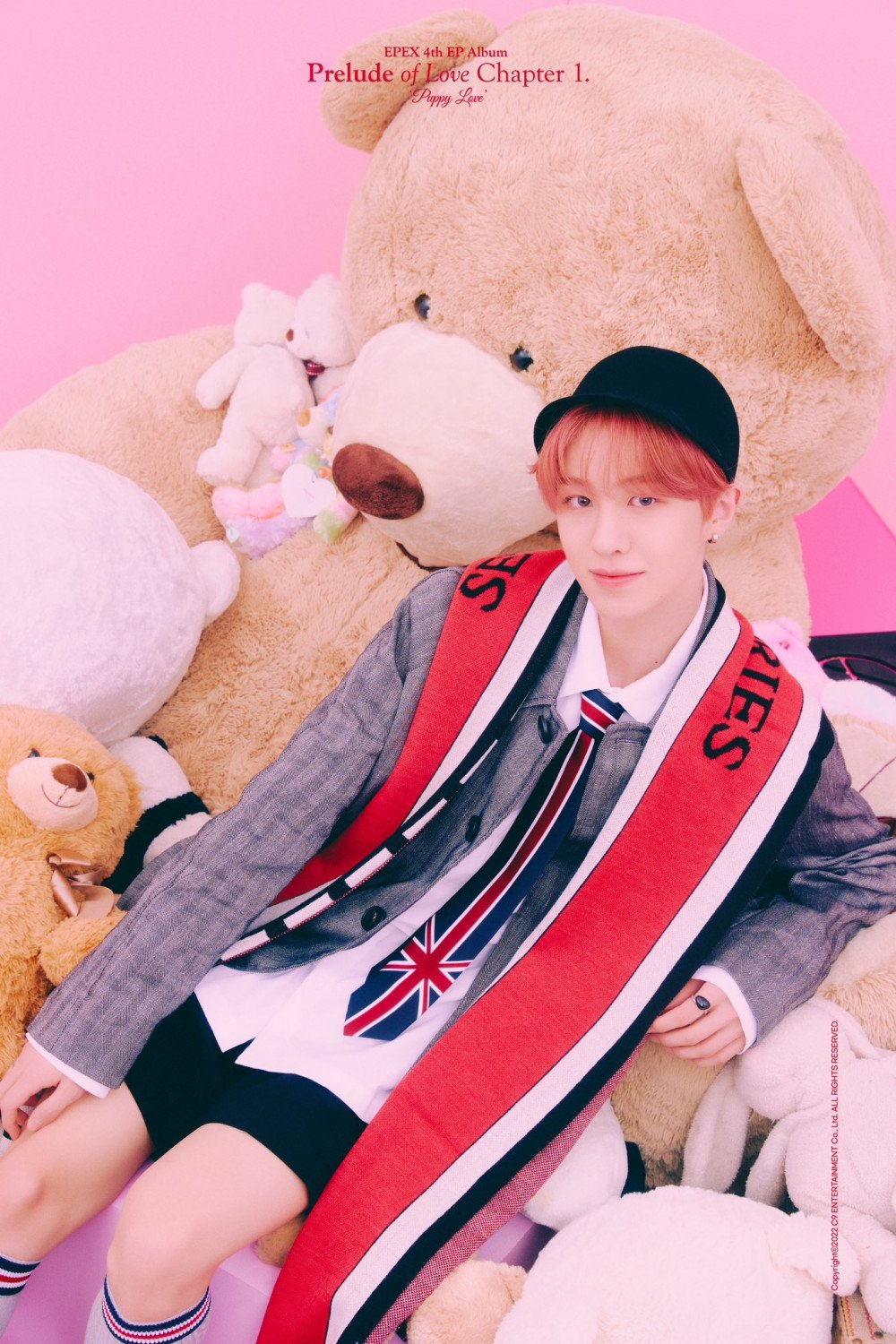 allkpop: Which song from the album would you most recommend to anyone who listens to the album? Which song is your favorite, and why?
BAEKSEUNG: I want to recommend all the songs on this album but personally, I would like to recommend . This track best expresses the overarching theme of this album and it's a new style of song that we haven't shown before. It's also my favorite song on this album.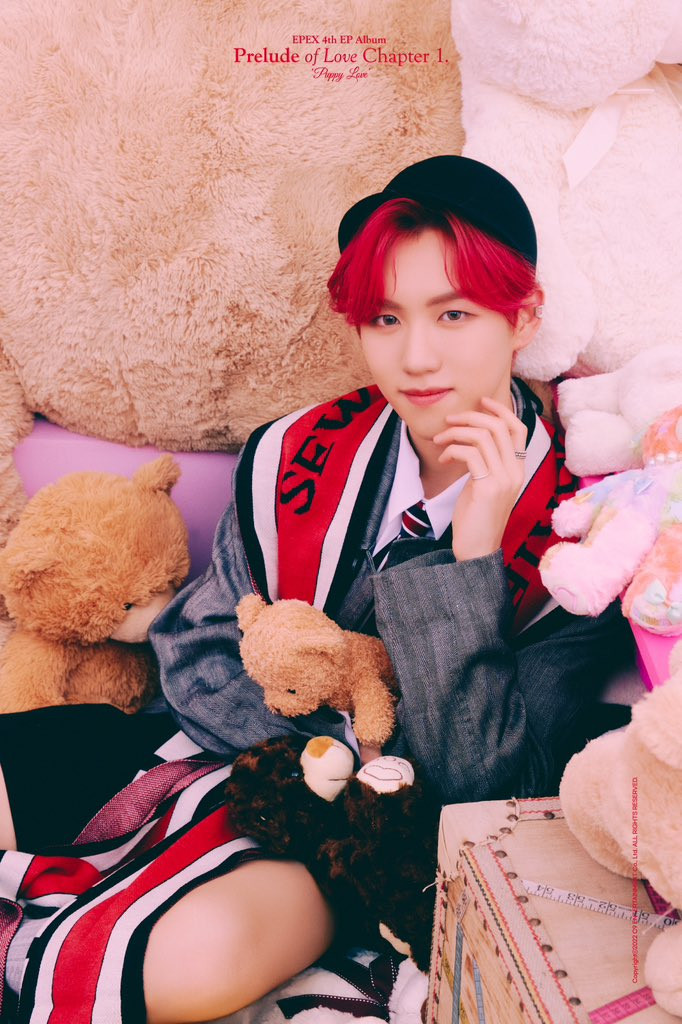 allkpop: Who or what has been your greatest musical influence? When was the moment that made you realize, "I want to pursue music"?
WISH: We were influenced by many seniors' music, but most of all, the fact that someone is gaining strength and comfort through our songs adds solidity to our future musical direction.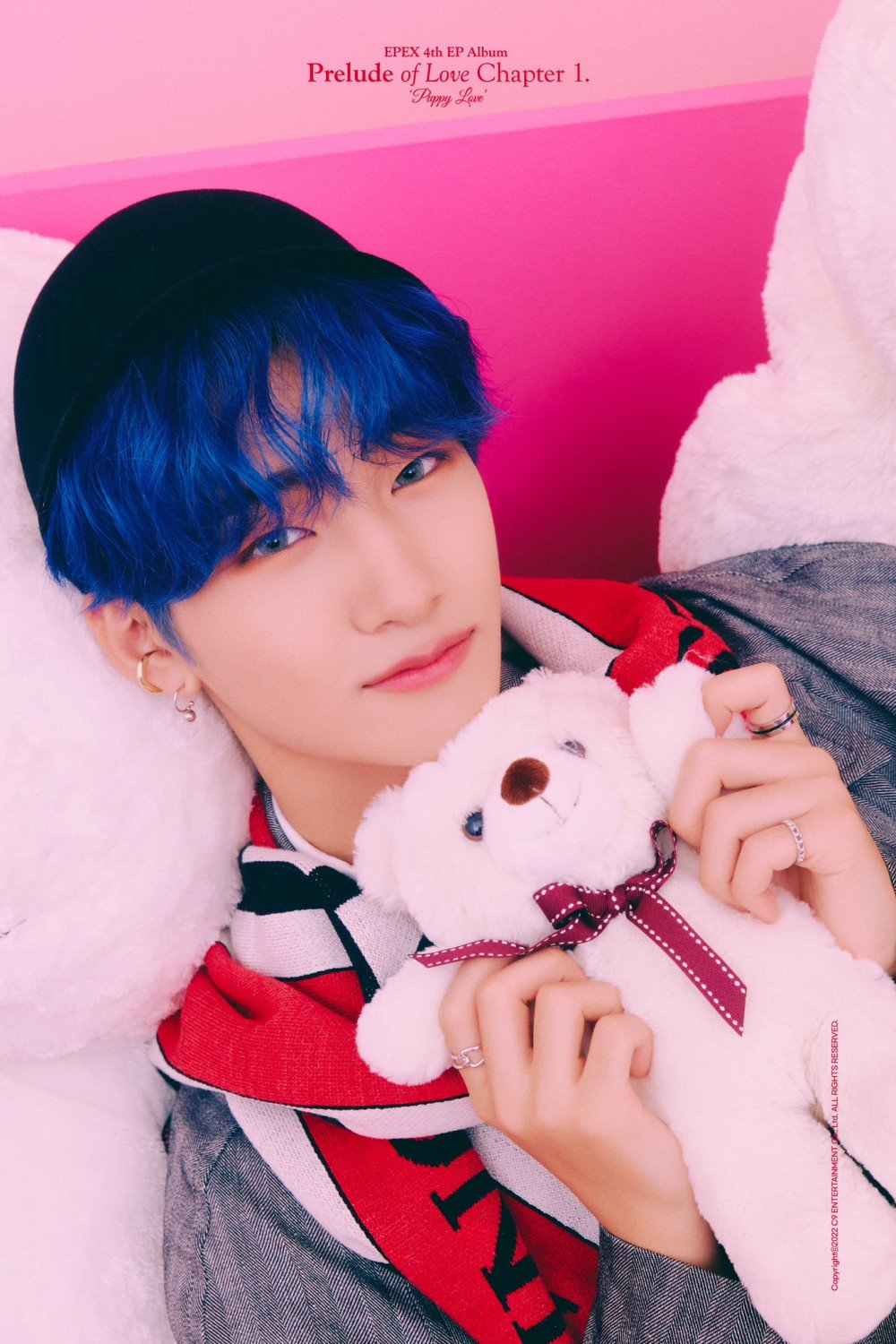 allkpop: With eight members, we're curious how you incorporate your own colors into one as EPEX.
AYDEN: We each auditioned and went through our trainee life before we got together as EPEX. MU came to the company because KEUM recommended him, and finally, eight members got together through various opportunities. What doesn't change for all of us is that we gathered with a common goal to debut and meet ZENITH. We are all grateful and amazed to work well together.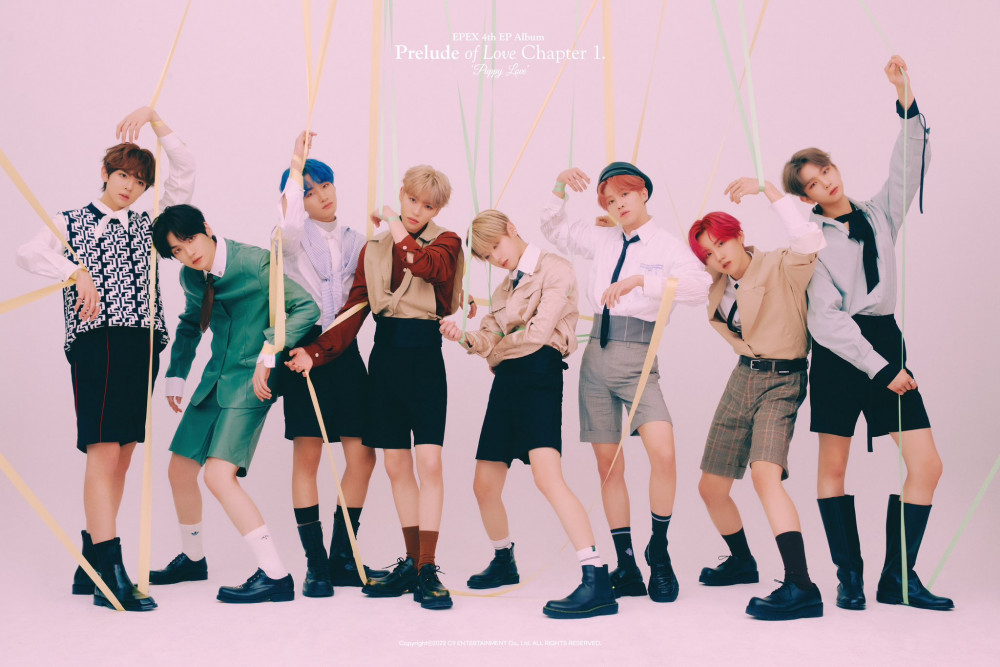 allkpop: What do you think has been the biggest change or improvement you see in yourself so far? How has being a part of EPEX influenced you?
KEUM: I think I've come to realize a sense of belonging. I feel like I'm starting a new challenge as a member of EPEX, which gives me more responsibility.
MU: We get good energy when we hear people saying that they gain strength from seeing our stages or listening to our music even from afar. It's something I couldn't even imagine before debuting.
YEWANG: First of all, the most significant change is the opportunity to sing. Our members have become precious brothers to each other, which is another big change. It is also the best thing that happened in my opinion. I feel safe and happy as the members are always by my side.
allkpop: What do you believe best represents your musical personality or artistic vision?
JEFF: We think our music or performance is the best way to show our musical personality and future direction. One of the essential goals of EPEX is to release music that our peers can relate to through the various emotions they experience in adolescence. Please look forward to the color and identity we will show in the future!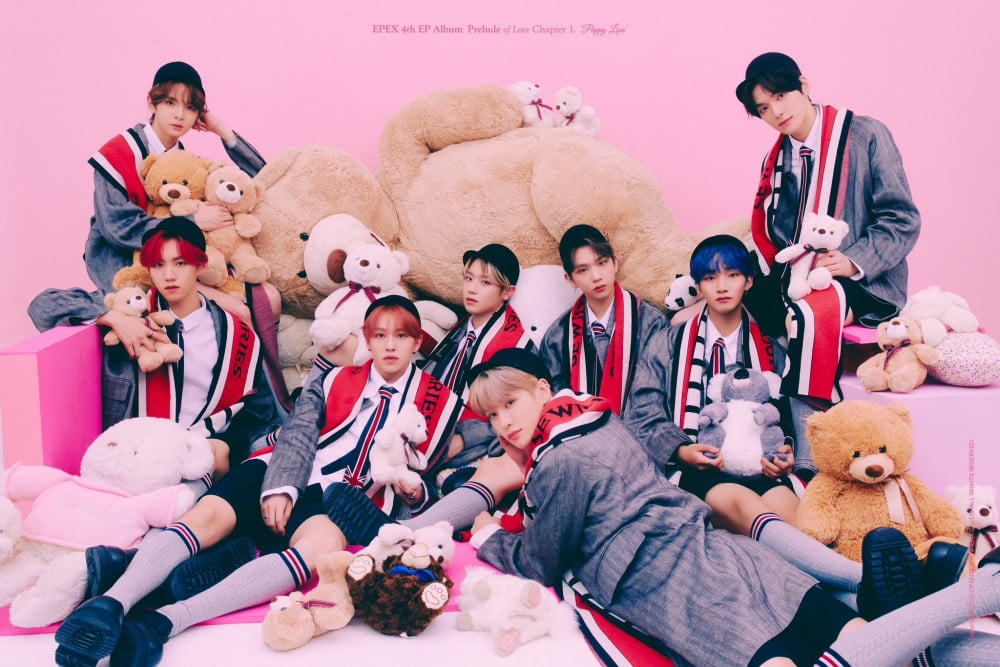 allkpop: What are your hopes for your group in the future? Do you have any short- or long-term goals as a group and as individuals that you would like to share with us?
AYDEN: All members were born in the 21st century and are going through adolescence. That's why we deal with emotions that our peers may be going through at this time, and it is also our goal to be the group that can truly represent our generation. We want to show more advanced performances and be recognized by the public.
allkpop: Please leave a message for everyone who reads this as well as your fans worldwide.
BAEKSEUNG: Hello, allkpop subscribers and ZENITH! We have come back with our fourth mini-album. Thank you always for watching and supporting our activities. We will always work hard with a grateful heart for the love from our fans! Please give a lot of love to this album 'Prelude of Love Chapter 1. Puppy Love.' Thank you!