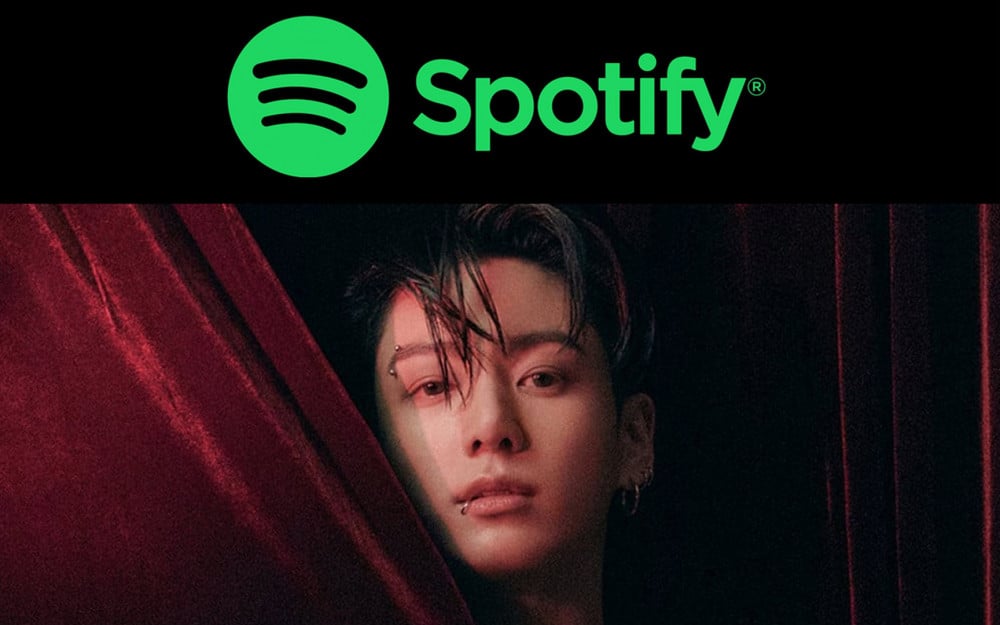 On December 2, Spotify released an official apology stating that there was an error on its 'Top K-Pop Artists of 2022' for the annual Spotify Wrapped.

When the list was first revealed, BTS's Jungkook was on the list at #9 and was the top soloist. But after a day, Spotify removed "Left and Right" by Charlie Puth feat. Jungkook from his numbers and placed BLACKPINK's Lisa as the most streamed K-pop artist.
After further inspection by fans, they pointed out how all the collaborations done by BTS members were removed, but Lisa's collaboration songs were kept. This triggered fans to send complaints to Spotify, leading the music streaming platform to edit the ranking again and issue an apology.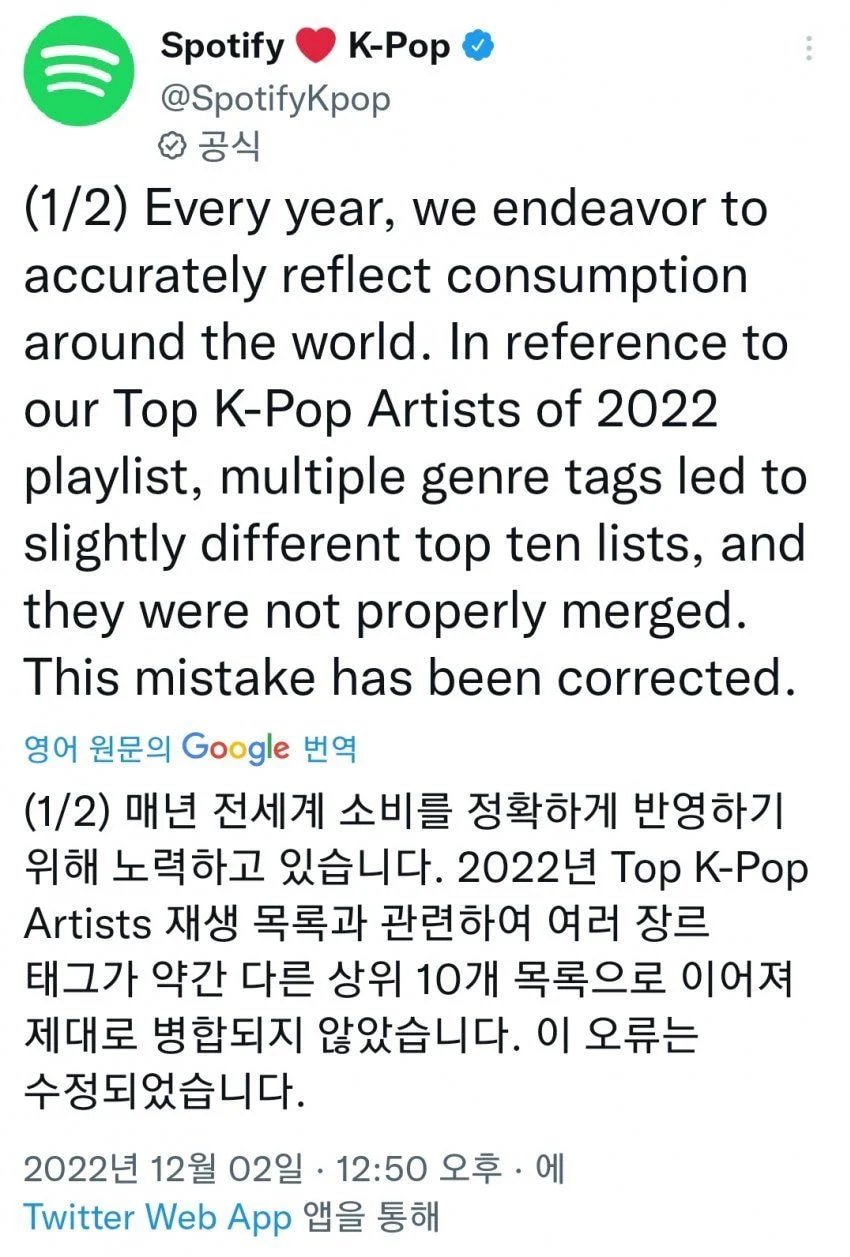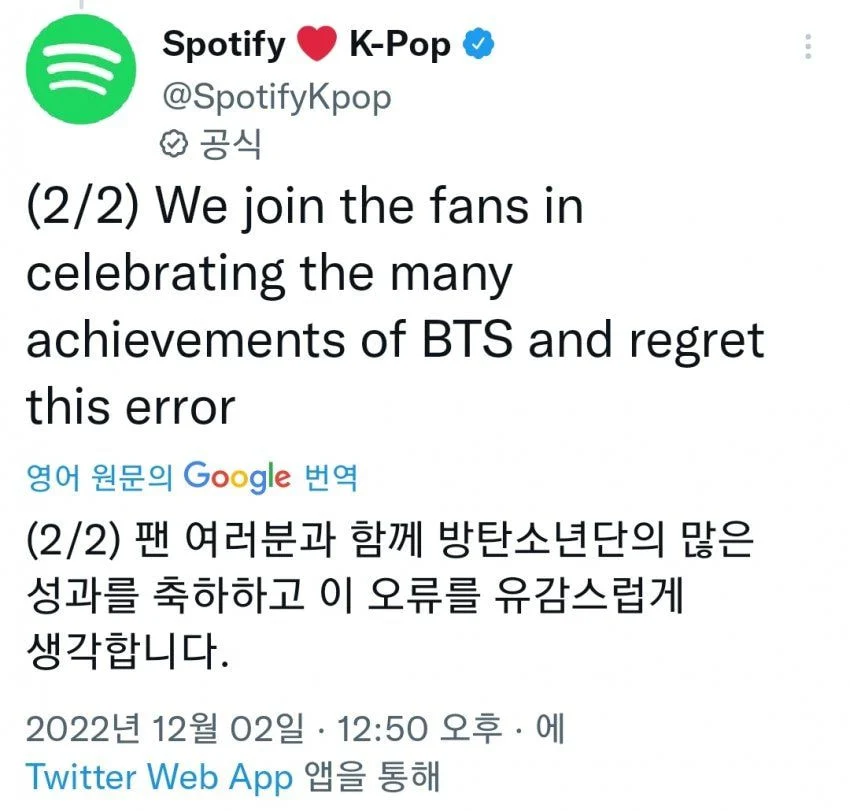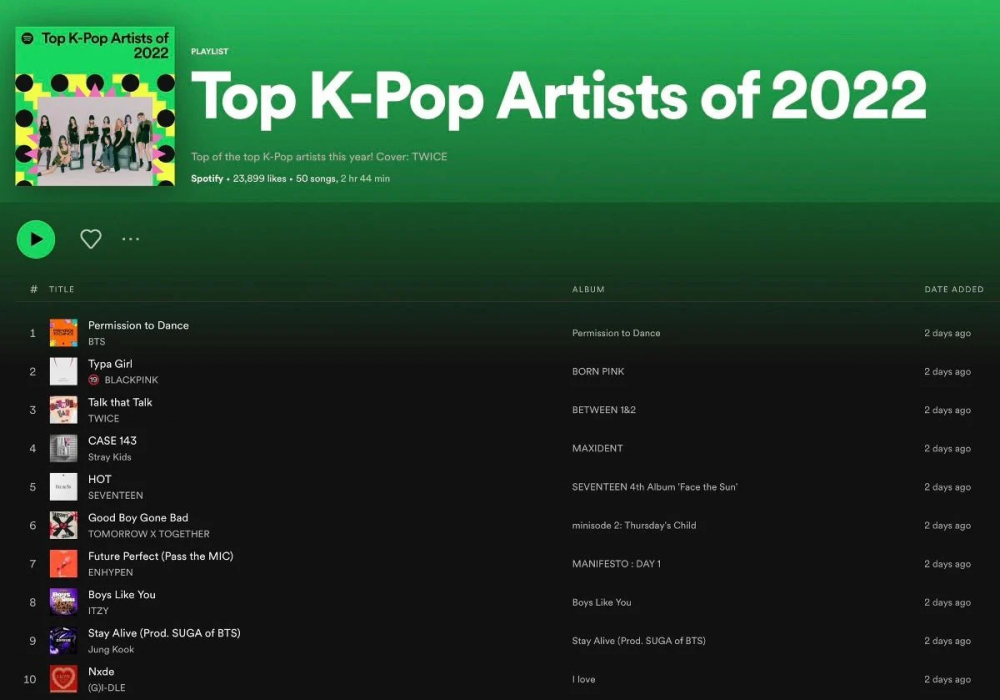 After Spotify changed the results back, Lisa's fans are now asking Spotify for an apology to Lisa.
Many fans were baffled, including fans in South Korea. Korean netizens gathered in an online community where the news was shared, and fans commented, "Spotify is so weird," "Yeah, sure it was an error... they did it on purpose because they only removed BTS's collaboration songs," "Why are they being like that? I don't understand Spotify at all," "The conclusion is that Spotify is the weird one," "They had Jungkook as number 1 but then removed all of BTS's collabs," "This is bringing down the trust in Spotify," "Are they crazy?" and "What are they doing?"