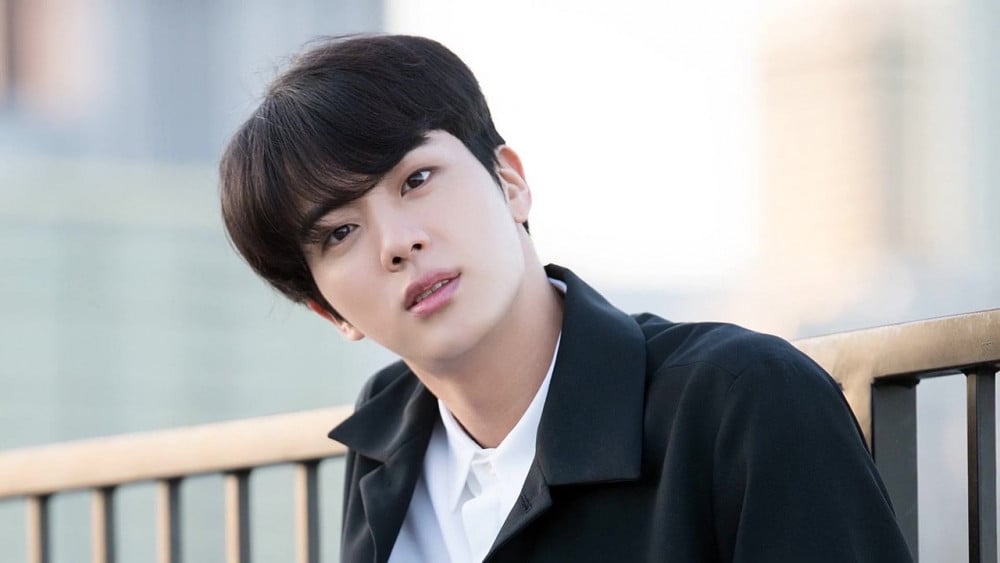 Jin is 30 now, as December 4 was his birthday. Like always, this birthday was filled with lots of love, fan projects, messages, and more.
In all these years, the singer has displayed a tremendous range in a variety of songs. Whether a solo or a group track, Jin adds his own uniqueness to it. In the end, he always manages to leave the listeners mesmerized.
To celebrate his birthday and his artistry, we look at some of his best solo tracks. From songs under BTS albums to his other works, we have listed it all. Take a ride through his playlist to celebrate 'Jin Day.'
"Awake" (WINGS)
This is the album that gave us solo songs from each member. "Awake" is Jin's solo, where he sings about feeling afraid and scared. He wants to dream big but fears that he might fall. Jin still sings and fights, trying to get past his insecurities and fly towards his goal.
"Epiphany" (Love Yourself: Answer)
The track served as the intro for the final part of BTS' 'Love Yourself' album series. After trying to live for others for too long, Jin finally realizes his self-worth and decides to walk a path where he creates his own better future. This song during their concert was an otherworldly experience that would leave the audience in trance.
"Tonight" (2019 FESTA Song)
It was Jin's first solo song outside of a BTS album. The singer wrote the lyrics in memory of his pets who passed away. "Tonight" speaks of the fear of losing someone dear to you. Jin sharing a personal story behind it made the song even more heartfelt.
"Moon" (Map of The Soul: 7)
Jin gave the fans a beautiful present in the form of "Moon." The beats and the melody have a cheerful vibe that will leave you smiling. It is a sweet track where he compares himself to the moon and fans, ARMY as the earth. Just like the moon, he will always stay, orbiting by their side.
"Abyss" (Solo Song)
On his birthday in 2020, Jin dropped this song as a surprise for the fans. "Abyss" is a track that talks about his feelings at the time. It was when he felt burnt out and had mixed feelings. The lyrics are more personal and express his desire to be able to find someone out of this darkness. Jin's thoughts were all over the place, and he decided to put them down in a song.
"Yours" (Jirisan OST)
With any OST, it should be able to express and put the emotions of the drama into the song. Jin does exactly that. "Yours" serves as the perfect theme song of the Korean drama, 'Jirisan'. He perfectly managed to express the feelings of the show through his vocals.
"Super Tuna" (Solo Song)
He is truly an artist who can rock any genre. While he might not have expected "Super Tuna" to blow up the way it did, the song's cheery vibe and not-so-deep lyrics make it perfect for any time you need a good dose of distraction and laughter. Jin releasing such a song clearly made everyone happy.
"The Astronaut" (Solo Song)
This was his first solo single and also was a collab with Coldplay. "The Astronaut" is a song filled with symbolism and references that beautifully showcases the relationship and bond between BTS and ARMY. It is a message to the fans that Jin has held their hands for so long, and now that he has to leave for a while, he knows they will be fine. You just have to hold on for some time.
From making the fans smile to laugh to feeling relaxed, Jin has made everyone feel all the emotions. Happy Birthday, Jin!