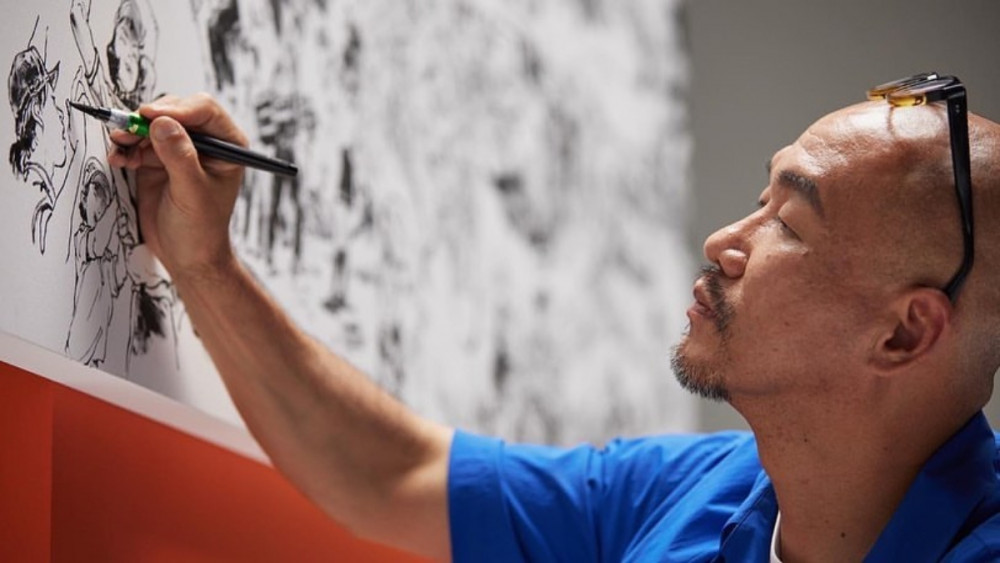 The renowned artist Kim Jung Gi has passed away at just 47 years old.
On October 5, it was revealed that artist Kim Jung Gi suffered a heart attack shortly after completing his overseas schedule in Paris. Kim Jung Gi was at the airport headed toward New York to attend Comic Con, but he soon began to experience chest pains. He was quickly taken to a hospital for treatments, but unfortunately passed away.
Through Kim Jung Gi's official Instagram, Kim Jung Gi's collaborator Kim Hyun Jin released an official statement, announcing the artist's unfortunate passing. Kim Hyun Jin ended his statement with the heartfelt message, "After having done so much for us, you can now put down your brushes". Kim Jung Gi was famous for his contributions to Marvel and DC Comics, and is well-acknowledged for his great influence in the art world. Many artists expressed their sadness over Kim Jung Gi's passing, including Marvel's editor in chief C.B. Cebulski who wrote, "Woke up to the tragic news of Kim Jung Gi's passing. Still sitting here stunned. There was no one quite like him."
We send our deep condolences to Kim Jung Gi's friends and family.