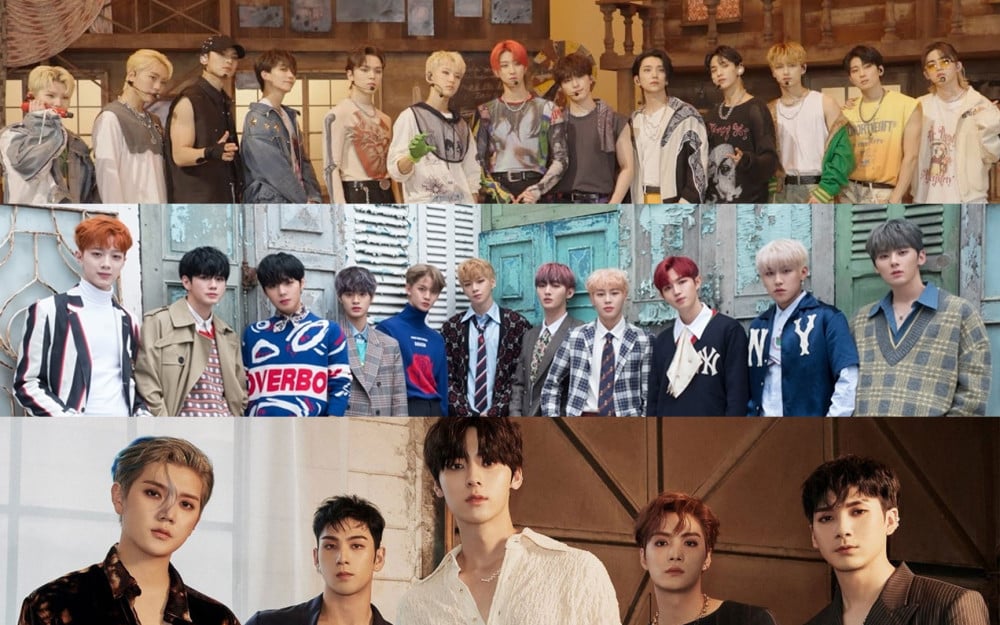 With K-pop gaining global popularity, more and more K-pop groups have been releasing songs that are all in English. That is why there is a debate in some circles about whether these English K-pop tracks should be K-pop or just pop music.
Even before the global popularity of K-pop, there were English lyrics included in Korean songs, but it seems the portion of the English lyrics in these K-pop tracks is increasing to appeal to fans from all over the world.
But there are still songs from popular K-pop groups that use all Korean lyrics and do not have a single English word. So here is a list of K-pop songs that have no English lyrics.
Wanna One's "Flowerbomb"
NU'EST "A Song For You"
Seventeen's "Pinwheel"
SHINee's "Encore"
ONEUS's "LUNA"
INFINITE's "The Eye"
Kim Se Jung's "Maybe I Am"
VIXX's "Shangri-La"
Sandeul (B1A4)'s "One Fine Day"
Girls' Generation's "Into The New World"
BTOB-BLUE's "When It Rains"
IZ*ONE's "Someday"