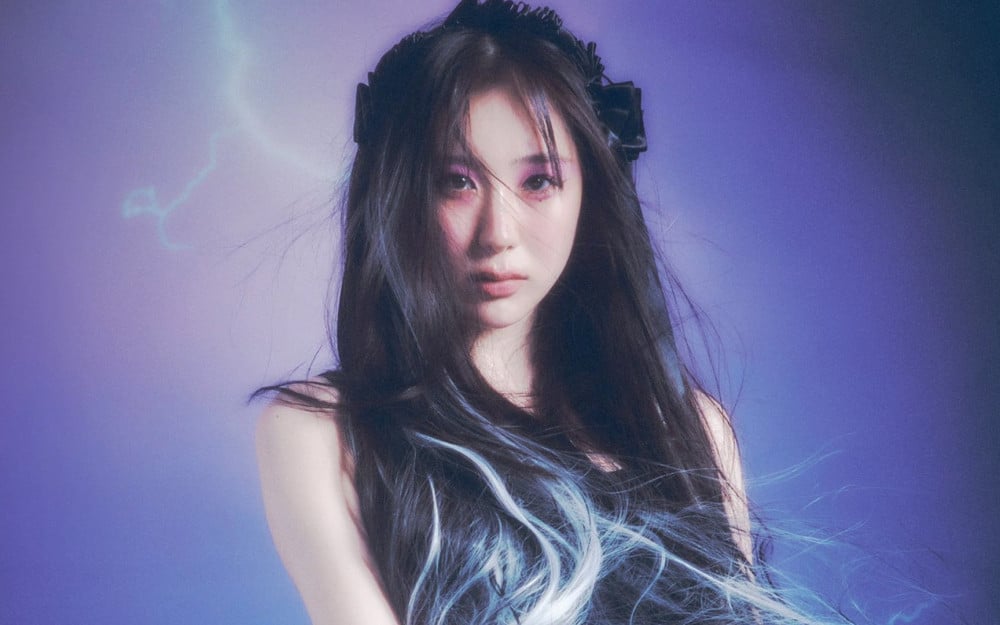 Lee Chae Yeon recently released her first mini-album and successfully transformed into a solo singer.
For her solo mini-album 'HUSH RUSH' release, she turned into a cute yet sexy vampire and showed off her dancing and singing skills. In the music video for the title track of the same title, Lee Chae Yeon was able to show various sides to her charms.
Ever since her debut with IZ*ONE, fans have been showing their support for the idol and were excited to hear that she is returning as a solo artist. In light of her comeback, fans looked back at Lee Chae Yeon's music career and sympathized with the difficulties she faced.
Lee Chae Yeon first appeared on television during the 3rd season of 'K-pop Star' with her sister, but they were unfortunately eliminated. Then in 2015, she appeared on Mnet's reality show 'Sixteen,' which was a show to pick out the members of the popular girl group TWICE. Unfortunately, she was eliminated and was unable to debut.
Finally, she was able to join WM Entertainment and appeared on the show 'Produce 48.' On the show, she came in twelfth place and was able to debut with IZ*ONE. After IZ*ONE disbanded, Chae Yeon appeared on Mnet's 'Street Woman Fighter' and received immense criticism.
Despite making her debut as a solo singer, many K-pop fans are saying they feel bad because of the situation she has been in. Although IZ*ONE was popular, Lee Chae Yeon was one of the less popular members, and now many K-pop fans are saying her solo debut didn't get much spotlight.
One netizen wrote, "I feel bad for Lee Chae Yeon. I think her dance level is on the top tier and she sings well too but she's just unlucky. She stayed at JYP Entertainment for a long time but she wasn't able to debut. Then she went to WM and she went through much hardship during 'Produce 48' and then debuted. Even though she was the main dancer, they didn't support her too much. After IZ*ONE disbanded, she went on 'Street Woman Fighter' but she got so much slander because of the show's editing. She wasn't able to get recognition for her dance skills either."
The netizen added, "Jo Yu Ri and Choi Ye Na gained good response and I thought Kwon Eun Bi didn't get much attention for her solo, but I feel Lee Chae Yeon is getting even less attention. I really want her to be successful after finding a good song and choreography. I really feel bad for her."
Other netizens commented, "To be honest, her visuals don't stand out. It's not about being pretty but she doesn't have that trendy vibe. I know she's a good dancer but I guess visuals are important when it comes to idols," "I think it would be better for her to make it big as a dancer and then build her career that way," "I think she would have been good in a new group, she has the visuals to be a visual member in my opinion," " I think she's lucky cause she is still surviving in the entertainment industry," "Personally, I didn't like the song at all," and "They should have planned her debut better if they were going to release her as a solo artist."