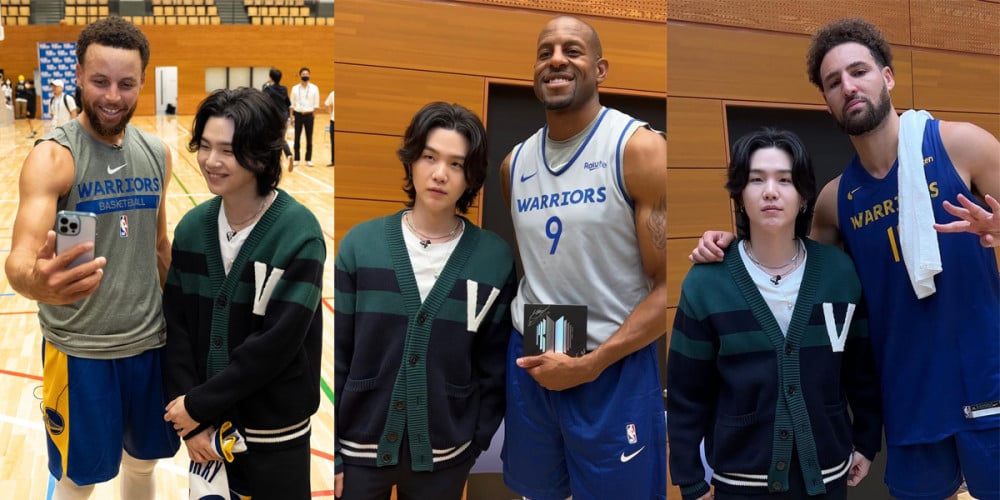 BTS's SUGA met Stephen Curry and the Golden State Warriors in Japan!
On September 29, SUGA stopped by during the Warriors' practice session ahead of their NBA pre-season games this weekend. SUGA gifted the players with signed BTS albums, snapped photos with players like Stephen Curry, Klay Thompson, Draymond Green, Andre Iguodala, and also received a signed #30 jersey from Curry.
The short but respectful interaction between SUGA and Stephen Curry in particular brought smiles to faces of both basketball and K-Pop fans!
The Golden State Warriors are scheduled to play the Washington Wizards this weekend in Japan as a part of the NBA's visit to Japan. Do you think SUGA will be watching from the crowd?