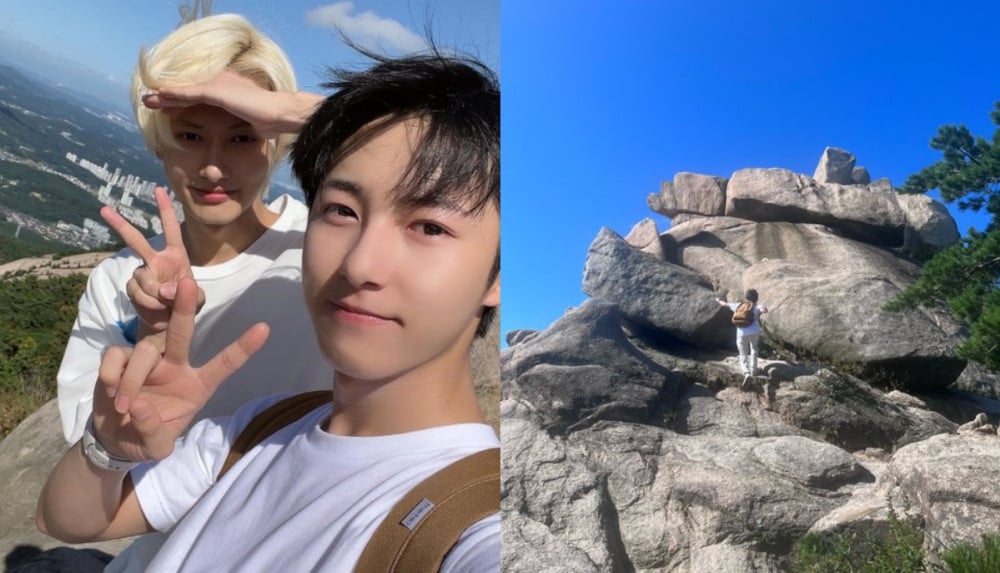 Seventeen's Jun and NCT's Renjun showed off their bromance on top of the mountains.

On September 19 KST, photos of Seventeen's Jun and NCT's Renjun spending a day together were revealed. Here, Jun and Renjun happily posed on top of a mountain, showing off their cute bromance. Many fans were excited to see Jun and Renjun spending time together, and further expressed awe at the handsome visuals of the two friends.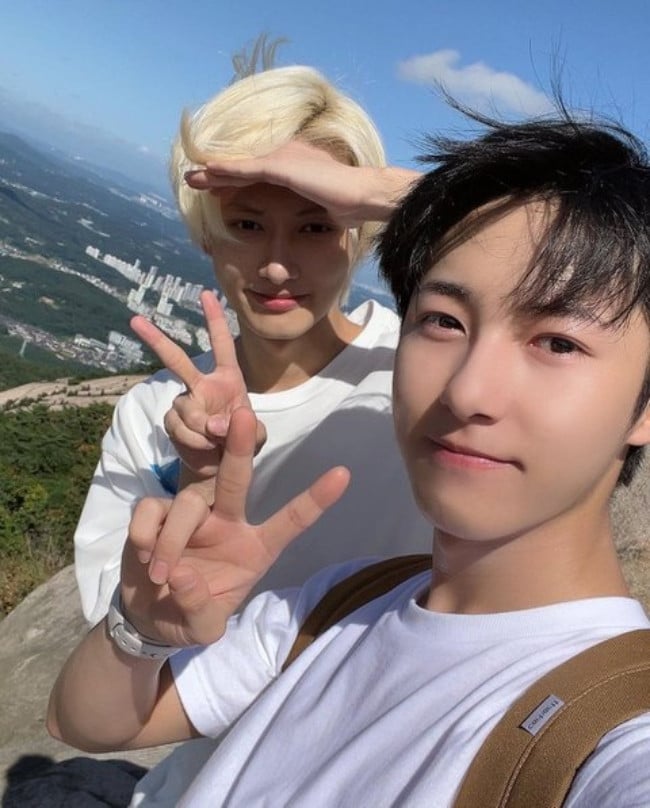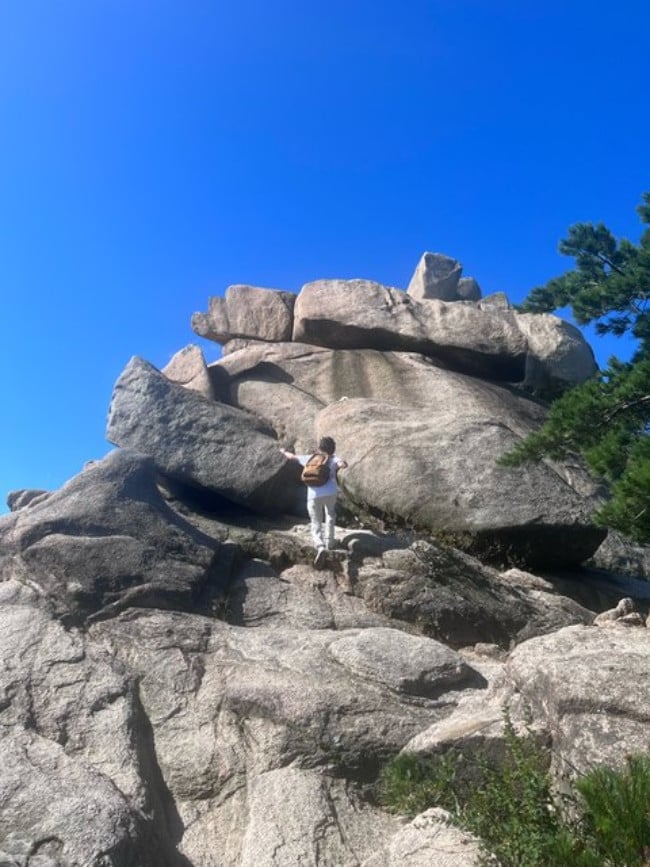 Netizens commented:
"Both of them are so handsome."

"How did they climb the mountains wearing Converse shoes?? LOL."

"Renjun is so good looking."

"So cute TTT."

"They're so cute. I love this combination."

"They're all close with each other and hang out just fine. But it's the netizens who try to create nonexistent drama between them."

"Was Jun the one who took the photo of [Renjun] climbing like a squirrel? LOL."

"They're 4 years apart lollll. Last time, when Jun and The8 were doing a live [broadcast], Renjun called them to ask if they can eat a meal together soon and it was so cute how they called him 'baby'. Renjun is such a baby so he's deserving of that name."

"It's so nice to see them being friends with each other."