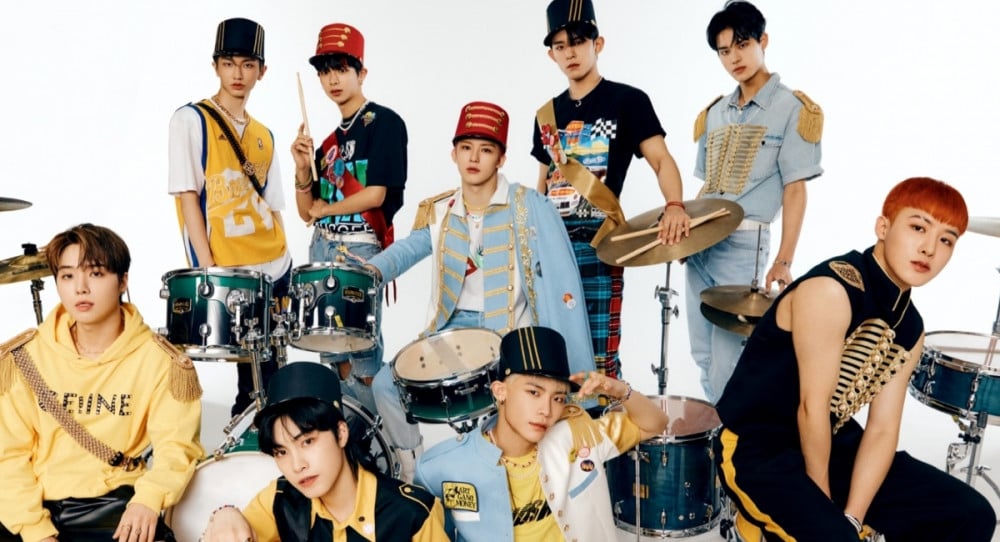 When it comes to the talent of TO1, seeing is believing. Having debuted through Mnet audition program 'World Klass' back in 2020, the WAKEONE boy group has a combined competitive spirit that comes through in their performance style and creates new fans along the way. (Their cover stages – ranging from TWICE's "I Can't Stop Me" to BTS's "DNA" – are an easy must-watch.)

Despite line-up changes and a temporary hiatus earlier this year, the members of TO1 are back with a vengeance through their new album 'WHY NOT??' – achieving their highest first-week album sales to date. With infectious new single "Drummin" and three new members, the group is ready for a new start and is currently joining KCON to perform for fans in regions like the United States, Japan, and Saudi Arabia.
To commemorate their return, allkpop spoke with TO1 about their new album and recent KCON LA performance and got to learn more about new members DAIGO, RENTA, and YEO JEONG. Check out the group's full interview below!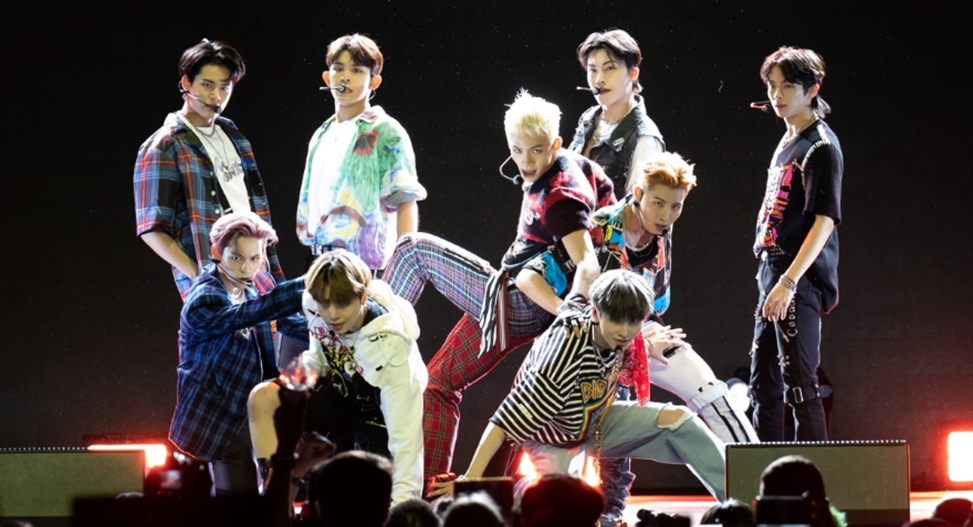 ALLKPOP: Your recent KCON LA performance was your first since your pre-debut 'World Klass' era and likely the very first time your new team members performed for a global audience. What was it like to perform for the massive KCON audience again?

DONG GEON: We were very excited and nervous during 'World Klass,' but since DAIGO, RENTA, and YEO JEONG are members with good skills, we didn't have to be worried because they performed really well! I was proud as a member of TO1.


AKP: A lot of global TO1 fans first met you at KCON LA, and now after the pandemic, chances are you will be performing in front of audience members who first became fans of you all the way back then. Do you have anything special you would like to say to these fans you'll be returning to?

CHAN: We did a cover performance at KCON LA in the past, but this time, we were also able to perform our own songs, so it felt new. With all your support, TO1 will continue to work even harder.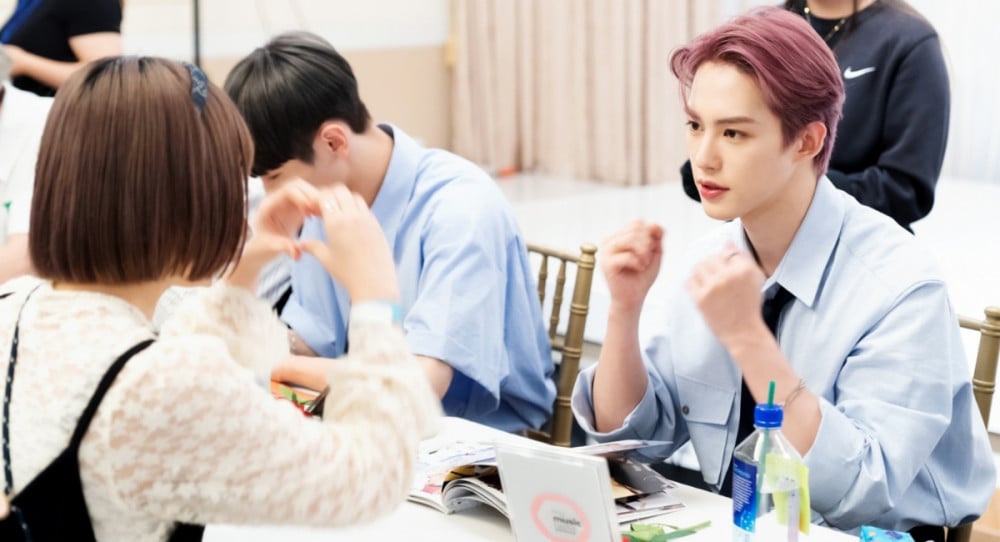 AKP: We heard TO1 was one of the groups that held a KCON LA meet and greet! If one of our readers was going to attend one of your meet and greets, can you teach them a phrase you'd like to hear them say? (Something that will give you strength!)

DAIGO: "今日もバチバチいけてんね!" (Kyōmo bachibachi iketen'ne!) [Translation: "You're working hard today!"]

JAE YUN: "FOR-T!!" I think it'd be touching and also really fun to hear the word "FOR-T," which means 'Forever TO1.' We're "FOR-TO" [a phrase meaning "Forever Together"]!


AKP: So what was one of the most memorable things about your time in Los Angeles? Was there a specific place or even food that you really enjoyed?

JI SU: In-N-Out Burger!

RENTA: Steak! We went to a popular restaurant near our hotel, and it was really delicious.

AKP: A question for all three new members: Since 'WHY NOT??' is your debut, I'm sure that this is your first time being around many senior idols, especially while promoting on music shows. Are there any specific ones you're looking forward to introducing yourself to if you get the chance? Or is there someone you have already met that you were really excited about?

RENTA: Before our debut when I was still a trainee, WINNER told me, "Let's meet again when you become a singer," and through this promotion, that dream came true!


AKP: Are there any specific places the new members would be excited to visit with TO1 someday?

DAIGO: I want to visit my hometown with the members!


AKP: A question for DAIGO and RENTA: Your debut came roughly one year after participating in 'Produce Japan 101' Season 2. What was the most difficult part of making the switch from being an audition show contestant in Japan to being a K-Pop trainee here in Seoul? What has helped you get through those challenges?

RENTA: Korean was the hardest. We've improved a lot since we first came to Korea, but we're still doing our best to learn. The members are helping us a lot, so it gives us strength.


AKP: What was something that you learned while on 'Produce Japan' Season 2 that helped you as you prepared for your debut?

DAIGO: The experiences we gained from performing for several months as we filmed helped us a lot.


AKP: A question for YEO JEONG: We'd love to know a little bit more about your story as well. When did you first know you wanted to be an idol?

YEO JEONG: Originally, my dream was to be a swimmer. But after watching a K-pop performance, I unexpectedly began to get interested, and I naturally started to dream about becoming an idol!


AKP: A question for each member: Of all the songs on 'WHY NOT??,' which member do you think fits each song the best?

KYUNG HO: These are the members that I think match each song! "BOOM POW" is JAE YUN, "Drummin'" is J.YOU, "What A Beautiful Day" for JI SU, "Sugar Shock" for me, and "Butterflies" for YEO JEONG.

YEO JEONG: RENTA matches the powerful and charismatic mood of "BOOM POW." I think DAIGO's refreshing vocals go well with the bright mood of "What A Beautiful Day." JAE YUN's R&B vocal style and colorful musical tone fit "Sugar Shock" well. And "Butterflies" goes well with DONG GEON's appealing vocal color.


AKP: Through the new album, TO1 is making a new start. We wanted to know what the TO1 members feel makes 'WHY NOT??' different from previous albums.

DONG GEON: This 3rd mini album is a cheerful question mark thrown by TO1 toward a world that says no. It's an album with a grand ambition for the future and, as has an even more diverse musical spectrum, it features music anyone can easily enjoy!

AKP: What was your favorite part of shooting the 'Drummin'' music video? We heard that it rained a lot while making it. Were you able to stay dry?

J.YOU: Every time we shoot a music video, it always rains, so, of course, it rained a lot this time too. However, because it was an indoor shoot, we were able to finish without getting soaked!


AKP: Since TO1's debut, the group has tried a wide variety of concepts. Is there a concept you haven't tried yet that you'd love to attempt for a later album?

JI SU: If the future, I'd like us to take on the challenge of a gentle and sexy concept, if possible.


AKP: Recording an album and preparing for a comeback is likely exhausting. What was that like? And to the new members, what has helped you prepare for your debut the most?

YEO JEONG: As it was my first album, I was really nervous, but the members supported me a lot, and it was a huge help.


AKP: Lastly, is there anything else you'd like to say to your international fans?

JAE YUN: It was an honor to be able to meet global fans through this recent opportunity, and it was a new feeling. We'll continue to work hard to become an even more developed TO1! Let's meet again!

For more exclusive idol content, check out our recent video interview starring JUNNY!