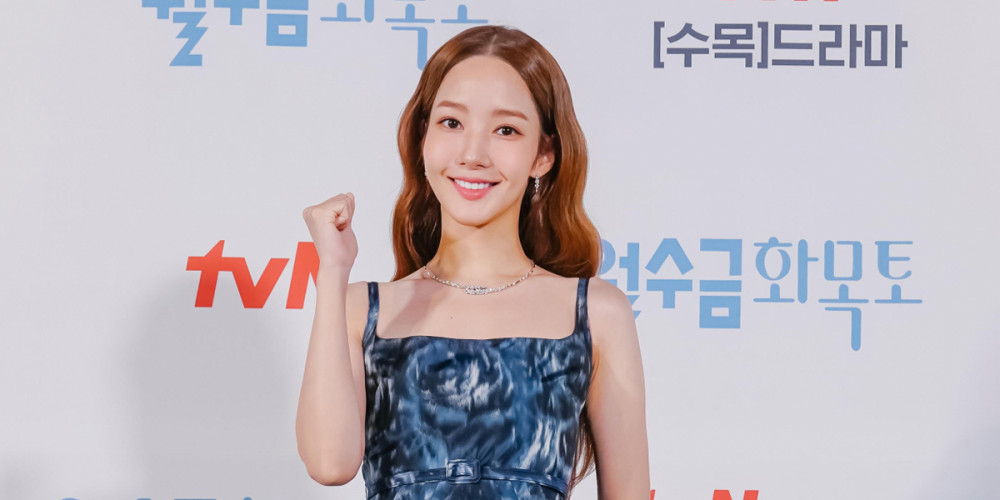 Artist Company, home to actress Park Min Young, has stepped up to deny rumors that the agency is affiliated with the business dealings of 'Kim' and 'Kang'.
Previously, on September 28, 'Dispatch' reported that actress Park Min Young was currently in a relationship with businessman Kang Jong Hyun, a wealthy entrepreneur known as the chairman of the cryptocurrency platform 'Bithumb'. 'Dispatch' additionally claimed that Kang is currently being suspected of acquiring significant amounts of illegal private loans, which he used to purchase businesses like 'Bithumb', 'Vidente Co', 'Bucket Studio', etc. The media outlet further accused Kang of accumulating his great wealth through such illegal dealings.
As rumors surrounding 'Kang' escalated, it was also pointed out that artists at Artist Company also invested large sums of money into 'Bithumb', owned by Kang.
Now, according to Artist Company on September 29, the the rumors are not true: "Kim Jae Wook, who was the president of Phantom Entertainment for a long time, was naturally chosen as the president of Artist Company after its founding. Kim Jae Wook represented Artist Company as its president and director from 2016 through 2018. In 2017, due to Kim's suggestions, many artists at Artist Company invested in the company 'Vidente Co' as they were led to believe that it was a company for supplying filming equipment. The artists who invested in this company did not know that it was a company dedicated to blockchain technology. By 2018, all investment funds provided by Artist Company including those from artists were withdrawn."
The Artist Company statement continued, "Kim then acquired a company known as ArtCom Studio in 2018 (the name of this company has no affiliation to Artist Company whatsoever, Kim chose this company's name unilaterally), then proceeded to sell his own shares in Artist Company, approximately 15%, to ArtCom Studio. After this incident, Kim left Artist Company and changed the name of his studio to Bucket Studio. Therefore, as stated earlier, Artist Company has no affiliation with Bucket Studio outside of the fact that it is a company that owns 15% of Artist Company's shares."
The management label concluded, "Artist Company and all artists within the agency learned of chairman Kang Jong Hyun's affiliation with Vidente Co. and Bucket Studio through the recent news reports. There have never been any instances of contact between Artist Company and Kang. Once again, we stress that Artist Company has no affiliation whatsoever with Vidente Co, Bucket Studio, Kim, or Kang."
The agency did not address the dating rumors between actress Park Min Young and Kang Jong Hyun.