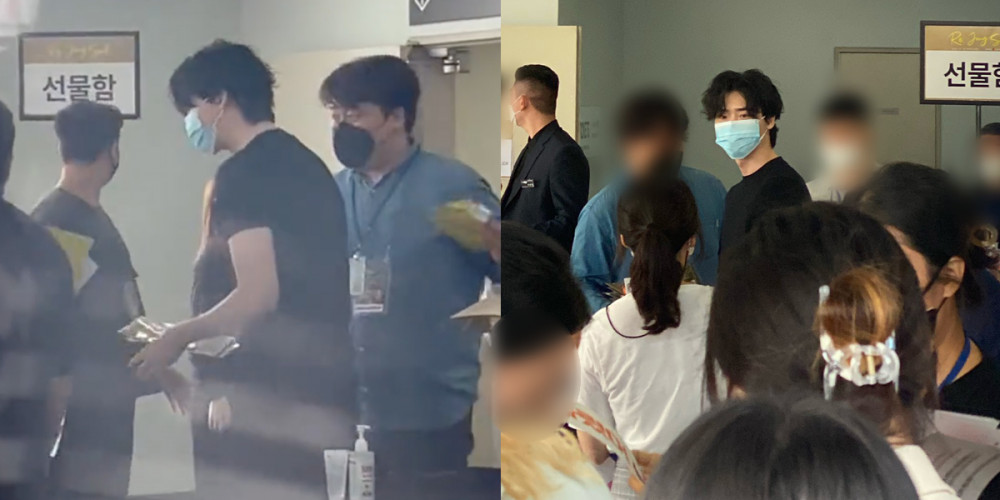 How would you react if your favorite artist came out to personally greet you while you entered an event?
On September 12, actor Lee Jong Suk spent time with his fans at his 2022 fan meeting, 'RE, Jong Suk', at the Bluesquare Mastercard Hall in Seoul.
Well, when the doors opened up and fans began entering the event venue one by one, they noticed a very familiar person handing out the fan lights prior to entry!
The artist himself had come out to greet his fans in person, handing each attendee a fan light, making eye contact, and greeting them warmly.
Netizens commented,
"I'm so jealous TT."
"Why is he so generous..."
"He also came out and did a quick hi-touch with the fans on their way out!"
"That is the sweetest TT."
"I was there and today was the happiest day of my life TT. His love for his fans is so real."
"If my idol did that I would die..."
"Lee Jong Suk is always so generous to his fans."
"This is a true fan meeting. It's not for making money, it's actually to spend time with fans and interact with them up close."
"That entire event, plus tons of free merch, greeting by the entrance and hi-touch at the end... all for 55,000 KRW (~ $40 USD)."
"Why wasn't I there TTTT."