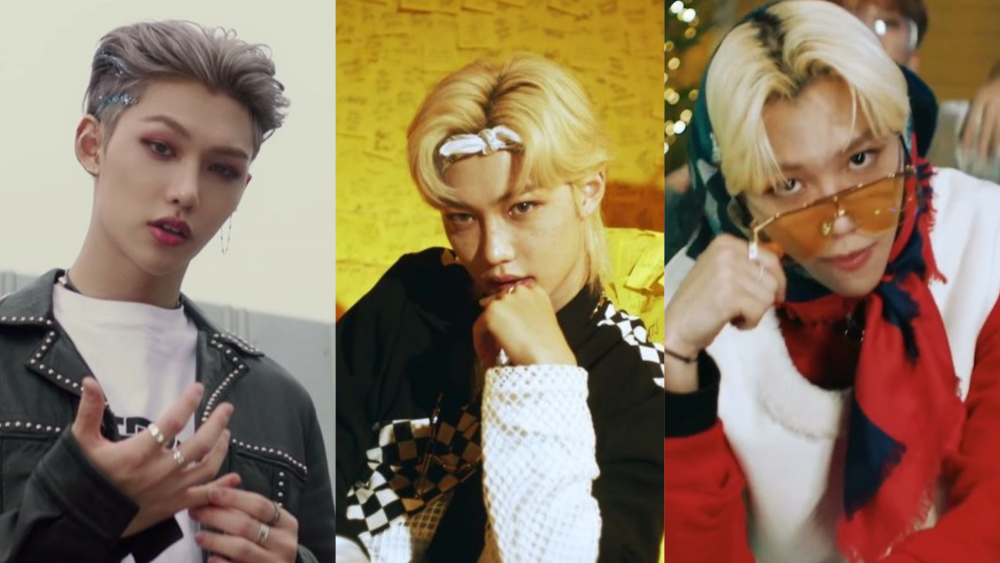 Felix of Stray Kids is well-known for his deep voice but a bright personality that fans call their sunshine. Aside from his voice, Felix is renowned by both fans and fellow idols to be the sweetest human being on earth, even sweeter than the brownies he bakes.
To celebrate our favorite Australian boy's birthday on September 15, let's enjoy Felix's top 5 most iconic parts.
1. God's Menu
God's Menu is one of Stray Kids' most iconic songs yet, and even the members themselves admitted that it is one of the most important songs in their career. Aside from the catchy DU DU DU DU DU DU chorus along with their famous choreography, Felix's part is one of the most prominent parts of the song yet. Felix's "Cookin' like a chef I'm a 5-star Michelin" certainly became Felix's most iconic part yet.
2. Back Door
Following God's Menu, Felix then invited us all into the back door with yet another famous line. At the start of Back Door, which was released as a repackaged comeback right after God's Menu era, Felix asked us, "Hey, you wanna come in?" and that was how fans got dragged into STAYville, and never left. All thanks to Felix.
3. Christmas Evel
This catchy and fun Christmas song was such a great Christmas present from Stray Kids to their fans. In this one, Felix's iconic line goes, "Feliz Navidad, Feliz Navidad, I can feel the evil coming, but Felix, never bad." The wordplay of Feliz and Felix in here is clever, and he's not wrong; STAYs' sunshine can never be bad, as he is always so pure and precious.
4. Side Effects
Side Effects is the older track from 2019, but it is one of their famous B-sides yet. They brilliantly combined Side Effects with God's Menu during one of their Kingdom stages, and it was such a powerful performance. Towards the end of the song, before the beat drops for the final dance sequence, Felix goes; "머리 아프다" (mori-apeu-da), translated to being "ah, my head hurts" in the sexiest way possible. Oh, Felix, I'm the one getting a headache from your talent.
5. Cheese
Finally, a B-side off Stray Kids' 2nd album, "No Easy," Cheese is one of fans' favorites. Felix started off the song so strong with his deep vocals asking if we find everything funny, even his headache. Then, towards the end of the song, his part goes, "Blue cheese, Cheddar cheese, Parmesan cheese, Cheese." Only Felix of Stray Kids could name three types of cheeses and have it be so iconic.
Honestly, five wasn't even enough to list all of Felix's iconic parts, because every part he sings is just as iconic as the other. Felix himself is iconic. Stray Kids would not have been completed without Felix. Thank you for being STAYs, sunshine.
Happy Birthday, Felix!