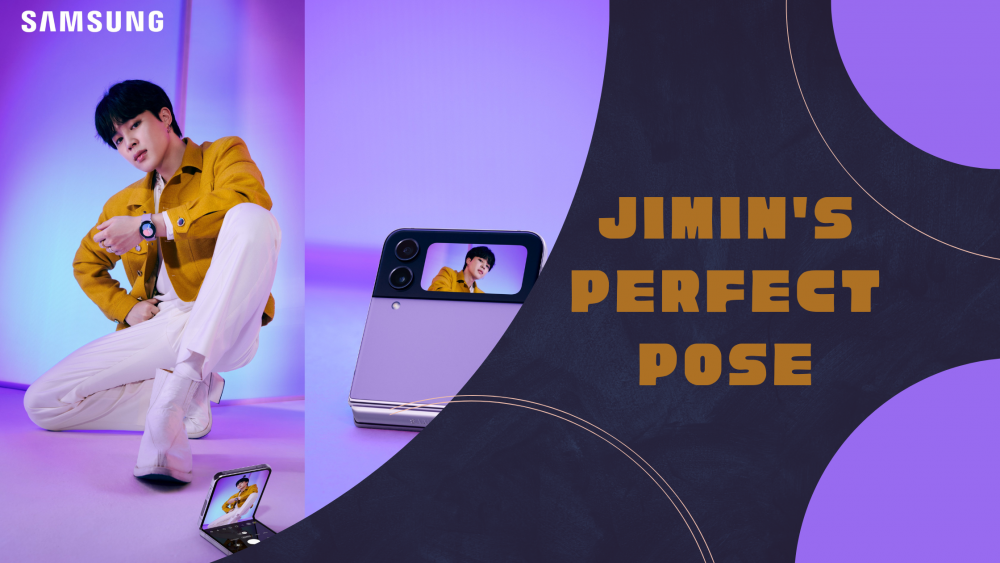 BTS' Jimin is the certified Brand emperor, and this is because everything he touches often sells out and ends up with a high value.

On the 24th of July, Samsung, through their Gulf offices, announced the results of a week-long Twitter survey asking, 'Which BTS member slayed with his new #GalaxyZFlip4?'
Jimin, whose promotional pictorial revealed him in an artistic pose on the floor, elegantly displaying the new Samsung phone and watch, was a beautiful sight to behold. The perfect model angle attracted fans, and he took the lead with 52% (41,645 votes) of the total votes cast.

BTS is the global ambassador for Samsung, and since then, they have reaped great benefits thanks to the group's popularity, especially that of BTS Jimin. He is the first and only idol to top the Korea Business research Brand reputation rankings for 43 months overall & 35 months consecutively and was the first male idol to be preferred on Gallup for two years consecutively.
In a report from 2020, Jimin's campaign for the S20 was found to have enhanced its marketing and brand reputation as it emerged top in the first half of the year, beating big tech companies' new releases, the iPhone 11 and LG V50s (Read here.)

In 2021 an article by Singles Korea that revisited the success of the Samsung Galaxy Z campaign shared an excerpt of a fan who said they bought it 100% because of BTS Jimin. In August of that same year, GalaxyZFlip3 orders showed more sales than others of the Galaxy Z series, thanks to Jimin. Similar to the WHO, which used 'Filter' as BGM in a campaign on TikTok, Samsung España also used the song for their #GalaxyFanChallenge, which amassed millions of views.