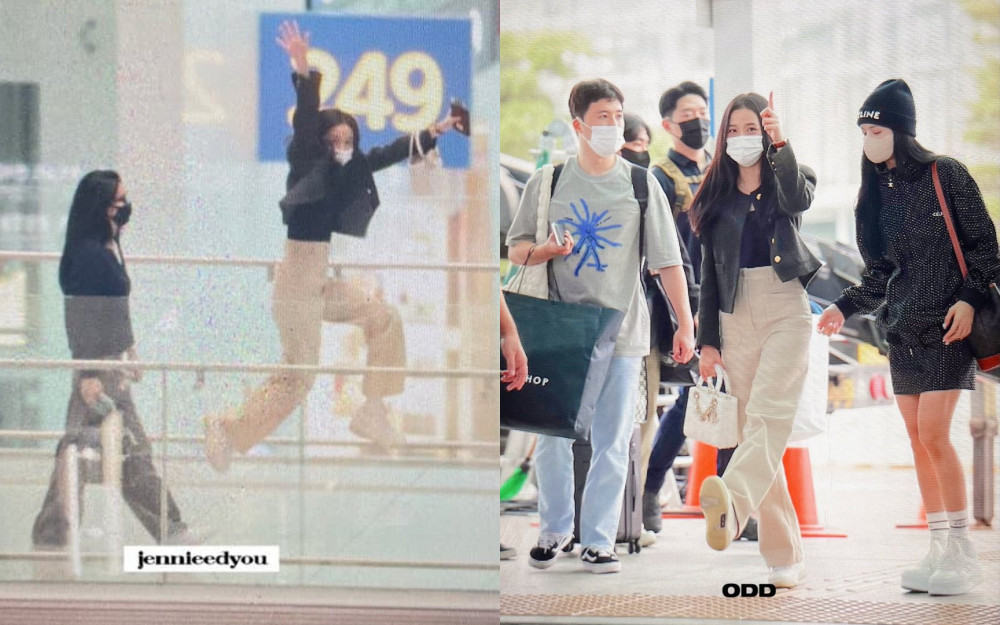 On September 15, the BLACKPINK members were seen at Incheon international airport heading to LA for their overseas schedule.
Although the specifics of their schedule were not revealed, the girls were heading to LA for a comeback-related event planned in LA, including attending the Spotify pop-up experience. On this day, the girls stood in front of fans and reporters looking as chic and fashionable as ever in simple and comfortable outfits.
In particular, Jisoo garnered much attention with her adorable energy. At the airport, Jisoo seemed much more enthusiastic and was seen cutely jumping while walking on a pedestrian bridge.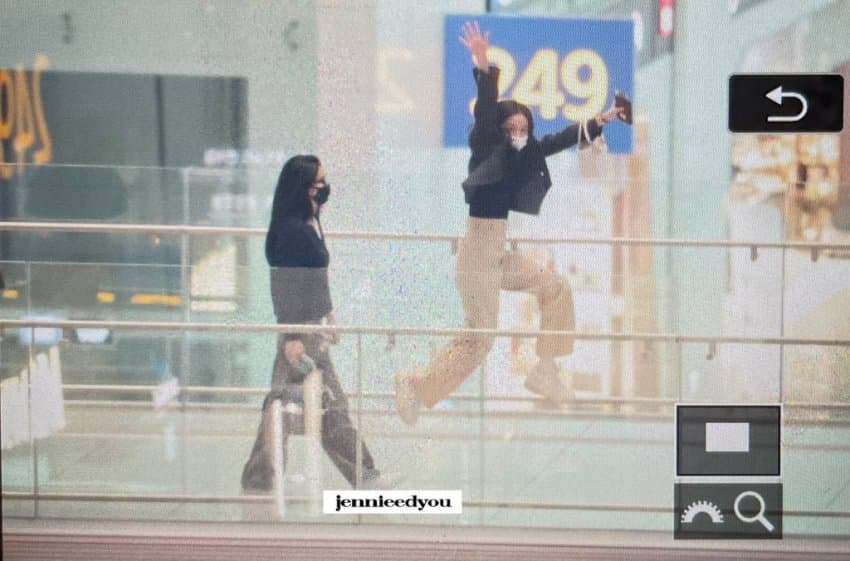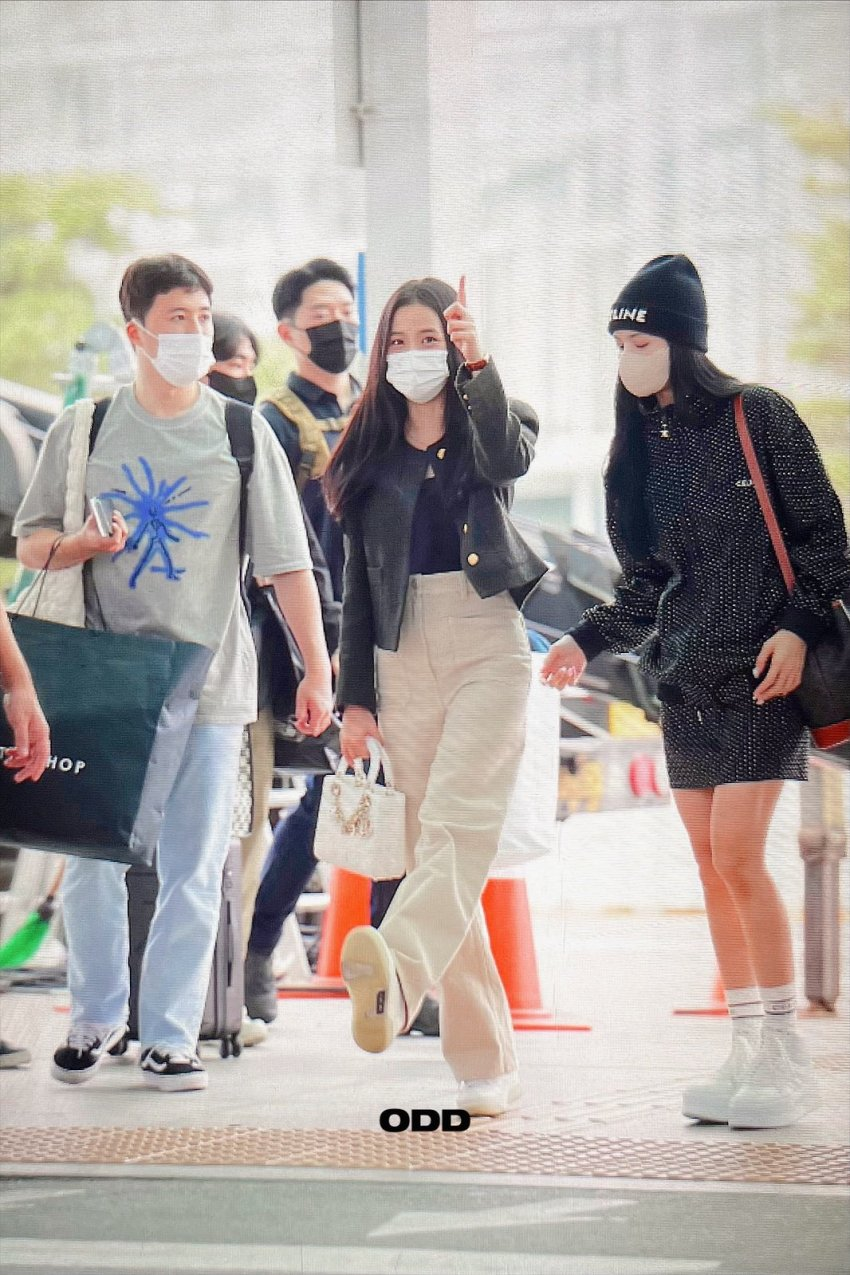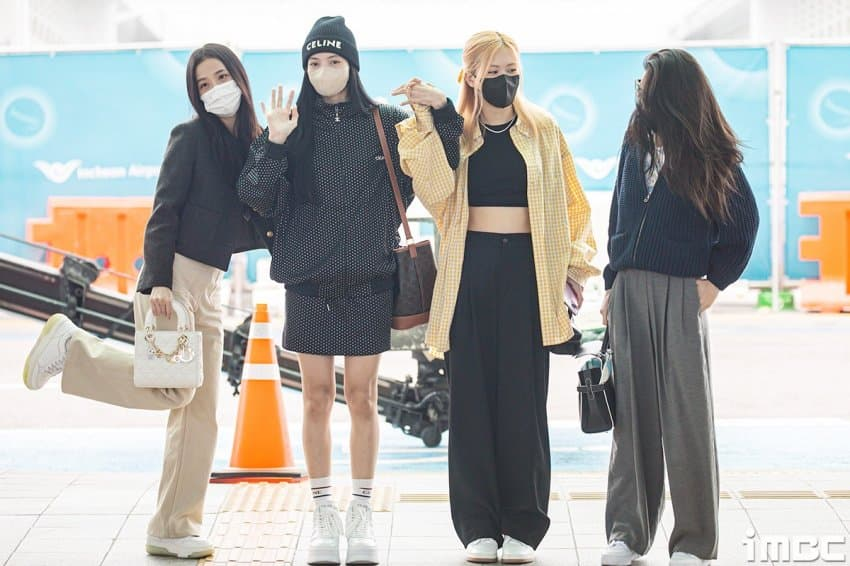 After seeing Jisoo's spunky energy, fans couldn't get over how adorable the BLACKPINK member was and commented, "Even her steps in walking seem excited," "I think it's sweet that Jisoo is trying to lighten the mood for Jennie since she seems dispirited and anxious," "I think it's so cute how Jennie shyly jumps after Jisoo," "Jisoo even posted that photo her fan took," "She jumped so high, lol," and "Why is Jisoo so cute today?"