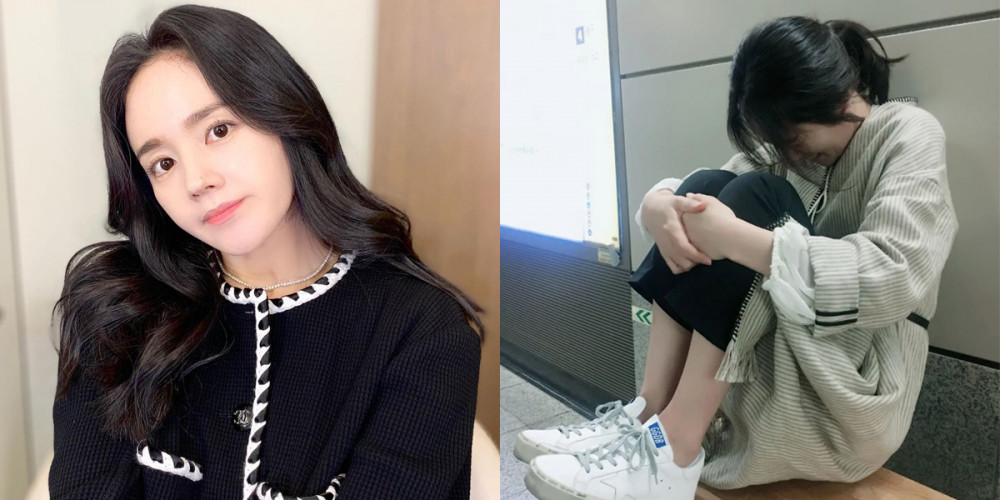 Actress Han Ga In has opened up her very own Instagram, where she's evidently ready to make her comedian debut!
On September 8, the actress greeted fans on her new Instagram with a lovely photo and the words, "Peek-a-boo". Han Ga In's husband Yeon Jung Hoon commented in response, "Mimi~ Peek-a-boo~ (heart)".
Then, in her second Instagram post, Han Ga In surprised fans with a rather comical video! The actress was seen kicking the air with a dramatic pose and expression inside a subway station, unbothered by the onlookers. In a series of accompanying photos, Han Ga In seemed to be having a good time in her own world as she roamed the subway station, a smile visible from her side profile. The actress wrote, "Instagram concept = Humor-stagram. Someone from BH headquarters will be coming after me soon to take my phone away."


You can follow Han Ga In's brand new Instragram below!