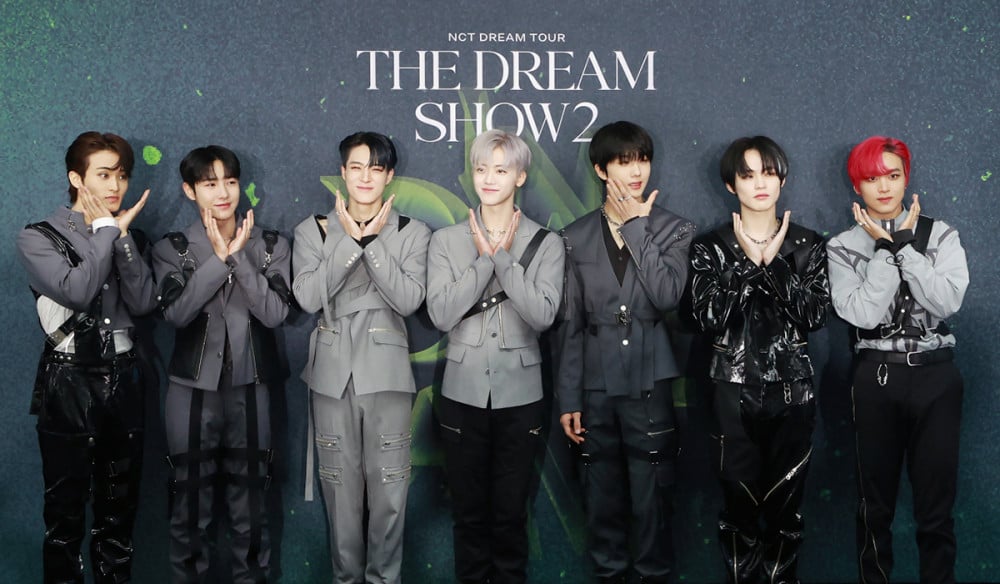 Back on September 8, NCT Dream successfully wrapped up day 1 of their second solo concert, 'The Dream Show 2 - In A DREAM'.
Immediately before the show, the members of NCT Dream appeared in front of reporters at a press conference, sharing their thoughts on a monumental moment in their careers.
Mark began, "Thank you for coming to the first '7 Dream' concert. We will do our best." The group's leader continued, "The road up until this show was not easy. That is why I believe we will stand on stage today with gratitude. We are once again grateful for the opportunity to hold our first concert as 7-members. I'm excited for it, and I'm ready to enjoy it."

Previously, NCT Dream's 'The Dream Show 2 - In A DREAM' was cancelled due to setbacks caused by COVID-19. But soon afterward, the show was rescheduled to a larger venue - the Jamsil Olympic Stadium. With a capacity of approximately 60,000, it's the largest concert venue in Seoul.
Regarding the group's first ever show at Jamsil Stadium, Jeno revealed, "When we first heard the news, I was amazed, but I also felt some amount of pressure. I didn't know if we would be able to fill up such a huge stadium. But the more we prepared for the show, those worries slowly disappeared."
Jaemin also shared, "There was a stage which used wires when we planned our concert at Gocheok Dome, but after moving the show to Jamsil, we were no longer able to use wires. It took some time to figure out how we could change the performance for the better."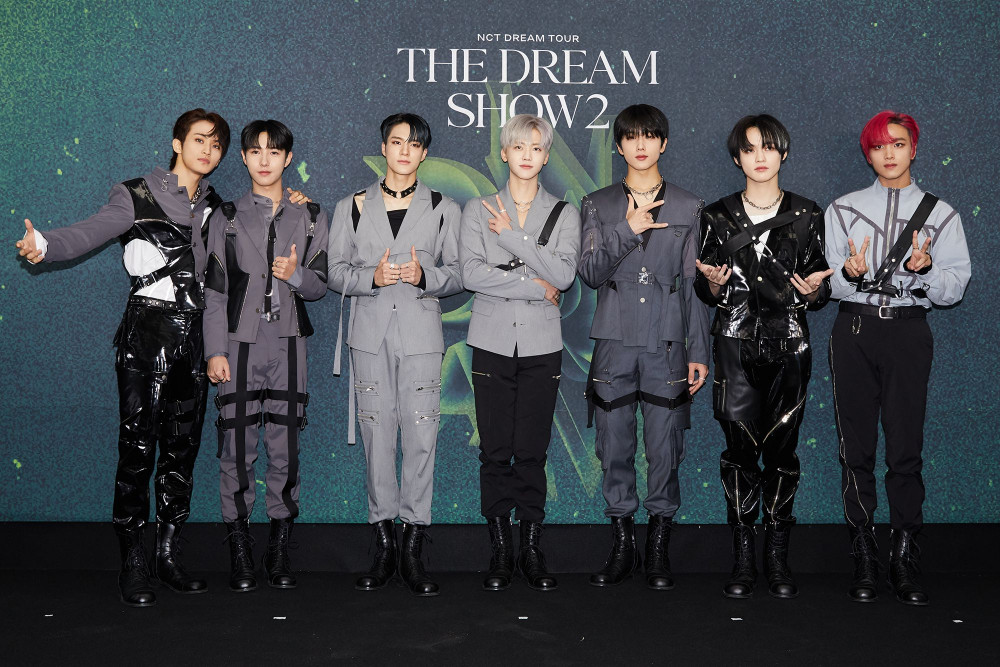 Next, regarding NCT Dream's plans to embark on a world tour, Mark answered, "I think it would be really fun if we could go on a tour and visit countries around the world with a '7 Dream' tour. I think we could create some fun episodes if we play the 'Mafia Game' in our hotel rooms."
Finally, the members of NCT Dream stated their mindsets in entering their 7th year of promotions. Chenle said, "We may be entering our 7th year of promotions, but we are all still greedy. I'm glad. The only thing that's changed about us is that we've gotten older and we have more facial hairs? Just physical changes. In terms of our mindset, we are still full of passion and energy."
Mark added on, "Our team represents an icon of growth. The peak of NCT Dream is right now."
Meanwhile, NCT Dream will be holding the second day of their second solo concert 'The Dream Show 2 - In A DREAM' on September 9. The concert is also available for streaming online worldwide.