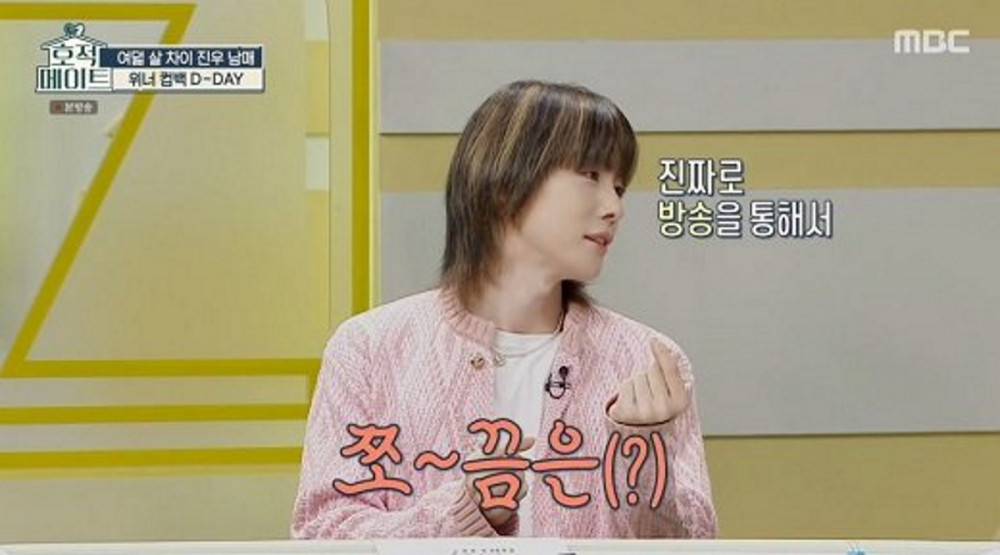 WINNER's Kim Jin Woo says his relationship with his sister is less awkward now.

On the August 2nd episode of 'Family Registry Mate', Kim Jin Woo opened up about the awkward relationship he used to have with his sister. Host Kim Jung Eun commented on Kim Jin Woo and his sibling's past appearance on the show, saying, "It was the most awkward sibling relationship in the history of this show... Has anything changed since?"

The WINNER member answered, "It's gotten a little better since the show. For the first time, my younger sister cheered me on because of my comeback." He continued, "We were never able to express ourselves to each other, so I'm thankful." The episode then revealed Kim Jin Woo's younger sister had visited WINNER in the waiting room of a music show and brought them gifts.

In other news, WINNER made their comeback with "I Love U" last month.