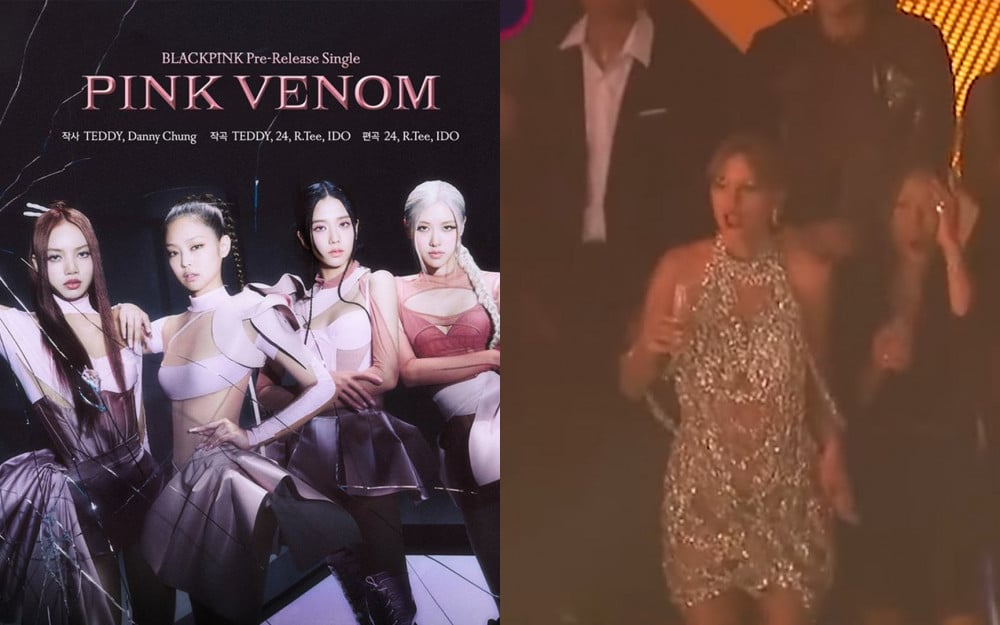 On August 28, BLACKPINK attended this year's 2022 MTV Video Music Awards (VMAs) as a performer and nominee. This marked the first time a female K-Pop group performed at the VMAs, and the group successfully performed their latest release, "Pink Venom," live.
Many fans were excited to see the girl group perform and loved their first live performance of the pre-released single. It wasn't just the fans who loved the performance; even fellow artists such as Taylor Swift fell in love with the group. In fact, Taylor Swift was spotted dancing and singing to BLACKPINK's song.
The top American singer was seen with a drink in hand and vibing and singing to the K-pop act's performance.

K-netizens also saw Taylor Swift singing and dancing to the song and shared their reaction on various social media platforms.
Translation: "Taylor likes 'Pink Venom' a lot...lol."
Translation: "Video of Taylor knowing the lyrics and dance to 'Pink Venom'."

Translation: "Taylor Swift watching BLACKPINK's performance of 'Pink Venom'."
Translation: "Taylor Swift's 'Pink Venom' reaction. She knows the lyrics and all the dance???"
Taylor Swift also posted a video using music from "Pink Venom" on her TikTok: