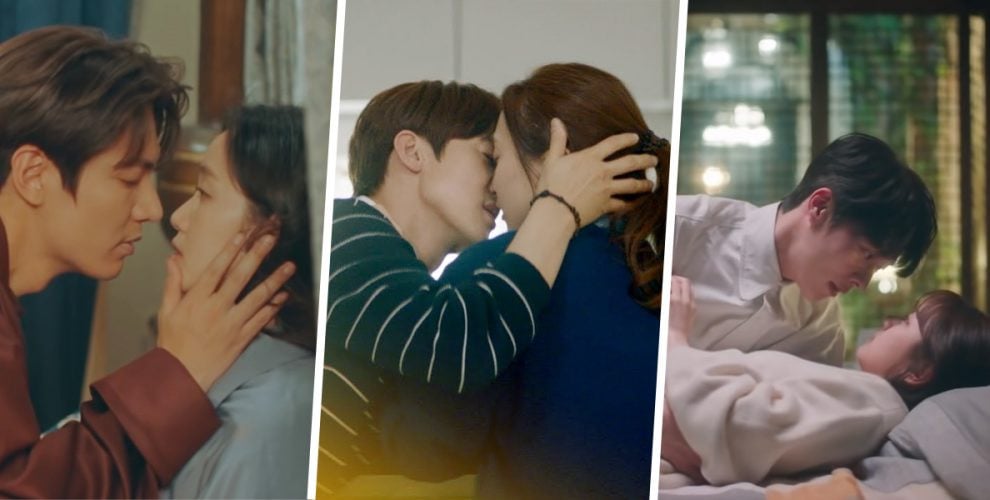 The perfect cherry on top is when the two protagonists finally confess their feelings for each other and seal the deal with a swoon-worthy kiss! While there are so many great smooches that have been on-screen, here are eight of the most swoon-worthy K-drama kisses of all time!
1. The Business Proposal: This drama, in such a short span of time, probably gave us some of the most intense kisses ever portrayed in K-dramas, not just once, but several times!
2. Healer: After the Teacher passes away, Jung-Hoo becomes even more afraid of putting himself into a relationship. As he is processing his grief, Young-Shin comes to see how he's faring, only to realize how devastated he truly is. Staying put by his side and seeing Young-Shin's support, Jung-Hoo cannot help but sweep in one of the sweetest, tender kisses ever!
3. Coffee Prince: His logical mind versus his feeling are at play within this kiss scene; as Han Kyul fights an internal battle with himself, he decides to take the plunge and go ahead with what his heart is telling him. With a very passionate kiss in the cafe, this is undoubtedly one of the best on-screen kisses ever portrayed within a K-drama!
4. Descendants of the Sun: Becoming drunk and tipsy brings out an entirely new side of people. Some people become Sleeping Beauty, others become really emotional, and others will swoop in with a kiss with the one they've been crushing on. An iconic scene that also has been re-created multiple times on various variety shows, Captain Yoo Shijin really knows what he's capable of!
5. My Suspicious Partner: While the drama itself was sweet and slow, it came as a shock that the kiss between the main leads would be something so passionate! Off to a rocky start in their relationship, over time, the main leads are seen developing more and more feelings for one another, thus finally reaching the climax of the storyline with a kiss!
6. What's Wrong with Secretary Kim: After initially being interrupted by fellow friend Park Yoo Shik, Young Joon and Miso finally get time to themselves, and boy, did things escalate fairly quickly. Starting out with just a tender kiss which then rapidly turned passionate, there's a reason why Park Seo Joon, who plays Yoo Shik, is known to have some of the best kiss scenes in all of the K-drama world!
7. The Moon Embraces the Sun: After so many years of grieving his one true love, King Lee Hwon comes to find out that his true love actually isn't dead, but rather very much alive. When he finally finds her, he ensures that she doesn't go out of his line of sight. Not being able to hold back his love, Lee Hwon goes in for the perfect kiss!
8. Strong Woman Do Bong Soon: While there were many passionate kisses within this drama, what stood out more than the passionate ones were the tender kisses, especially this one, because it wasn't even in the script!

What are the most swoon-worthy on-screen smooches you've seen?