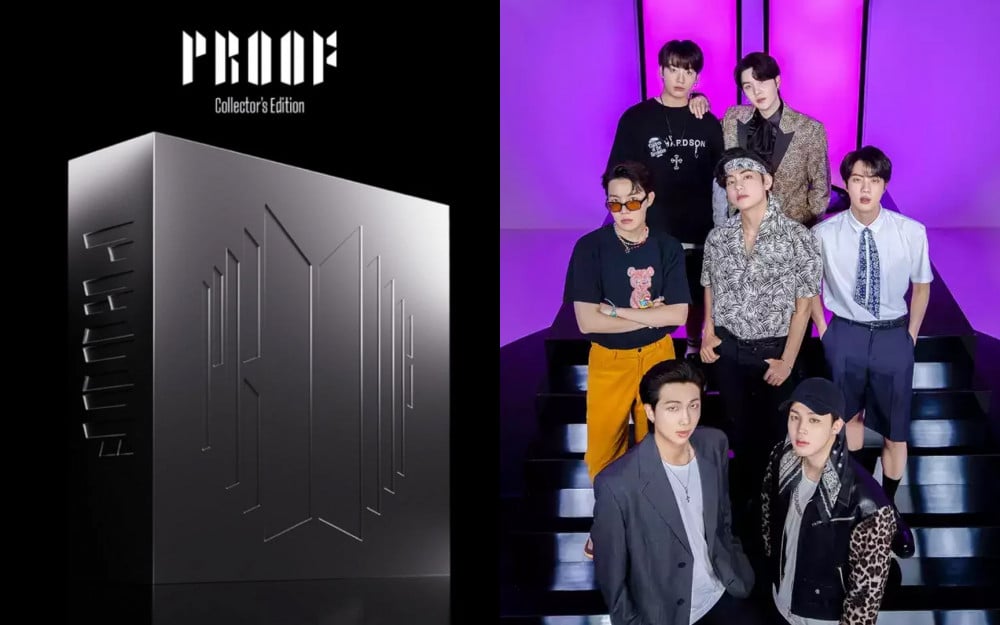 BTS recently set another record as they won the Group of the Year award for four consecutive years at the 2022 MTV Video Music Awards(VMAs). They have truly become the biggest and most successful K-pop act in the world, as they have become a household name in numerous countries.
Each album they release sells millions of copies as fans flock to get their hands on another album to add to their collection. Most of the group's album has been priced at a reasonable and fair price, but the latest album price has gotten even BTS fans shocked.
HYBE decided to release the Collector's Edition of the group's latest anthology album, 'Proof,' which will include different merchandise. The collector's edition will include an outbox, premium photo, poster, book, AR card, 3D card, photocard set A, photocard set B, user guide on the AR card and 3D card, and 3 CDs. It has been revealed that this 'Proof' Collector's Edition will be priced at 297,000 KRW (220 USD).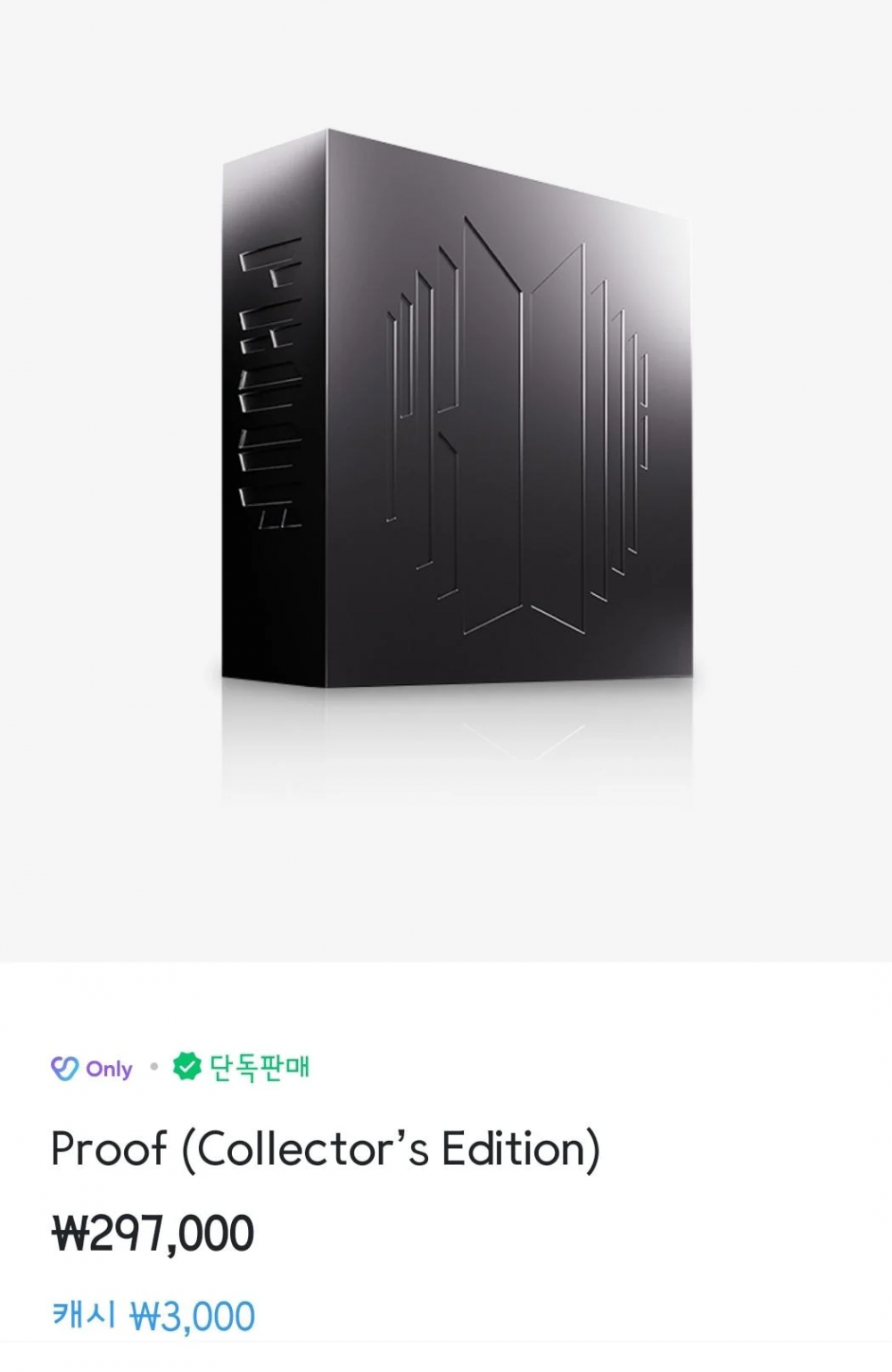 According to HYBE, this is a limited edition of the 'Proof' album, and the album sales from this collector's edition will not be reflected on the album sales chart.

Many K-pop fans were shocked by the high price and gathered in an online community to share their two cents on this issue. Netizens commented, "I'm not going to buy but the price is so high," "Wow, they're really crazy," "The company is definitely crazy for money," "This is too much," "297,000 KRW? that's so crazy for an anthology album," "Even though the price is high, there will be fans who buy it," "Don't buy this album, it's so pricey, definitely will regret it in the future," "That's nearly 300,000 KRW. Yeah definitely too much," and "A lot of fans are young and some of them buy these albums using their allowance. What is HYBE thinking?"