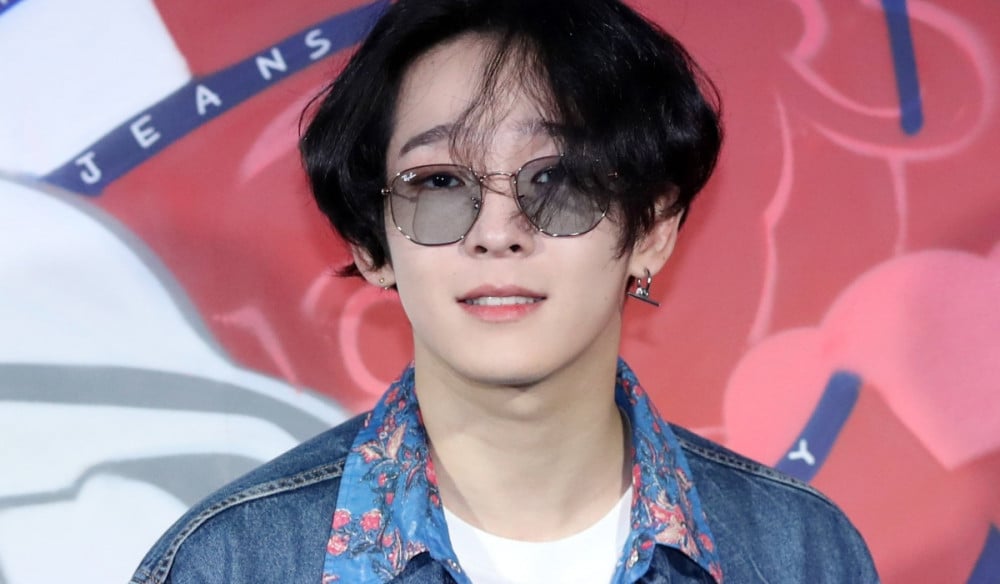 Police have launched an investigation into the recent drug use allegations made against Nam Tae Hyun.

On August 21 KST, an official for the Seoul Yongsan Police Station revealed that they have begun an internal investigation into Nam Tae Hyun's suspected philopon (methamphetamine) use. The allegations were originally raised by 'Heart Signal 3' star Seo Min Jae, a business partner who owns an Itaewon bar/cafe with the singer.
As previously reported, Seo Min Jae shared a selca of her and Nam Tae Hyun on her Instagram account on August 20, writing,"Nam Tae Hyun does philopon. His syringe is either in my room or in my office cabinet. He also hit me." She also made additional posts, writing,"Nam Tae Hyun, I have your syringe", "Nam Tae Hyun and me, the druggies", "Look in the cabinet in my office for syringes", "He beat me up", "I have a recording on my phone", and "It was love back then".
All posts have since been deleted, but an investigation by the police began after the issue was reported by netizens. Nam Tae Hyun's agency is currently looking into the allegations and has yet to release a follow-up statement.

Meanwhile, Nam Tae Hyun is the leader of rock band South Club and was previously a member of boy group WINNER.
UPDATE: Seo Min Jae has taken to her personal Instagram account to refute her original claims, saying she is dating Nam Tae Hyun and lied about his drug use.