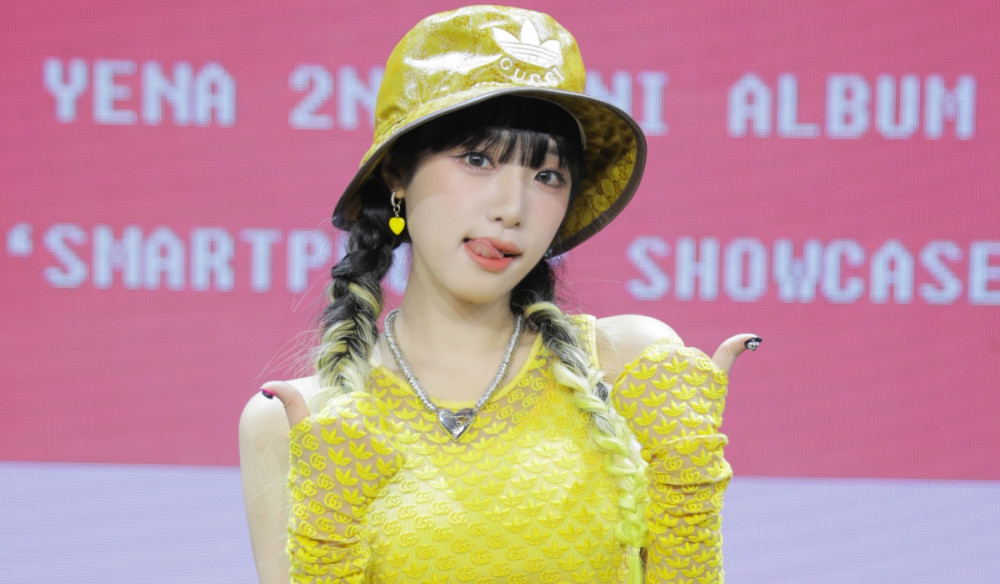 'Superhero Yena' is back for her next adventure!
On August 3 KST, Choi Ye Na officially made her first comeback as a solo artist, returning to fans with her 2nd mini album 'SMARTPHONE' roughly seven months since her debut album 'SMiLEY.' To commemorate the album's release, the Yuehua Entertainment solo artist held a media showcase at Seoul's Yes24 Live Hall earlier that day, where she further introduced the comeback concept to the press.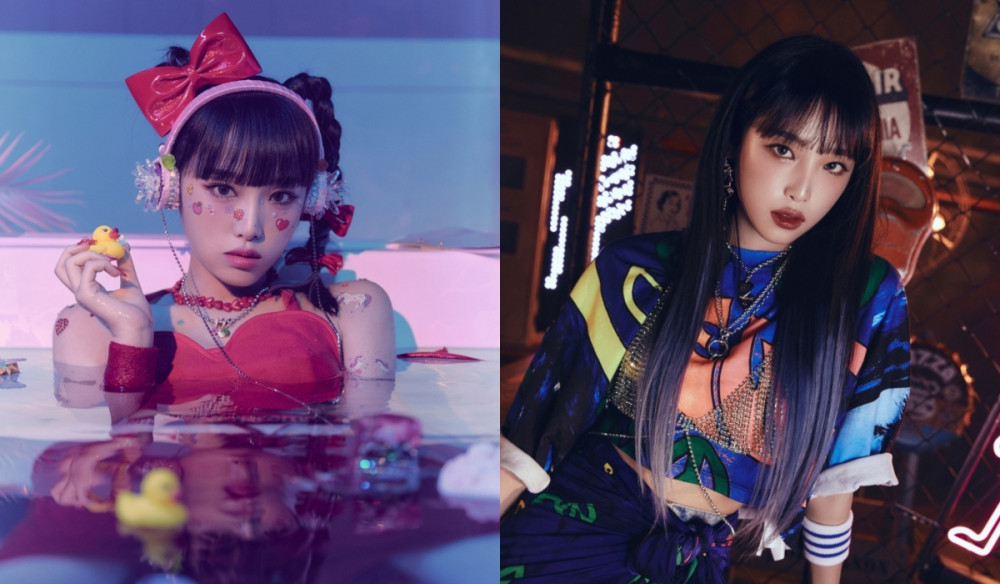 "I'm anxious and excited," the idol admitted about the comeback. "I've returned with music that has one more level of growth than the last album. Those who listen to it will enjoy it even more since it's 'leveled up.'"
While Choi Ye Na's debut single "Smiley," featuring R&B songstress BIBI, showed the idol as a 'smile hero' who filled the world with happy energy, her "SMARTPHONE" comeback persona is a unique 'game hero' who brings that similar enemy-defeating energy to a fun retro mobile game setting.
"Actually, I'm obsessed with games in real life," she admitted when discussing the reason behind the concept. "I thought, 'How about trying to collect all the different aspects of me in my everyday life and putting them all together as a game hero?' and that's how I came to being able to show this kind of fun concept."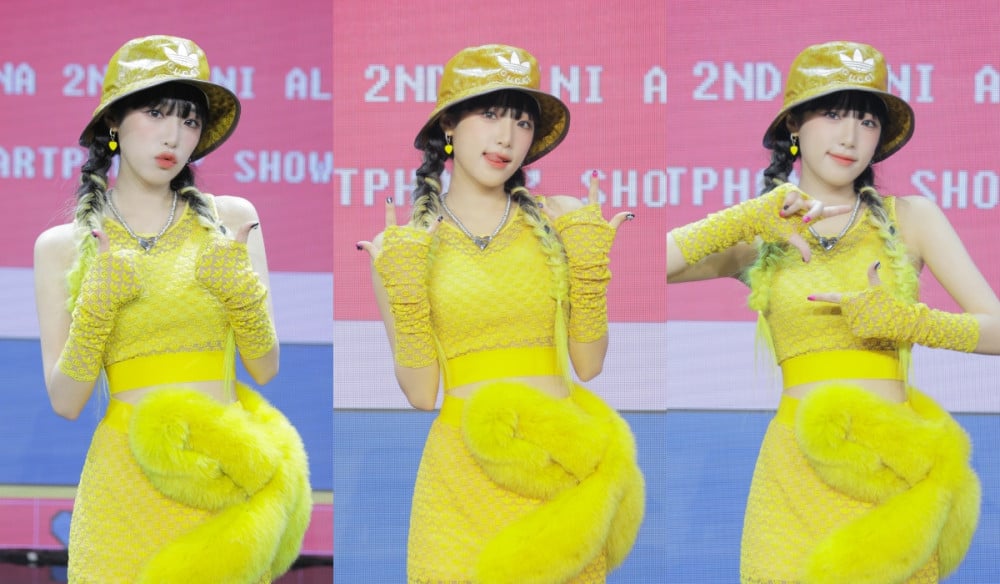 New single "SMARTPHONE" has Choi Ye Na singing about her smartphone as an indispensable part of her life, something she feels many of her Gen-Z fans will also be able to relate to. The playful ode is matched with her trademark bright and bouncy energy as well as Y2K-inspired mobile game imagery. (During the event, she also reminisced on growing up in the age of the smartphone, saying, "I'm from the generation that was using flip phones" and referencing her old LG Lollipop.)
The idol participated as both a songwriter and a composer on the album, working on three of the songs, including the promotional B-side track "WithOrWithOut," which combines both the pop and rock aspects of Choi Ye Na's performance styles.
"I wanted to be able to show that I've improved a level in all different aspects since 'SMiLEY,'" she confessed. "I participated where I could no matter what and worked hard putting it together."
During the Q&A portion of the event, a reporter asked her how she feels to be promoting alongside a pretty large roster of K-pop idol acts, including her personal role models Girls' Generation. "It feels like a dream. I'm planning to find them to greet them and bring my album," she gushed.
Toward the end of the event, she vowed, "I'll put my everything into this and promote well," and expressed that more than any other goal, she looks forward to her current promotions being the first time she will be able to promote in front of her fans in-person.
"I want to focus on having fun. Since it's my first time meeting with my fans since my solo debut, my goal is to just communicate with my fans while we enjoy being together," she explained. "What I realized from the last album was that I enjoyed it and did it with a happy heart, so good results followed. I'd like that to happen this time too."
Meanwhile, 'SMARTPHONE' was officially released on August 3 at 6 PM KST. Within the first 24 hours of the album's release, Choi Ye Na surpassed her previous first-day sales record on Hanteo, selling 25,532 copies – more than twice the first-day sales of debut mini album 'SMiLEY.'
Fans can check out the music video for title track "SMARTPHONE" below!