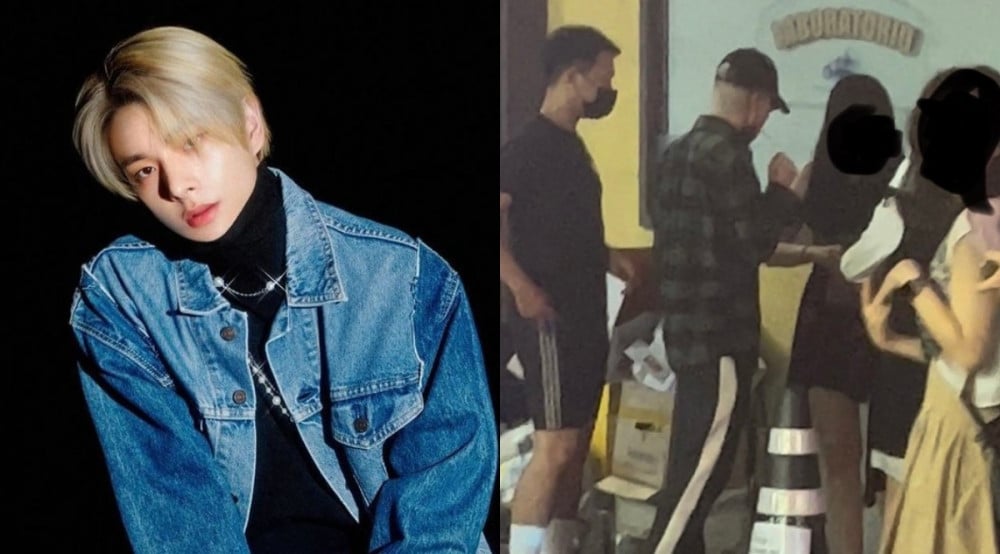 ENHYPEN's Jake was allegedly spotted in Itaewon.
On August 22, one netizen created a post on an online community forum titled, "ENHYPEN's Jake went around asking a woman for a cigarette lighter in Itaewon". Here, the netizen included some photos that supposedly showed ENHYPEN member Jake with an acquaintance, interacting with several female individuals. Wearing a black cap and mask, the male individual alleged to be ENHYPEN's Jake was seen with a cigarette in his mouth, while seeming to make gestures imitating a lighter with his hands in front of a woman with a black dress.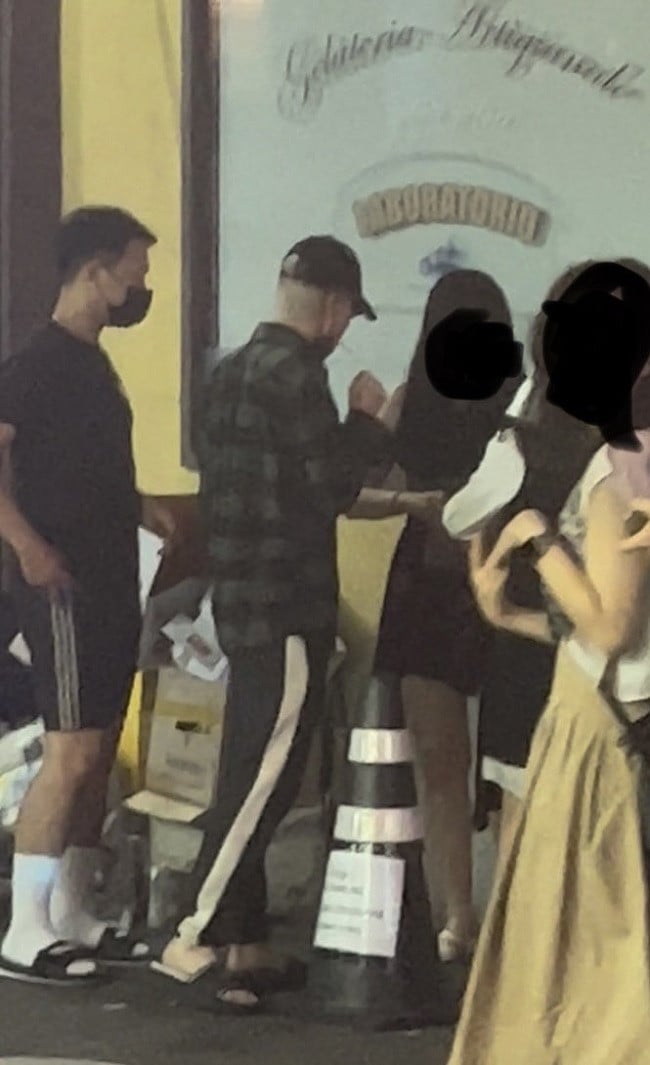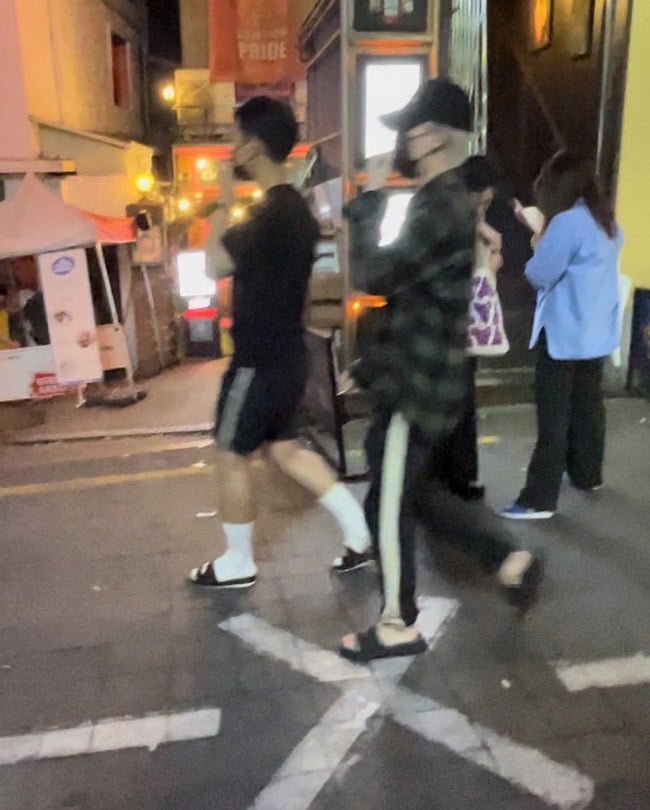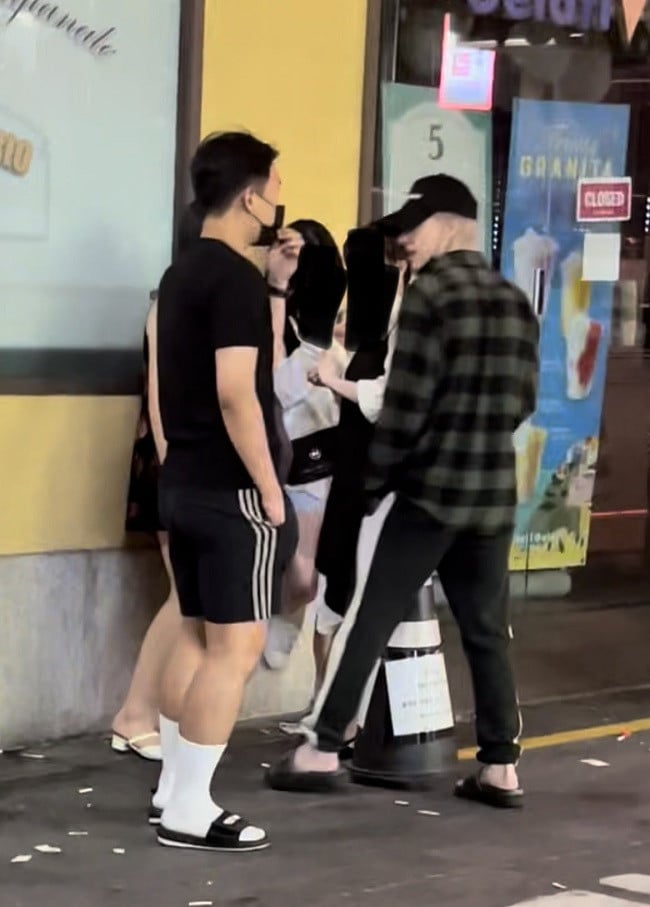 Netizens commented:
"Borrowing a cigarette lighter is not just for borrowing a lighter, but as he naturally lowers his mask and shows his face, he is 'hunting' [for girls]...There is no way he would go around Itaewon in public just to borrow a cigarette lighter due to running out of time lolll."

"Do agencies not take care of their idols these days?"

"Maybe the girl was pretty..."

"He has a lot of money, so he should just buy a 500 won [lighter] and use it. Why would an idol borrow a lighter from a girl he thinks is pretty?"

"He smokes??? When is this from?"

"It's not a big deal that he smokes because he's an adult. But asking around for a cigarette lighter from a girl is a little too much."

"Did a sasaeng take this photo?"

"Please upload an explanation, Jake TT."

"Wow, this is legendary...if he does that, I feel like fans will lose feelings for him and leave the fandom."

"Why is he like this, for real? TT"