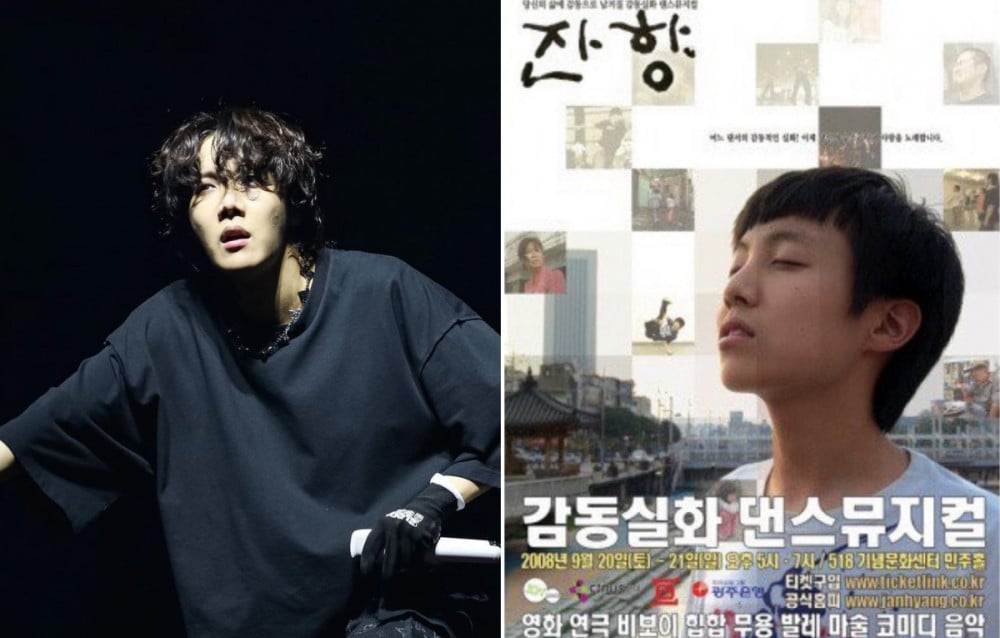 ARMYs found old footage of the time when BTS's J-Hope was cast in the dance musical 'Reverbation'.
Recently, many ARMYs began to post about J-Hope's unknown past, from when he was cast in a dance musical. In his guest appearances on some shows, such as 'IU's Palette', J-Hope revealed that he had not always been confident enough to tell his school friends about his true dream to become a singer. So instead, he used to tell his school friends that his dream was to become a musical dancer. However, many fans were not aware that J-Hope had actually appeared in a dance musical as a child.
Fans discovered some old footage and photos from when J-Hope had been street cast in the dance musical 'Reverbation' as the child version of the male lead, which surprised many. In the video clip revealed, J-Hope's voice can be heard saying, "Reverbation...the dance musical that will leave you with a touching [story] in 2008."
Check out the video clip and photo below!