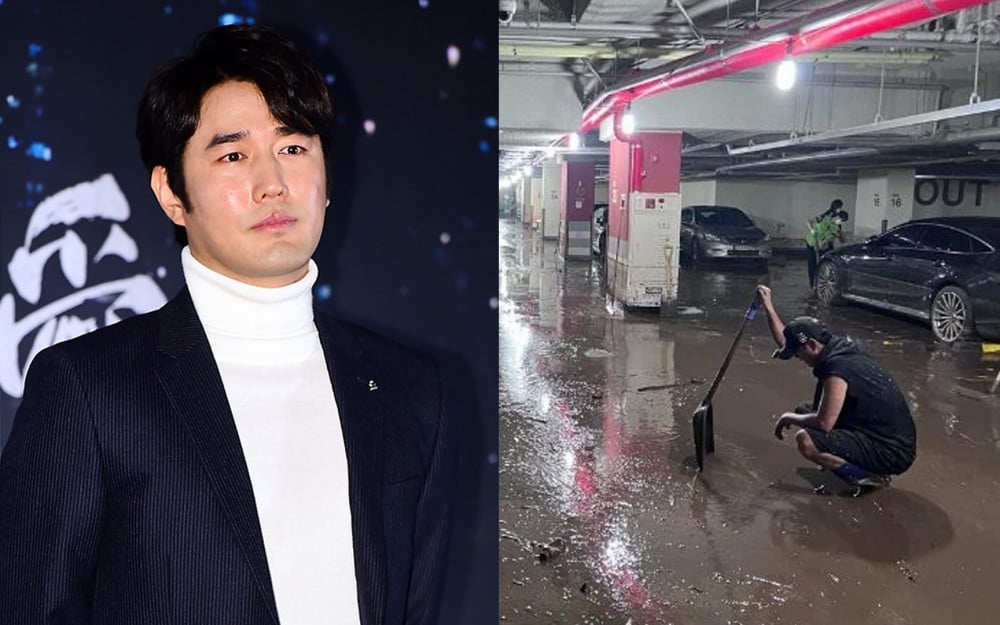 Actor Jo Han Sun was spotted helping out with the cleaning of the flood damages.
Photos of the actor were shared on Facebook through the account belonging to congressman Lee Ki In, a member of the Gyeonggi Provincial Council. Congressman Lee participated in the flood recovery volunteer work in an underground parking lot of an apartment building in Unjoong-dong, Bundang-du, Seongnam-si, Gyeonggi-do. The apartment building had previously lost electricity and water supply due to the flooding of the machine room during the recent torrential downpour.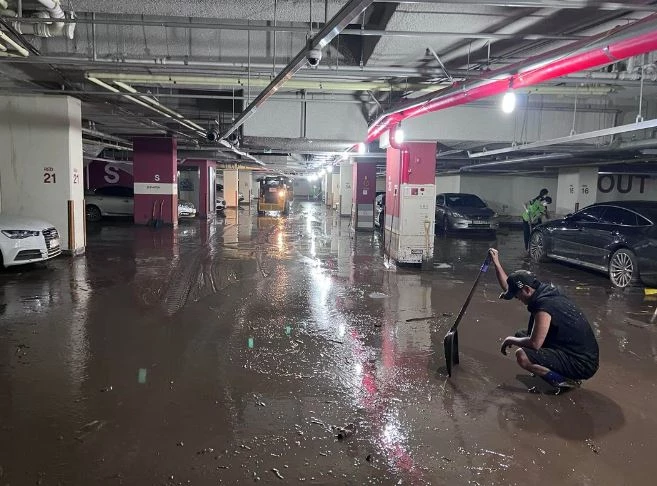 Congressman Lee helped with clearing the mud and set up barricades to prepare for future heavy rain. In his Facebook post, the congressman mentioned that he had met actor Jo Han Sun. He explained, "[Jo Han Sun] never took a break to stretch his back and worked from the beginning to the end. He also encouraged the residents as well."

The congressman also shared photos of his muddy feet and also shared "I wish it would stop raining."