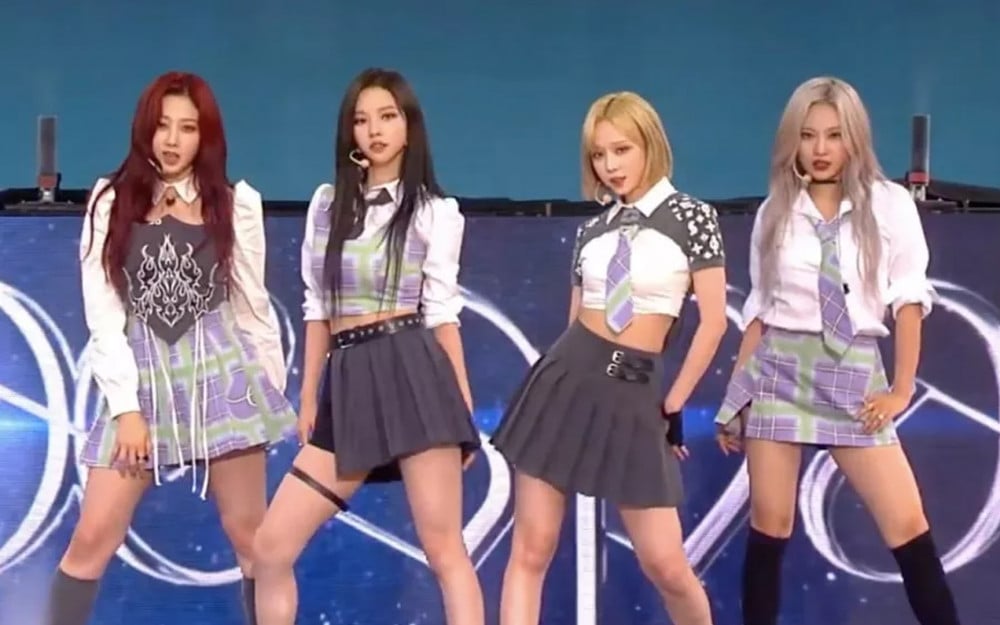 Although it is rare, it is not unusual for an artist to change the choreography after starting promotions. There are various reasons for specific changes in the choreography, such as safety or aesthetic reasons.
Recently, it was found that aespa had changed one part of the choreography for their latest track, "Girls." The part of the choreography that changed was the part for Winter where she goes low on the floor during her solo part.
Before the change:
After the change:
After seeing the choreography change, many netizens are saying that the dance is much better after the change occurred. However, many fans say the song lyrics are still cringy, but the choreography has been much improved.
Fans commented, "They did a good thing to change it," "It's so much better," "I think the new choreography is so much better for her knees," "I think the lyrics are still a bit cringe to say Navis so clearly like that," "I'm glad they changed the choreography, I hated that dance move," and "I think they just totally deleted that part out not change the choreography. lol."