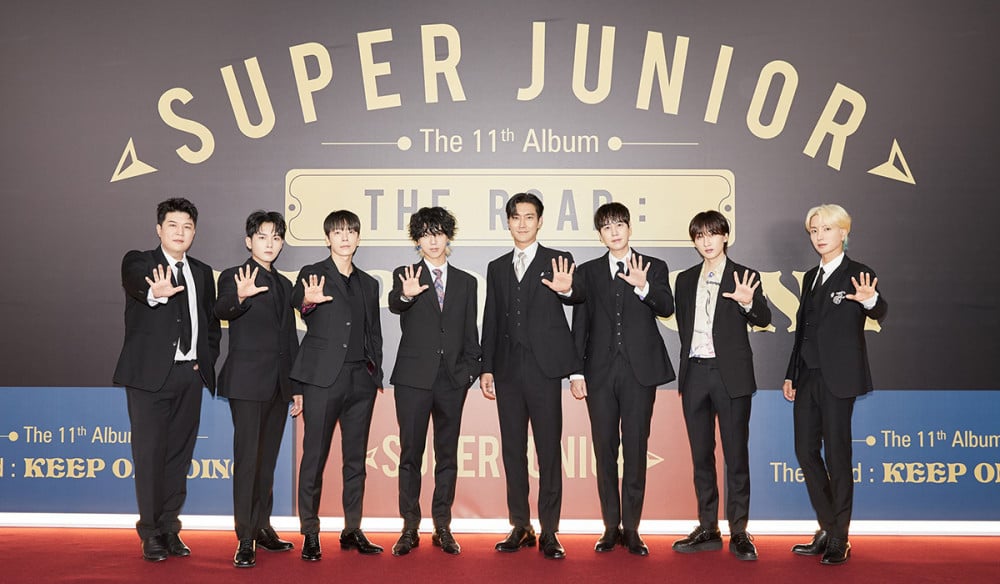 On July 12, Super Junior attended an online press conference for the release of their 11th full album Vol.1, 'The Road : Keep on Going'.
First, the group was congratulated on becoming the first ever artist under SM Entertainment to release 11 full albums throughout their careers. Regarding the feat, Leeteuk stated, "There are numerous artists under SM Entertainment, but Super Junior has become the first artist in the agency to release an 11th full album. The album is even more meaningful because of that, and it is an opportunity for Super Junior to decorate another page in the history of K-Pop." Yesung also added on, "Just the idea of releasing albums numbering in the two-digits was like a dream. It feels like just yesterday that I came to SM, but now we are releasing our 11th album, and I am greatly moved."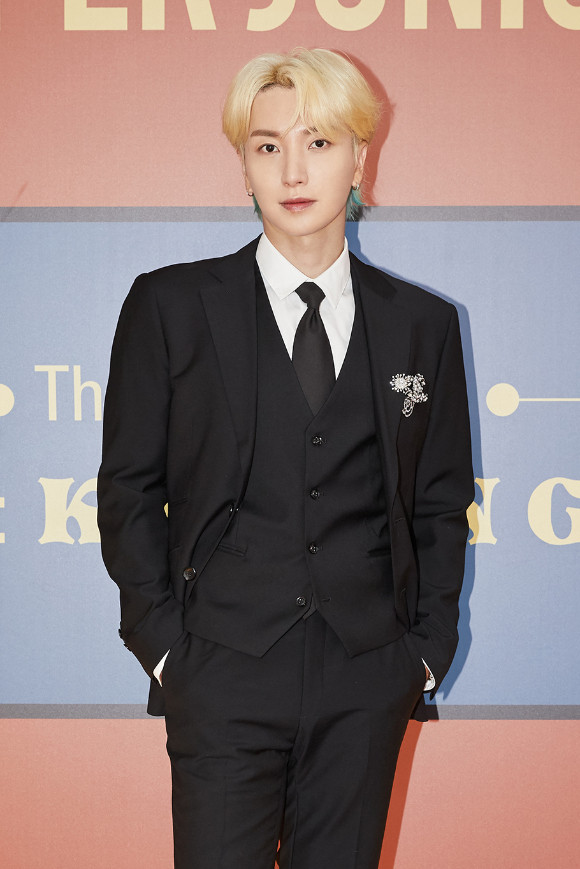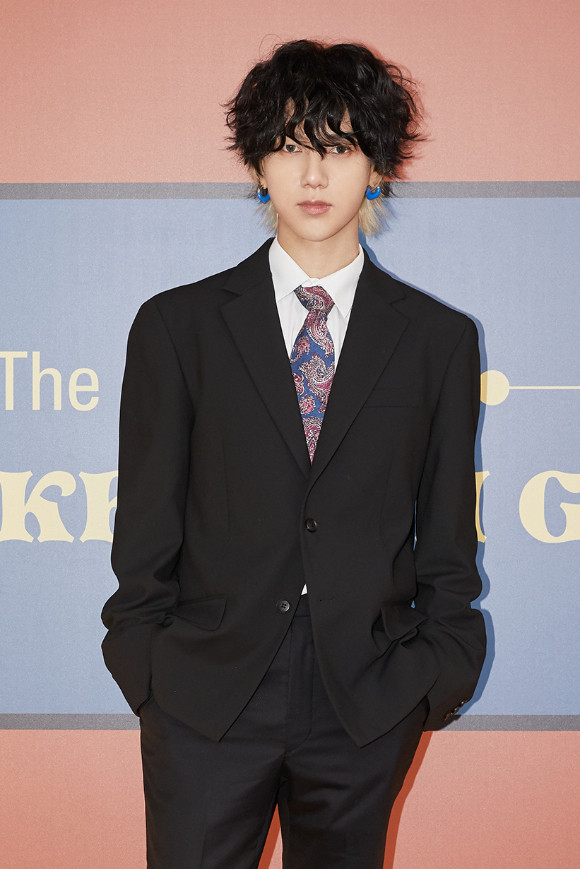 Next, the Super Junior members were asked about the secret to the group's longevity. The group recently celebrated their 17th debut anniversary this year.
First, Eunhyuk commented, "There's no such thing as the secret to a group's longevity. But in my opinion, maybe it's because we all endured well." Leeteuk then chimed in with, "Ah, I will tell you the secret to our group's longevity when I am 100-years old."
Shindong said next, "If I were to pinpoint one reason, it would be because of the company, SM Entertainment. Was there ever a better company? Our contract renewal season is approaching, so I humbly ask for a good sum in my contract payment, please (laughter)."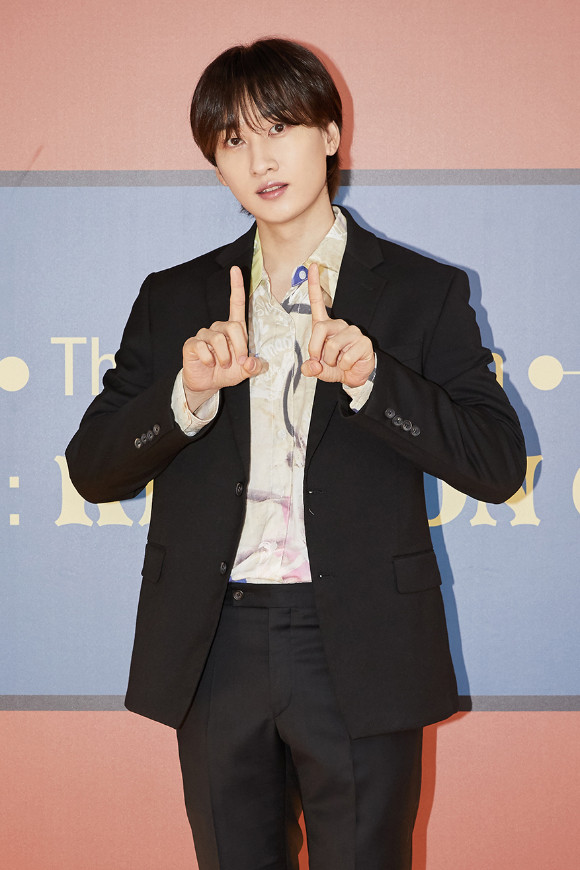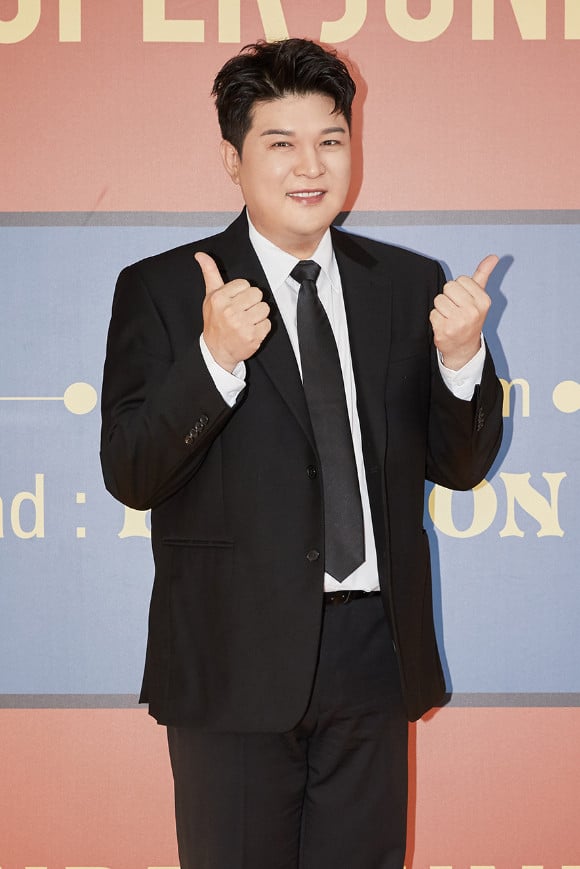 Meanwhile, Leeteuk also remarked, "One reason for our team's longevity is that the members are all cowards. If someone goes wild and says, 'I'm done!', then it's all over. But there's no one like that. If even one person did that, we would all be finished." Here, Eunhyuk jokingly added on, "We are well aware how much the other members will curse us out if anyone decided to quit. When we get together, if one person leaves the room for one moment, all of the others start badmouthing that person. So you can't leave."

Siwon, on the other hand, slyly said, "If I were to cautiously give my thoughts, I would say it is my refined sociality." To this, Eunhyuk commented, "See, this is something that we have to put up with."

17-year K-Pop group Super Junior will be releasing Vol.1 of their 11th full album, 'The Road : Keep on Going', and their comeback title track "Mango", on July 12 at 6 PM KST!