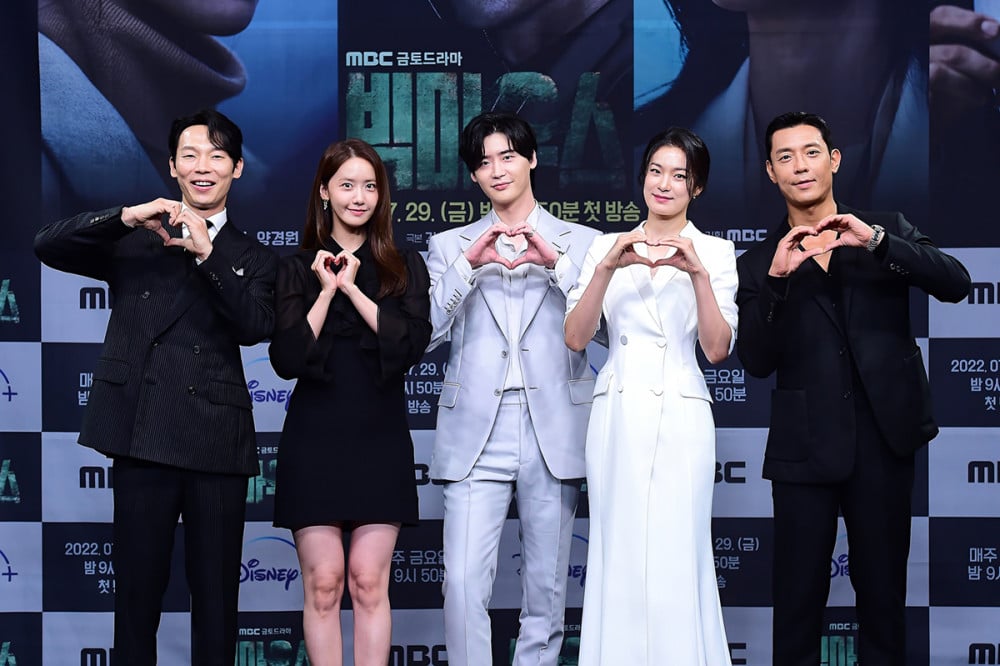 On July 29, the stars of MBC's new Fri-Sat noir series 'Big Mouth', including Lee Jong Suk, Girls' Generation's YoonA, Kim Joo Heon, Ok Ja Yeon, and Yang Kyung Won attended the drama's online press conference.
Directed by Oh Choong Hwan of 'While You Were Sleeping', 'Big Mouth' tells the story of an ordinary lawyer who becomes wrapped up in a mysterious murder case. In order to survive and protect his family, the lawyer must face off against those wielding tremendous power, enough to bypass law and reason.
In the series, Lee Jong Suk plays the role of the lawyer Park Chang Ho, while YoonA plays the role of Park Chang Ho's wife, a nurse named Go Mi Ho.
Regarding their newlywed couple chemistry, Lee Jong Suk revealed, "It seems that many people have high expectations for our newlywed couple chemistry, but in that regard, some may feel disappointed. The story unfolds in a way that separates us physically. There weren't many scenes where he acted together. We played our parts in our respective places."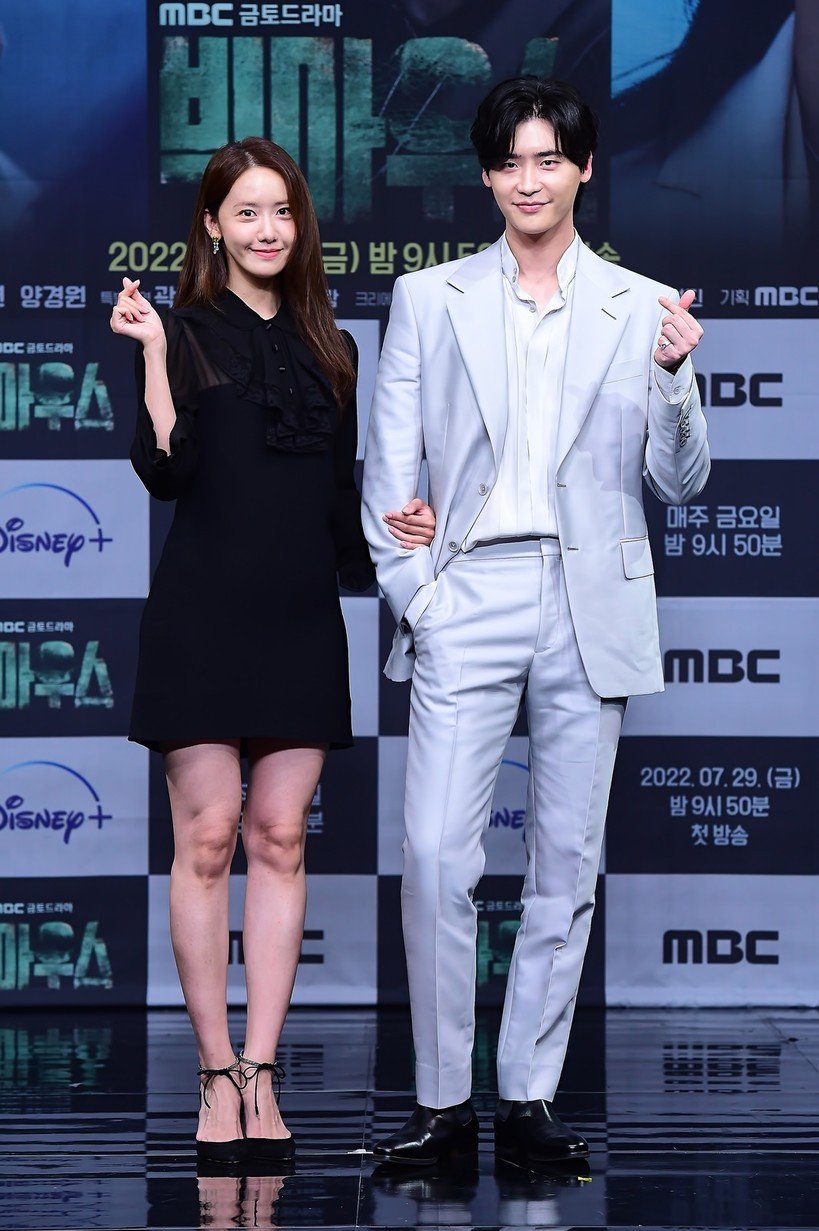 The actor continued, "While spending time apart, there were times when I had to think [of YoonA]. I watched edited scenes of her doing her best on the outside, and that helped me become more immersed in my role."
YoonA also shared, "I felt somewhat disappointed as well that we weren't able to work together in more scenes, because we were physically apart in the story. But I was impressed by Lee Jong Suk's attention to detail in his scenes. Even though the number of scenes of us together is few, there is a scene of us remembering our happy moments in the past. I did my best to pour out all of my emotions during that scene."
Lee Jong Suk laughed and said, "Yes, there are a few small and precious scenes of our past memories."
MBC's 'Big Mouth' premieres this weekend on July 29 at 9:50 PM KST, and is also available for streaming via Disney+.