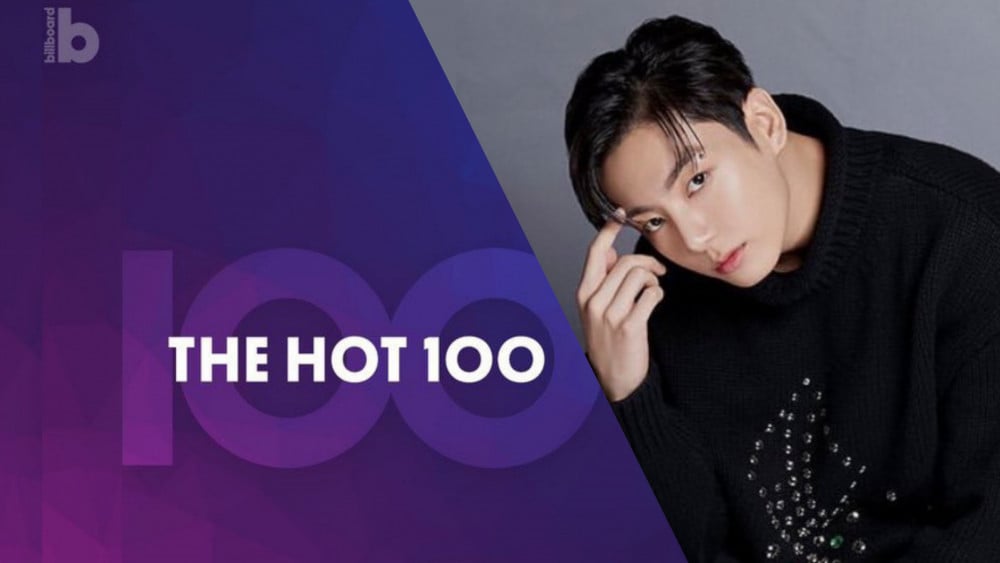 Billboard announced the results of their major charts yesterday, including Hot 100, Global 200, and Global 200 Excl. The US etc. Jungkook's first solo collaboration with Charlie Puth, "Left And Right," bagged impressive positions on all the charts.
Jungkook marked his highest entry on Billboard Hot 100 chart at #22 with "Left And Right." He became the Highest Charting K-Pop Idol ever on said chart.
Jungkook is also the highest-charting Korean/ K-Pop soloist since PSY in 2014 on Billboard Hot 100. He joins PSY as the only K-soloist to ever chart in the top 25 of the said chart.
Highest Debuts by Korean Solo Acts on Billboard's Hot 100 Chart in history:
#12 Gentleman - Psy
#22 Left and Right - Jungkook *(new Billboard rules)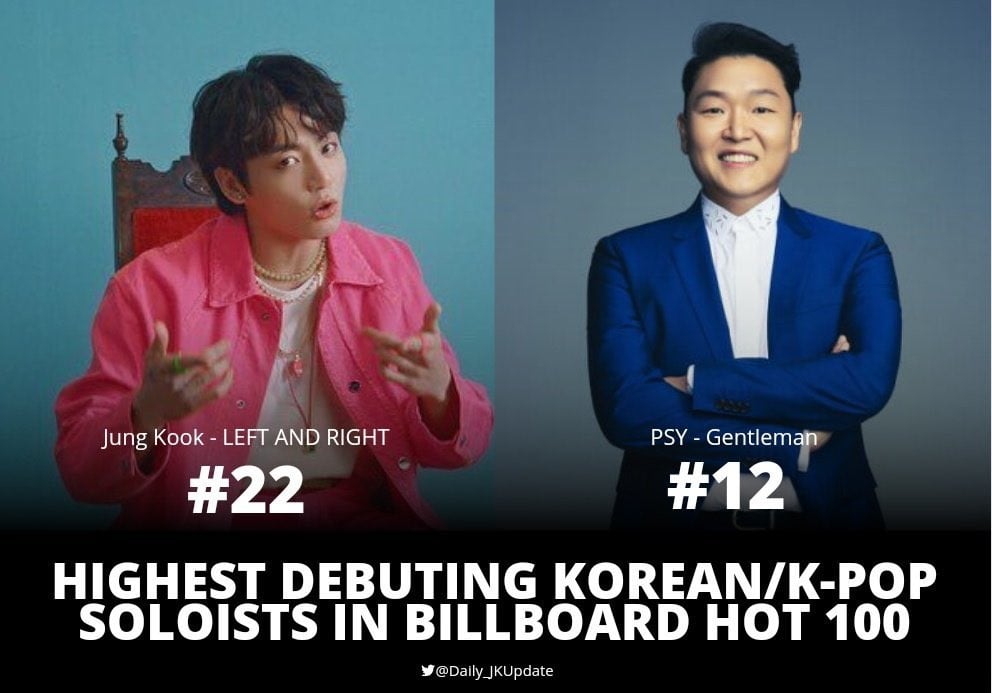 Jungkook has three solo songs which charted on the Hot 100 Chart, including My Time, Stay Alive, and Left And Right.
As soon as Hot 100 results were announced, multiple trends took over worldwide as well as in many countries. In South Korea, #Jungkook22onHot100 topped the trend and #LeftAndRight22onHot100 trended at #9. On Worldwide trends, JUNGKOOK MAKING HISTORY, #Jungkook22onHot100, #LeftAndRight22onHot100, and JUNGKOOK MAIN POP BOY trended on Twitter. Congratulations Jungkook, Congrats Jungkook, and Jungkookie also trended on Twitter as fans celebrated the major achievements.