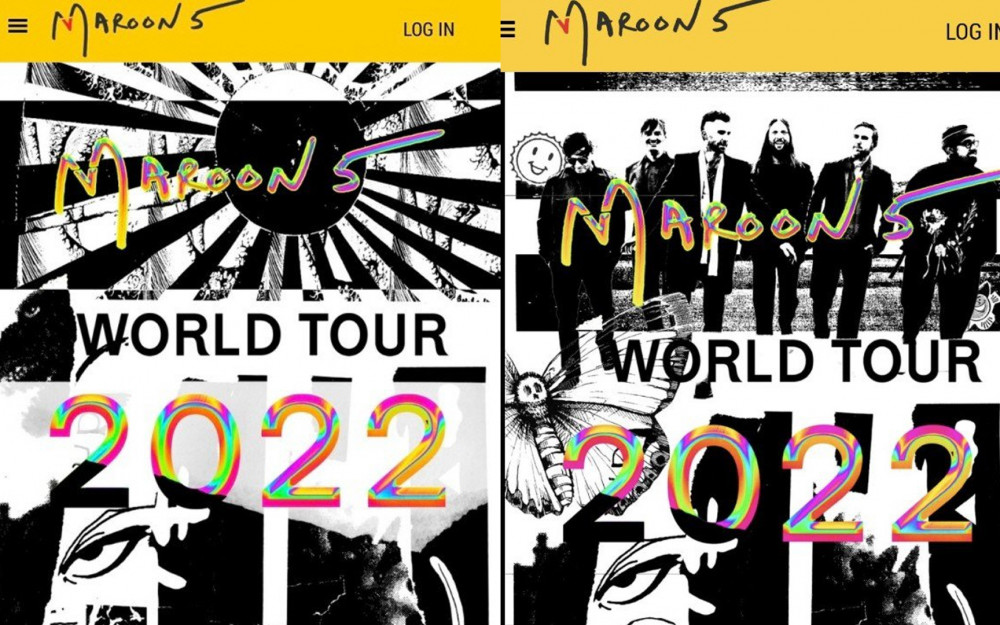 Maroon 5 received backlash for using the Japanese 'Rising Sun Flag' design in their 2022 world tour poster.
The band removed the 'Rising Sun Flag' design from the poster on their official website and replaced it with an image of the members. It seems the group had changed the image after receiving an immense amount of criticism from South Korea when the poster image was revealed.
The organizer of the concert in Korea conveyed the concerns of Korean fans to Maroon 5, and the website image was modified in consideration.


Additionally, it has been revealed that Professor Seo Kyung Deok of Sungshin Women's University sent an email to the group asking them to delete the flag design from the poster as soon as the design was revealed and causing controversies.
Maroon 5 is considered one of the most loved rock bands in South Korea. However, it has been found that the group has been embroiled in the 'Rising Sun Flag' controversies before. It was found that the 'Rising Sun Flag' was used in the backdrop of a scene where lead vocalist Adam Levine is receiving boxing lessons in the music video for "One More Night." Additionally, Maroon 5 member Jesse Carmichael defended Sean Lennon, son of John Lennon and Yoko Ono, who was criticized by Korean netizens for wearing a t-shirt with the 'Rising Sun Flag' back in 2019.

The 'Rising Sun Flag' refers to the Japanese flag with the red sun spreading the rays from the middle of the flag. The 'Rising Sun' symbol is an extremely controversial and sensitive topic in South Korea, as it was the representative symbol of Japanese colonial rule when Japan attempted to colonize Korea, Taiwan, China, and the greater Pacific. It is classified as a war criminal flag and holds the same symbol as the Nazi Swastika flag to South Korean citizens.

Meanwhile, Maroon 5 will hold a concert in Korea on November 30 at the Gocheok Sky Dome in Seoul. This will be their first concert in Korea in 3 years and nine months since February 2019.