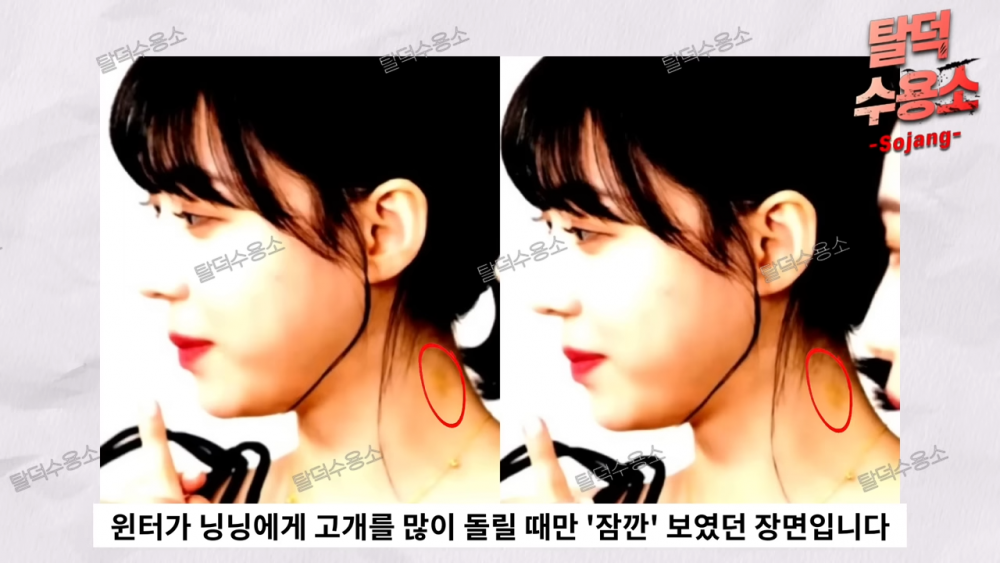 Earlier in the week, aespa's Winter faced criticism and dating rumors due to the alleged overuse of her cellphone.

The celebrity gossip YouTube channel Sojang alleged that Winter is dating as she was seen overusing her cellphone during events.
The controversial YouTuber stated, "Yesterday, aespa made an appearance on a show that revealed their dorm. Among the members, Winter seemed unable to let go of her cellphone throughout the broadcast. Out of the 4 members, Winter was the only one who did that. Even though the show was edited a lot, there are so many scenes of Winter on her phone... Winter has been strangely obsessed with her phone. Unlike the other members who greeted their fans at the airport for their showcase in the US, she waved her hand and went on her phone."
Then on July 14, Sojang posted another video with a provocative title saying that Winter was seen with a "Kiss mark (hickey)" on her neck. The YouTuber claimed that a netizen discovered the kiss mark on Winter's neck.
Sojang claimed that the mark is unseen in the original photos because it was edited with soft lighting, and Winter's neck was covered with makeup, but when the contrast was increased in the video, the mark become more visible.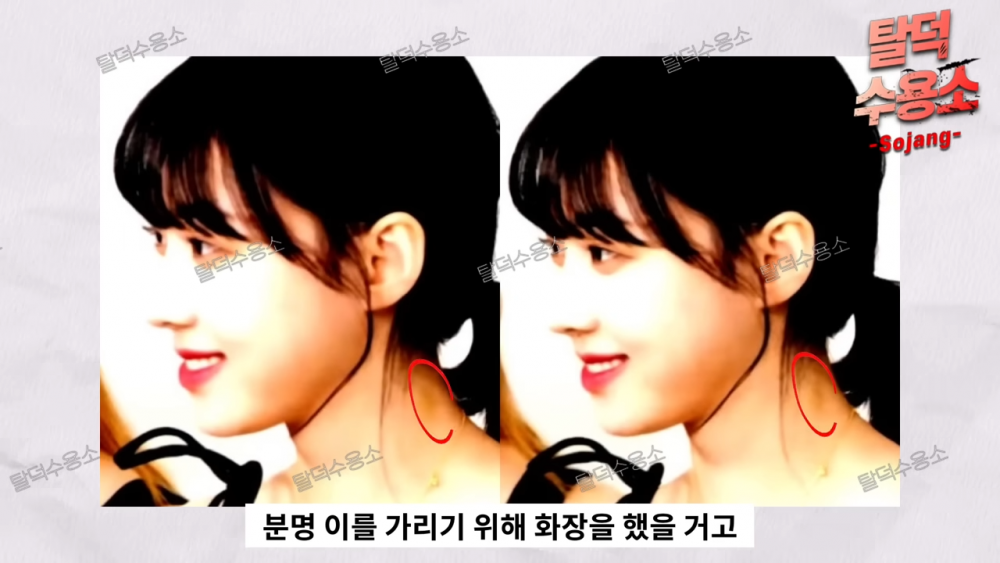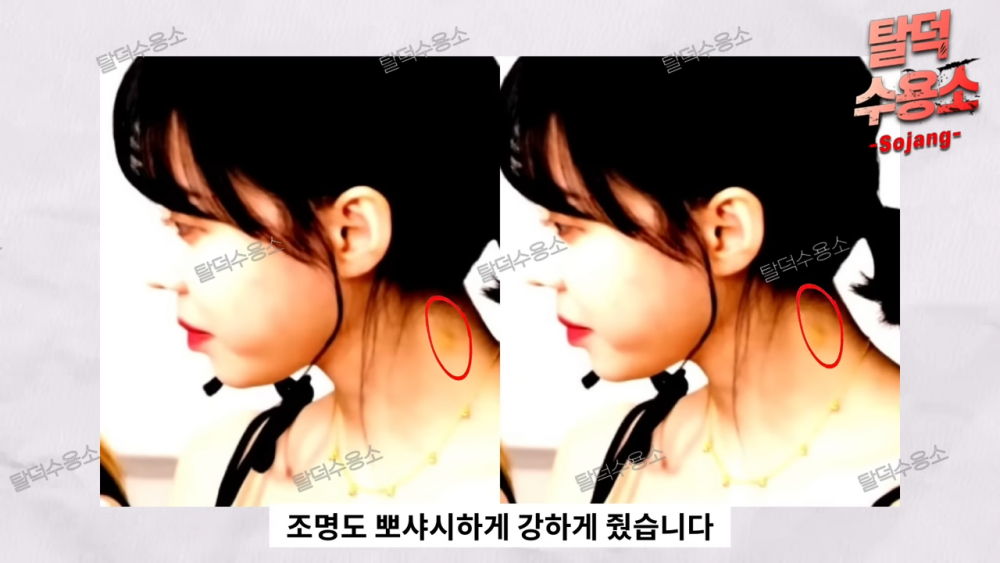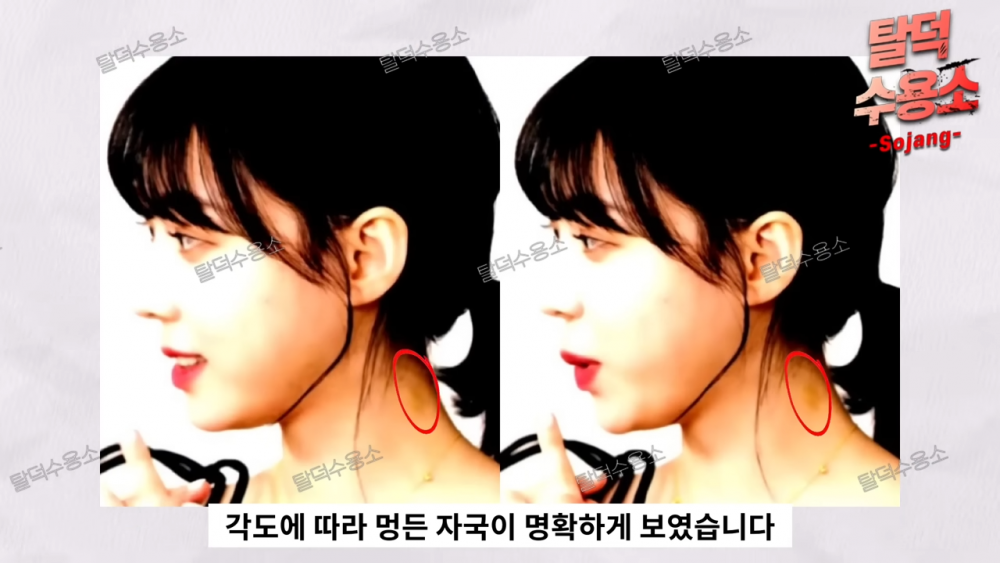 Additionally, Sojang claimed that it seems that Winter's stylist tried to cover the mark with Winter's hair, but the kiss mark became visible every time the idol would turn her head.
With new allegations, netizens are debating this matter. Many netizens are discussing this matter, saying, "I am saying this so many times, but this really doesn't affect fans," "It could be a bruise," "She's an adult, so she's allowed to date. The issue is that she should focus when she's working," "If that really is a kiss mark, I'm disappointed," "If this is true I'm curious who her boyfriend is," "The photo is so faint, you barely see what that mark is," "I'm just envious of her boyfriend, lol," and "If she really had a kiss mark, then wouldn't she just wear her hair down??"