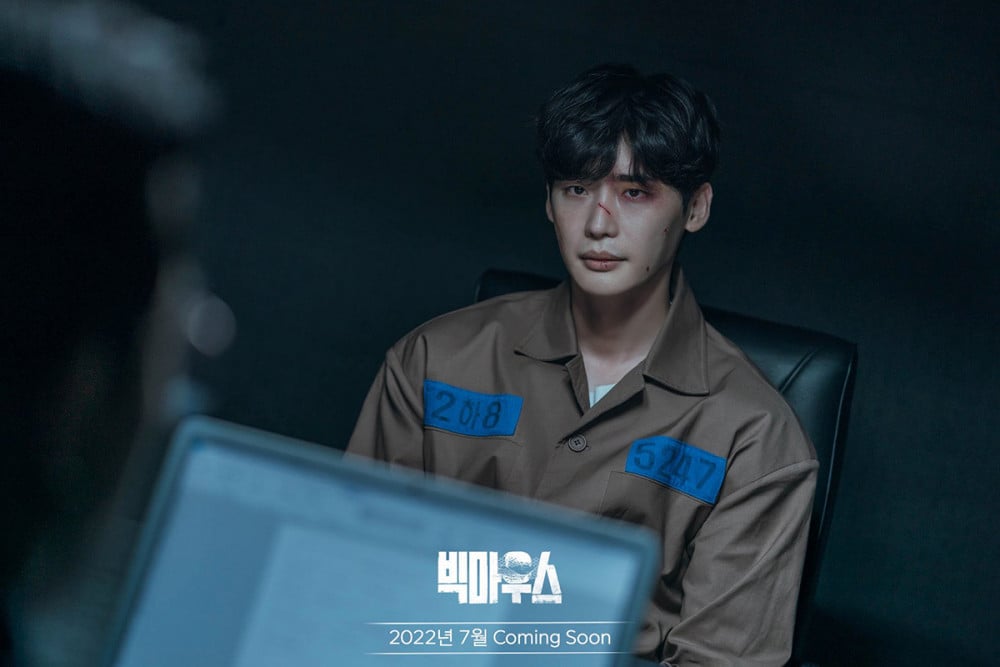 An ordinary lawyer who isn't great at his job, Lee Jong Suk is framed as a murderer overnight in his brand new tvN noir series, 'Big Mouse'.
In the drama, Lee Jong Suk takes on the role of a lawyer named Park Chang Ho, well-known in the world of law for his poor victory rate in the court room. On top of that, Park Chang Ho even has a "big mouth" - he's all talk and no action. While worrying about paying the rent for his law office, Park Chang Ho picks up a murder case which turns his life upside down.
In his first official still cuts as Park Chang Ho, Lee Jong Suk boasts a clean and sharp look as the head of his own law office, despite his shortcomings in the court room. However, in the final still cut, Chang Ho's neat and tidy suit is gone, replaced by a prisoner's suit.
Also starring YoonA, Kwak Dong Yeon, Ok Ja Yeon, and more, tvN's 'Big Mouse' is slated to premiere some time in July, after the currently airing series 'Doctor Lawyer'.