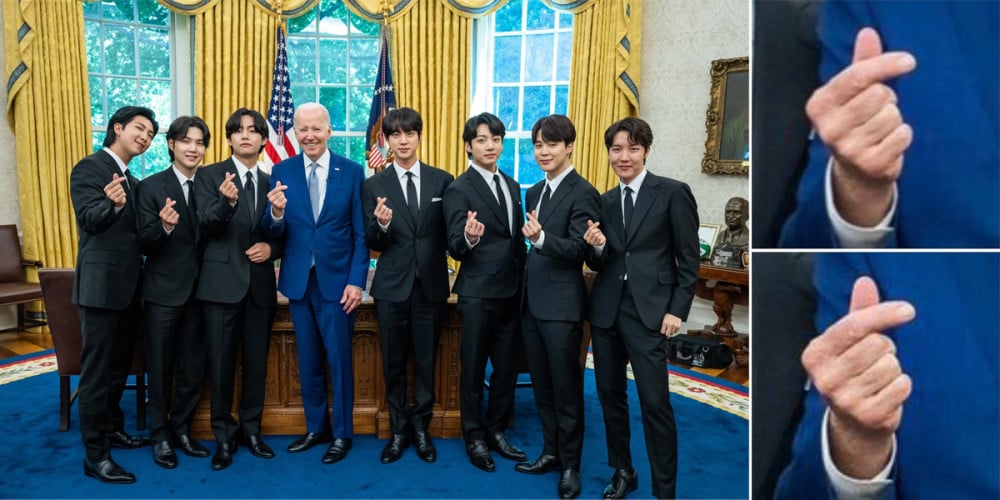 To thank the President of the United States for inviting them to the White House, BTS uploaded a sincere message, as well as an adorable photo, with Joe Biden sunbaenim inside the oval office!
In their commemorative photo with President Biden, the BTS members spread the K-Pop love by doing the "finger heart", inviting the president to try out the gesture.
And no, you're not the only one who thinks this photo looks like one of those looks-photoshopped-but-its-not photos.
K-netizens are thinking the same thing! They commented,
"This is such a clash of worlds kekekekekeke."
"This is so weird kekekekekeke."
"Is it me or is he trying to do a little wink too??"
"WTF is this kekekekkekeke."
"I can't believe this is real..."
"It looks photoshopped kekekekekeke. But it's not kekekekekeke."
"When you look at the background, BTS look like they were photoshopped in, but when you look at the people, Biden looks like he was photoshopped in kekekekekeke."
"I knew there was going to be a commemorative photo but... I didn't know it was gonna be with the finger heart pose kekekekeke."
"Okay BTS for the Nobel Peace Prize next kekekekekeke."
"It looks like they took a picture with a Biden wax figure kekekekeke."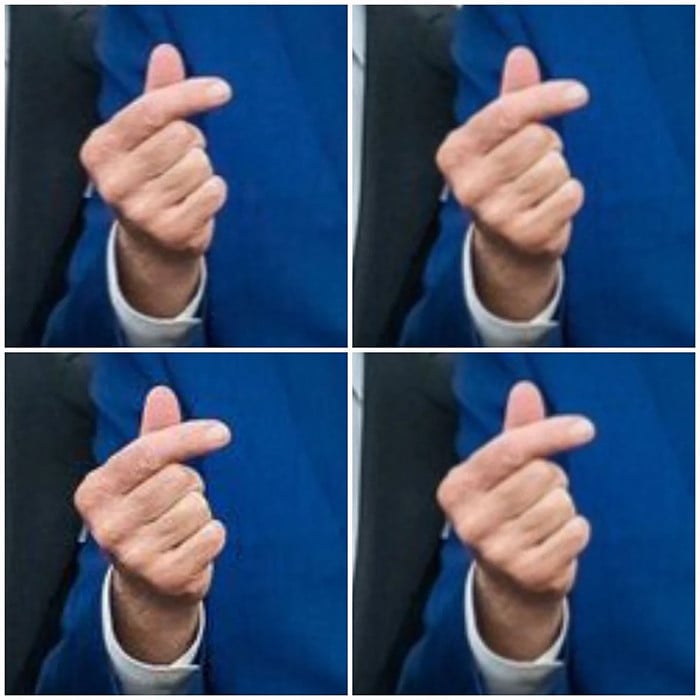 Meanwhile, the members of BTS also had a chance to sit down with the POTUS for a chat inside the White House, with the full conversation being released soon.
Catch a glimpse of it below!