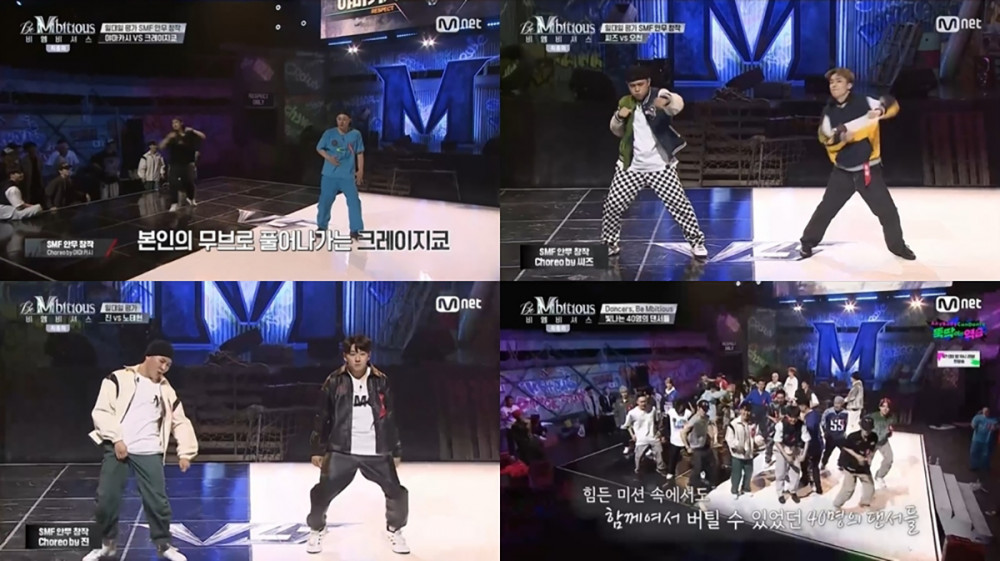 A total of 21 competitors have moved onto the viewer-voting round of Mnet's 'Be Ambitious', a dance crew selection program leading up to the premiere of 'Street Man Fighter' later this year.
On this day, each of the competitors faced off in ferocious one-on-one dance battles, with the winner being selected for viewer-voting, while the loser was eliminated.
[SPOILERS AHEAD]
First, Pentagon's Kino faced off against dancer Dahn in on-the-spot choreography and freestyle. Kino, who impressed the judges with his choreography-making skills, was selected as the "entry member" for the viewer-voting.
Next, DKB's Harry June went up against JxR's Baek Jin in a battle of idol against idol. Unfortunately, Baek Jin made a mistake as soon as the music began, while Harry June received compliments for his well-balanced performance, ultimately earning his "entry" for the viewer-voting.
Former INFINITE member Hoya, who garnered attention just by appearing on the program, went up against Zuki. Hoya then created a choreography with extreme difficulty and intensity, tiring out Zuki. Ultimately, Hoya was selected as the entry member.
Former HOTSHOT member Noh Tae Hyun was next to face off against dancer Jin and learned the choreography created by Jin. Despite a slight mistake during his performance, Noh Tae Hyun impressed by turning Jin's choreography into his own, and earned an entry for the viewer-voting as well.
In addition to the idols mentioned above, dancers such as Bae Seung Yoon, Tarzan, Obadi, Youkun, Yamakashi, Ochun, and more were selected as "entry members" for the viewer-voting round.
Now, out of the 21 chosen competitors, a total of 8 will be selected as members of the project dance crew 'Ambitious Crew', who will earn a ticket to compete as a team on Mnet's 'Street Man Fighter'. Viewers will be able to cast their votes for their favorite dancers by watching each performer's video on The Choom's official YouTube channel and "liking" the video until June 3 at 11:59 PM KST.