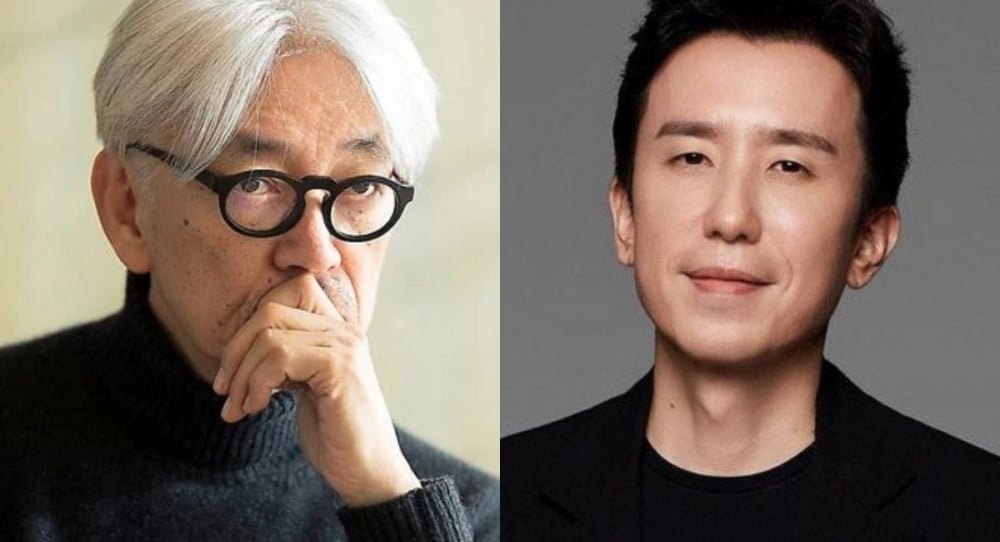 Ryuichi Sakamoto has spoken up about accusations that Yoo Hee Yeol plagiarized his song "Aqua."
On June 15 KST, the Japanese composer responded to the public apology Yoo Hee Yeol made after it was brought to his attention that his song "A Most Private Evening" sounds like it was copied from "Aqua."
"I appreciate my fans who reported the incident to me and Mr. Hee Yeol Yoo's honest intention to speak publicly about the song. The music has similarities, but I don't think it is on the level of requiring any legal actions to protect my piece 'Aqua.' I can see his great respect for my composition," he explained. "I have some pieces that have obvious strong influences from Bach and Debussey, whom I love, respect, and from whom I have learned a lot. I don't mean to put myself on the same level as Bach and Debussey, so please don't get me wrong. Every creation is influenced by existing arts (the public domain). It would be great and appreciated if you could put 5-10% of your originality into it. That is my long-time opinion. I am still trying my best to raise my originality percentage on every music I create, which is challenging. But that makes the art beautiful, I think. I thank Mr. Hee Yeol Yoo and my fans' generous support. Good luck with Mr. Hee Yeol Yoo's new album. I wish him the best."
Meanwhile, Antenna has yet to provide an update in regard to the release of 'Yoo Hee Yeol's Life Music LP,' which was postponed when news of the plagiarism issue first hit.