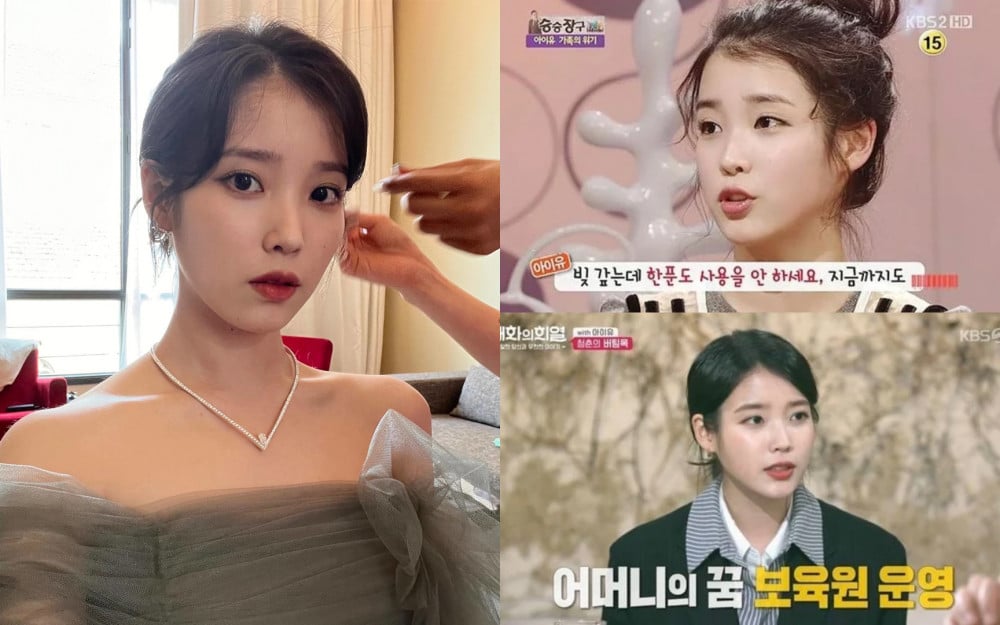 IU's parents are garnering attention for their values and ideas about finance.
One netizen created a post titled, "IU's mother's mindset that is unexpected," recently in an online community. The post included captured photos of shows when IU mentioned her parents and shared about their financial values.
In one photo, IU is seen sharing the stories in which her family was in financial difficulty before her debut. She explained, "My mother doesn't use even a cent of the money I earned to repay back the debt. Even now, she doesn't."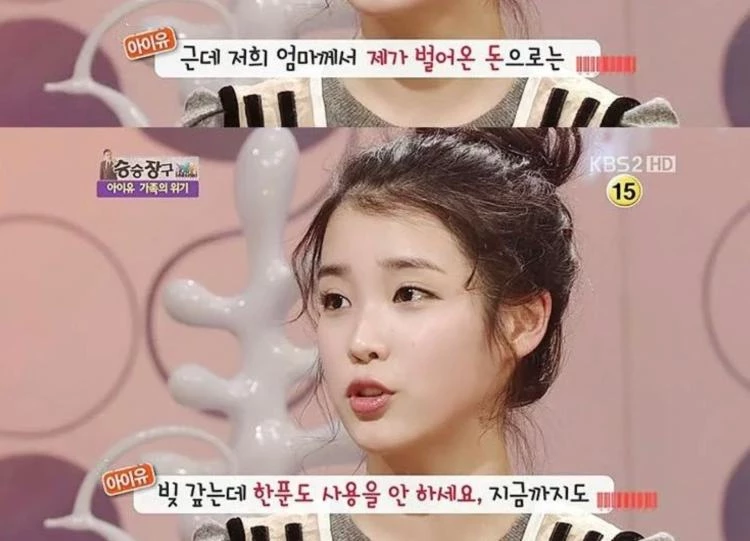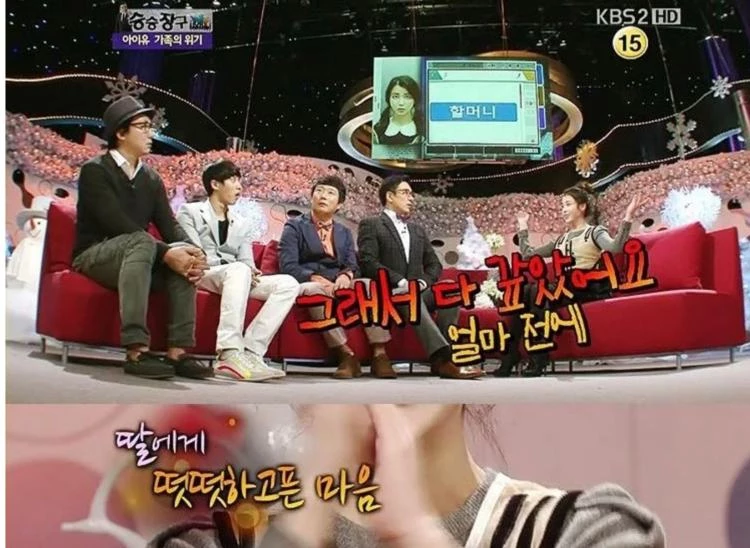 IU, at the time, further explained that her parents repaid back all the debt with the money they had earned and didn't use the money that IU earned.
Additionally, IU also shared why she began donating money and explained that her mother had influenced her since she was young because her mother's dream is to run an orphanage.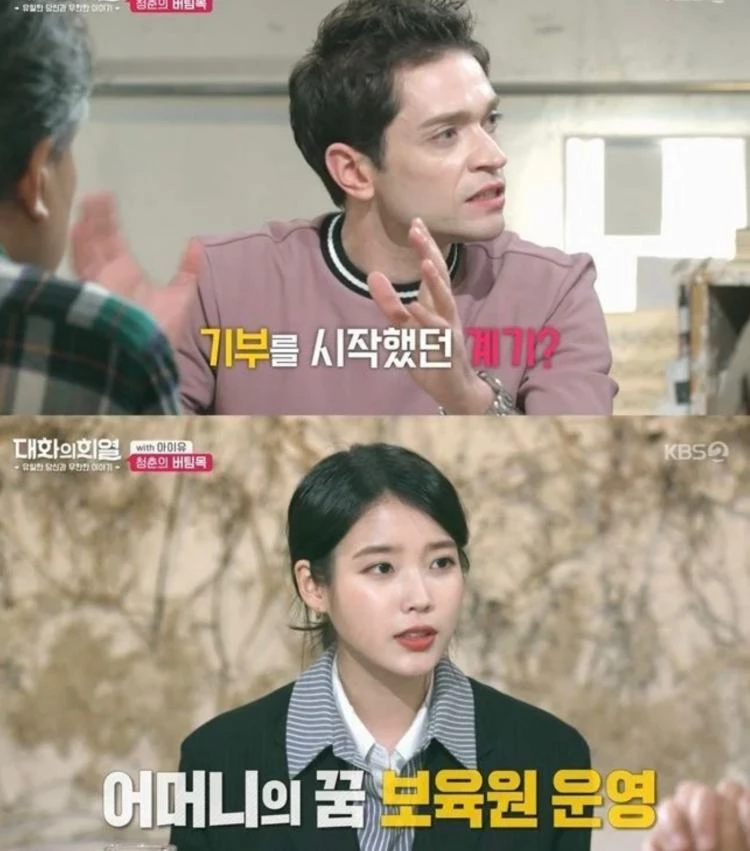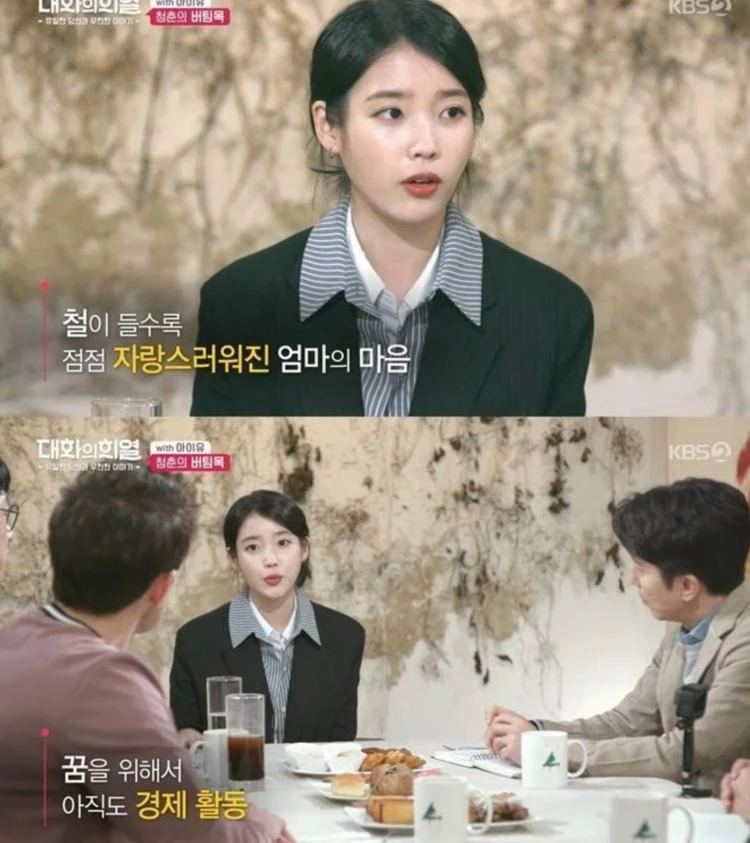 IU explained, "My mother's dream is to run an orphanage so she's still earning money. My mother's principle is 'not to touch my daughter's money.' She started from a small booth in Namdaemoon and now has a small business. I wish she can give me the chance to show my filial piety but she gives me no chance. But I become more proud of my mother the older I get."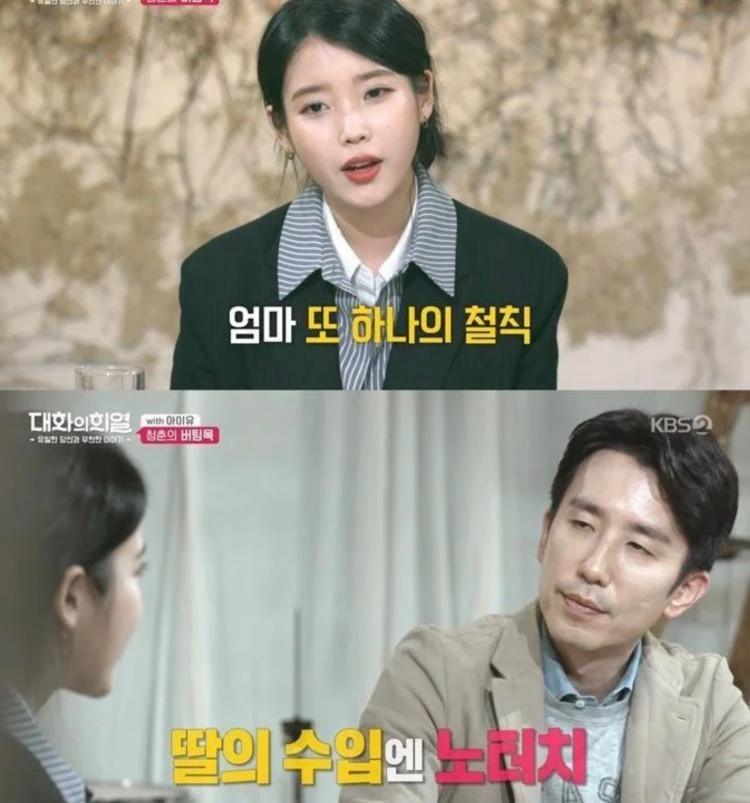 In the online post, photos of gifts that IU's parents gave to the staff members and fans were also included. IU's parents prepared boxes of rice cakes for staff members of 'My Mister' and 'Hotel De Luna.' Additionally, IU's mother was renowned for preparing seat cushions for IU's fans during one of her concerts because IU's mother was worried the fans had to sit in uncomfortable seats.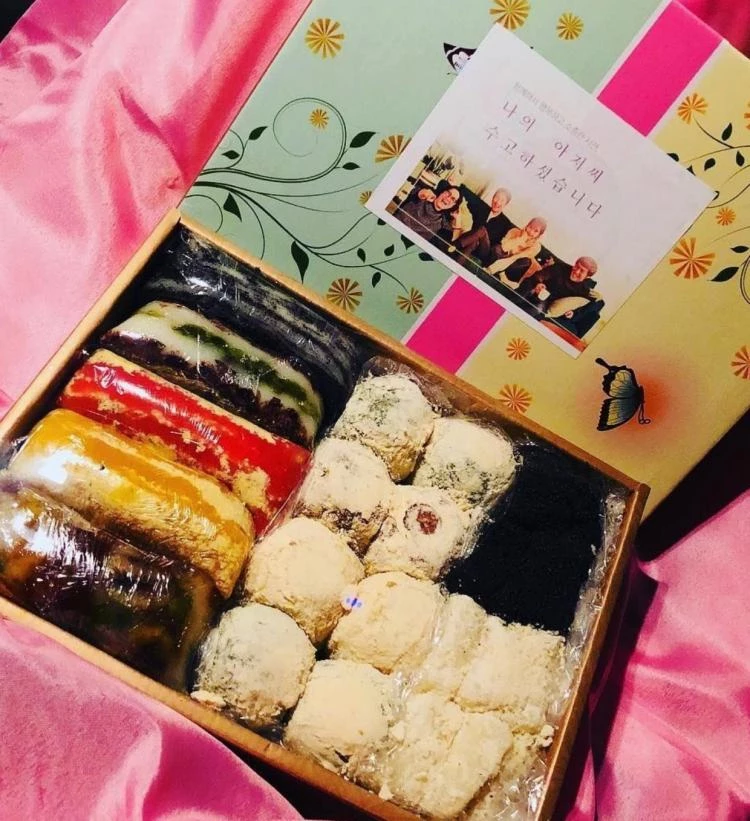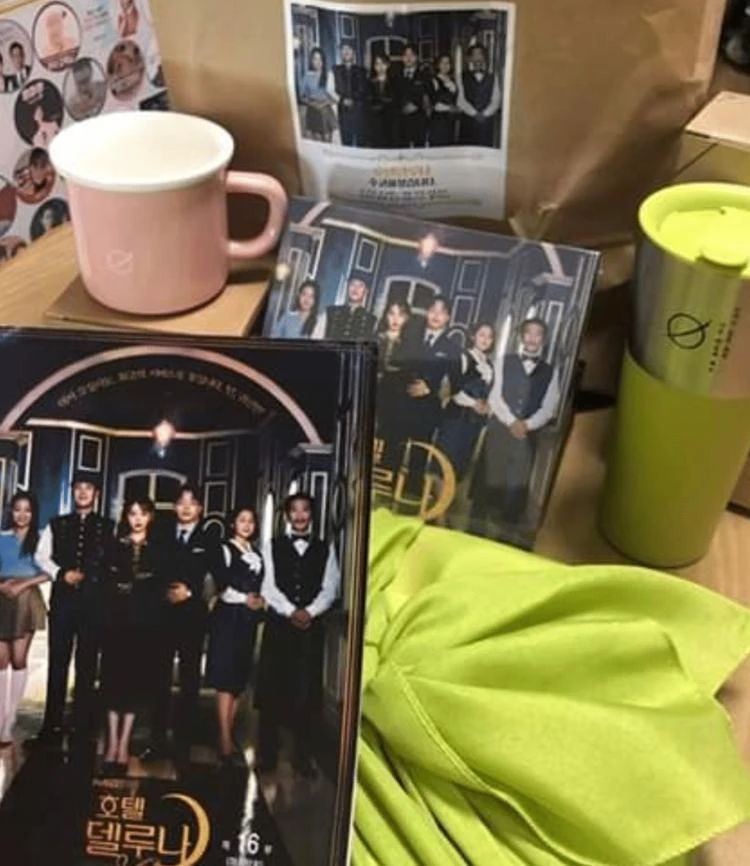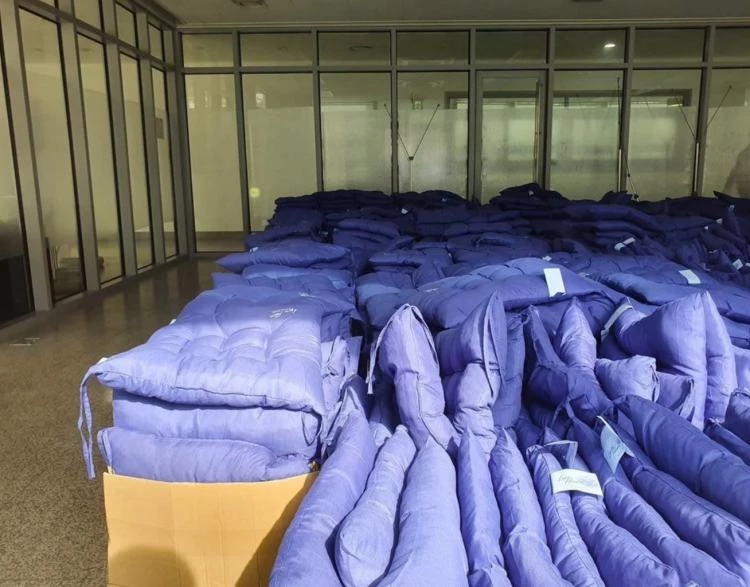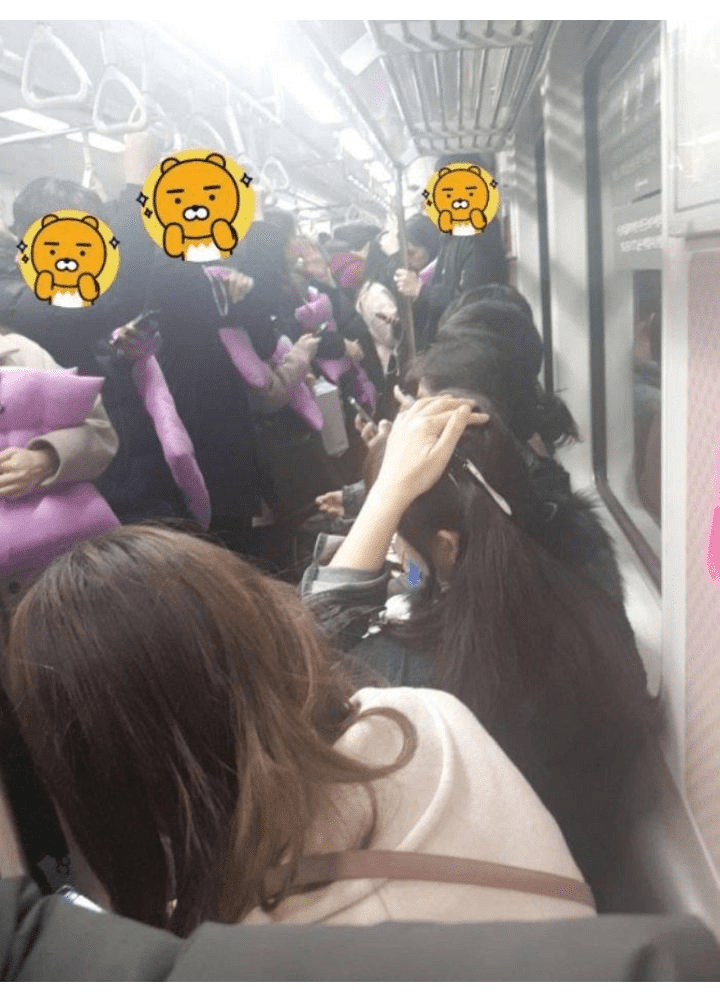 Netizens commented, "The IU cushion incident is so famous, her mom prepared individual cushions for the fans for the concert," "Fans were able to take the cushion home," "IU has such wonderful parents," "They're really cool," "IU must get her good personality from her parents," "They have really cool mindset," "Wow, they're super cool," "This is random but it's so cute to see all these fans carrying those cushions on the subway lol," and "IU must have received a lot of influence from awesome parents."