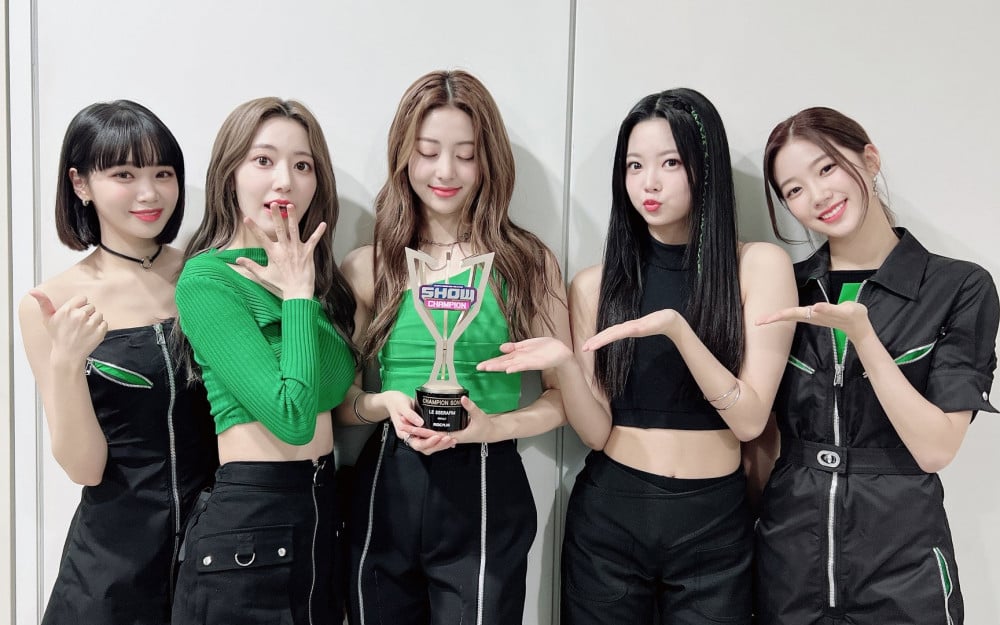 LE SSERAFIM continues to take home trophies for music show wins as they took their 4th overall win through this week's 'Show Champion.'

On June 1, MBC M's 'Show Champion' announced this week's music show win to be LE SSERAFIM's "Fearless." The announcement was made through the official Show Champion social media as well as on broadcast.
LE SSERAFIM was up against Kang Daniel, Davichi, Seventeen, and ONEUS and beat out all the artists and took home the win. The girls looked surprised and thanked their fans, who came to cheer for them. Additionally, LE SSERAFIM expressed their thanks to the staff members and shared how meaningful this win was since it was the first day of June.
With this latest music show win, LE SSERAFIM was able to take home four total wins. Congrats to LE SSERAFIM!