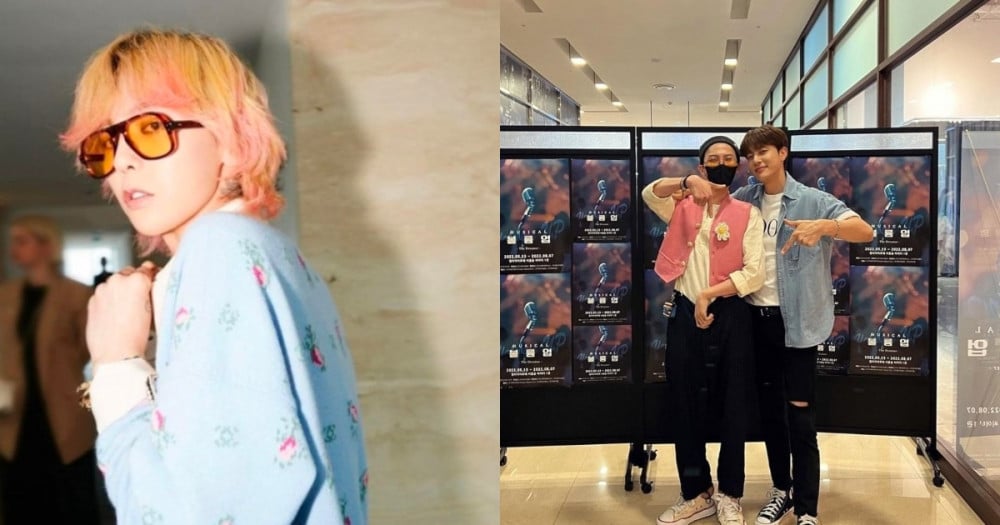 Big Bang's G-Dragon showed off his friendship with former labelmate Se7en.

On June 8, G-Dragon took to his personal Instagram and shared a video clip from Se7en's performance in the musical 'Volume Up', as well as a group photo. In the video clip, Se7en was seen passionately performing on stage, full of energy. In the photo, G-Dragon and Se7en were seen posing affectionately with other acquaintances.

Se7en and G-Dragon are both former labelmates from YG Entertainment, and the Big Bang members are known to have stood on stage as back dancers for Se7en before their debut. After leaving YG Entertainment, Se7en continues to be close with the Big Bang and 2NE1 members, drawing attention.