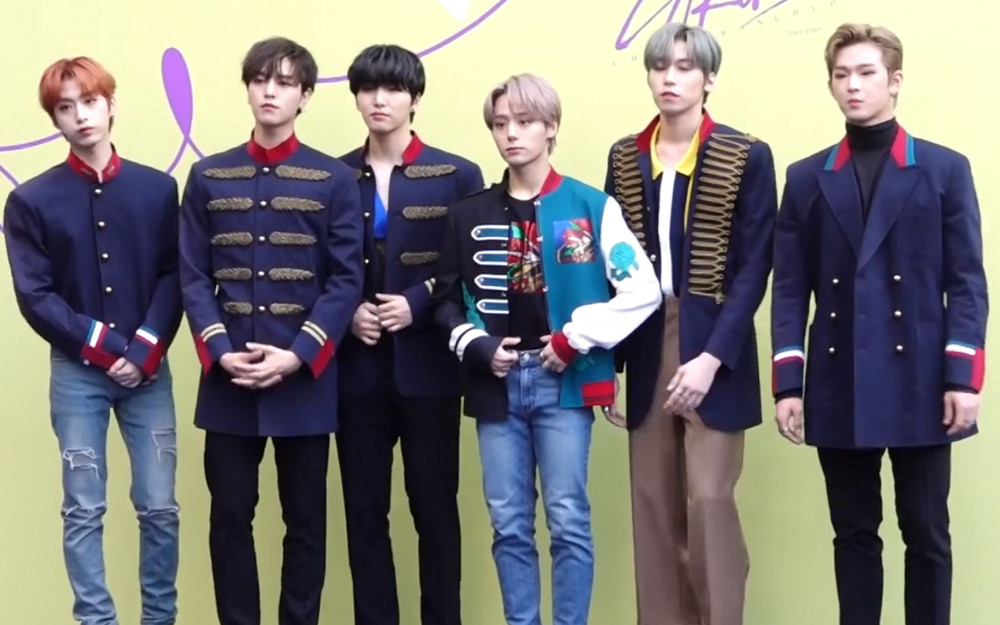 ONEUS made a comeback last month with their 7th mini-album, 'Trickster,' which was released on May 17.
After making a comeback, ONEUS is busy promoting their new album and has been participating in various schedules. The boy group continues their promotions with their latest album and announced the fan sign event that will be held on June 19 starting at 4 PM KST. On this day, the boys will meet with fans in four different fan sign events on the same day.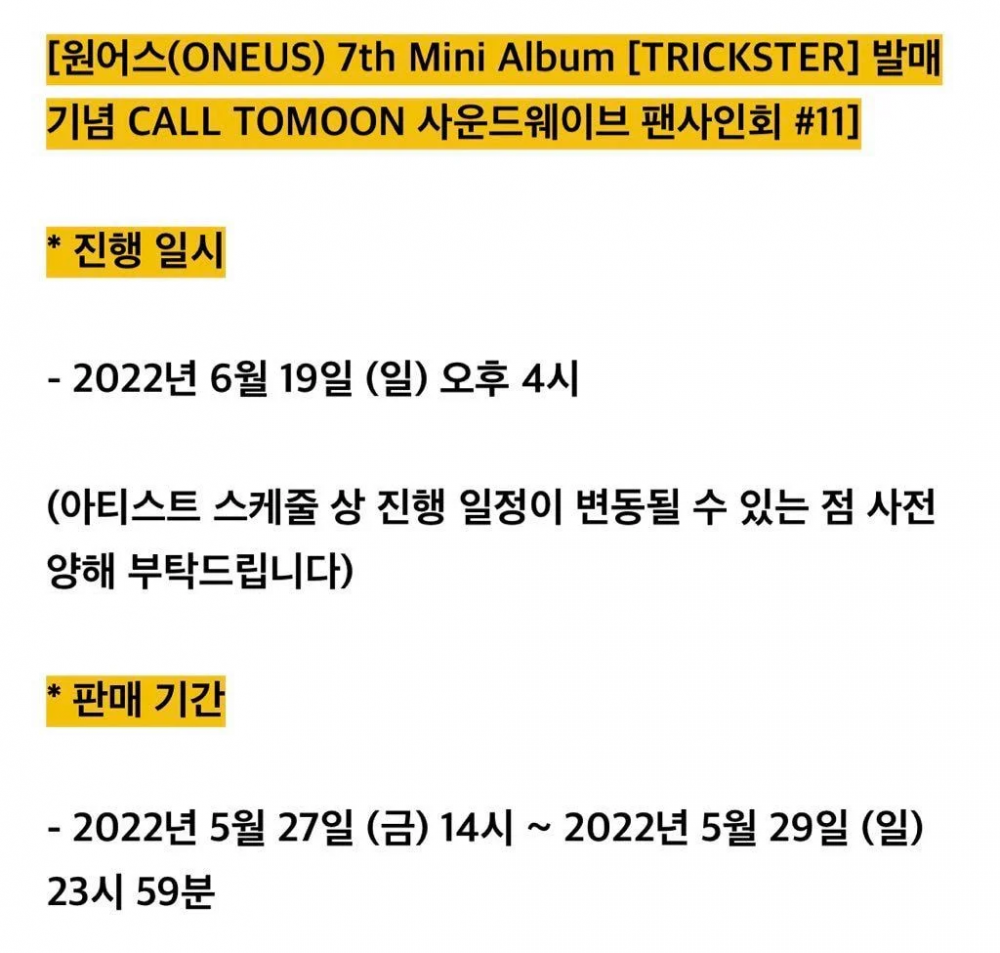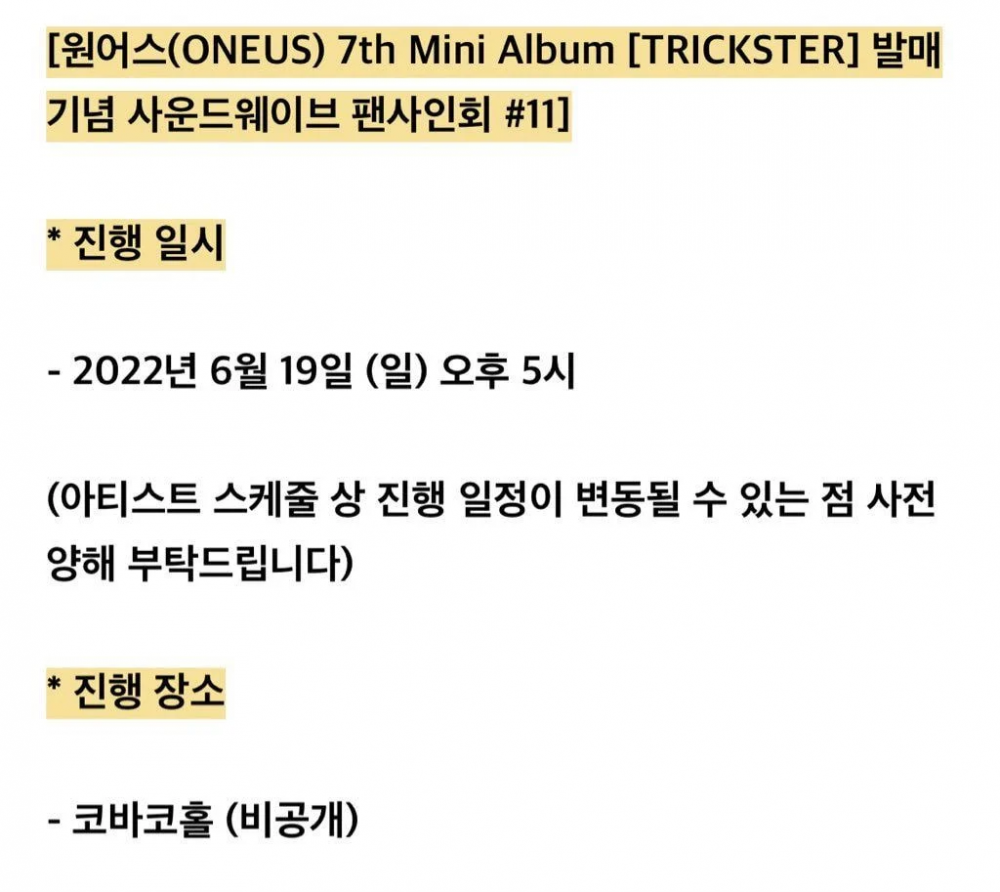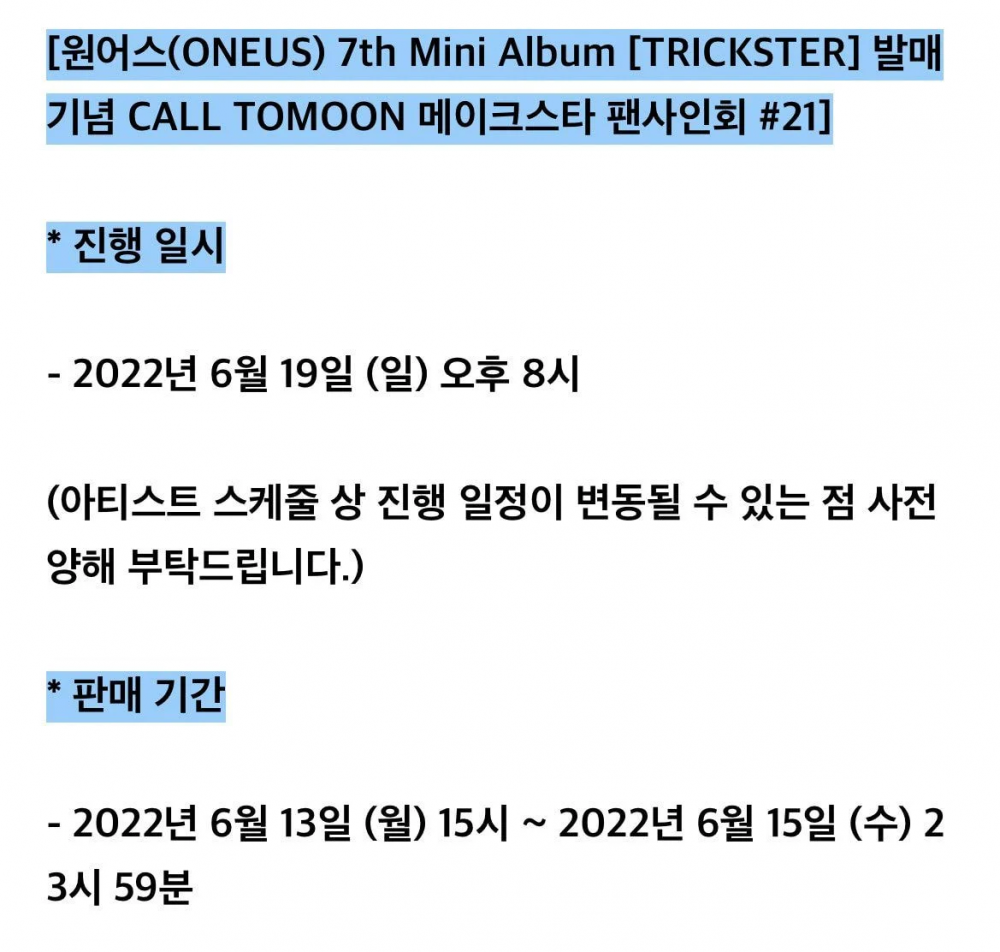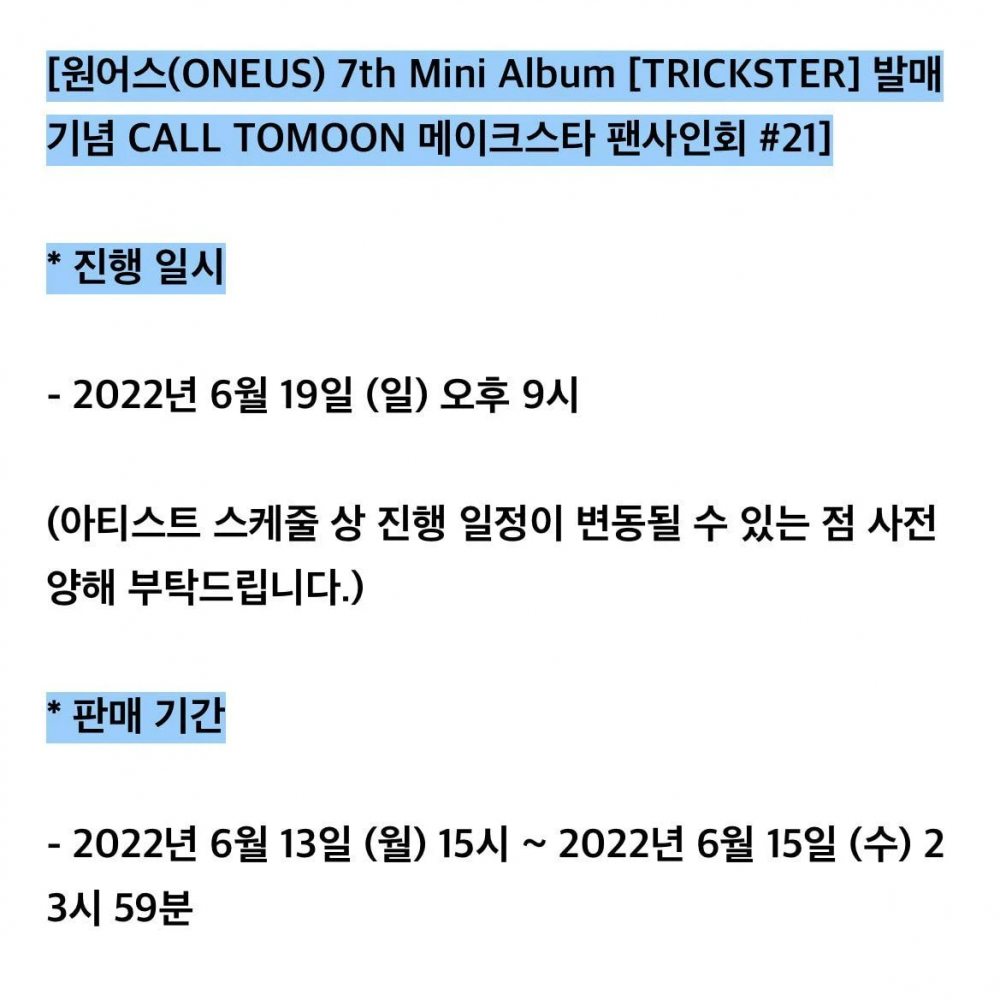 The fan sign event will be at 4 PM, 5 PM, 8 PM, and 9 PM, all on June 19. Although this is good news for fans since they can meet with their favorite group more often and more fans have a chance to see ONEUS, many of them are worried for the group's health as they are going through so many of these fan-sign events all in one day. Many fans are concerned that the boys would grow tired and expressed that they wished that RBW Entertainment would schedule the events on different days.
Additionally, fans criticize the staff members at these fan sign events are sometimes extremely rude to the fans. ONEUS fans who attended previous fan events posted videos of these disrespectful behaviors where staff members would cut off fans from talking with the members.
One ONEUS member was trying to write something on the fan's album, but the staff member took away the album before the member could write anything. In another instance, the staff member would tap the member to stop talking to the fan and took away the album as well, and the member allegedly kept apologizing to the fan for being unable to talk much further.
Netizens commented, "Their agency is crazy," "This is too much," "The fans paid to be at the fan sign event, and the staff being like that is so rude," "If they're going to rush the members and the fans like that, they should just schedule the fan sign event on different days," "I feel so bad for ONEUS fans being treated like that," "That entertainment company is trash," "Both the fans and members are suffering," "I really feel bad for the members," "It's so trashy of them to treat the members like that in front of the fans," and "I feel so bad for both the fans and members. They're both suffering in the fan sign event and can't enjoy it properly."