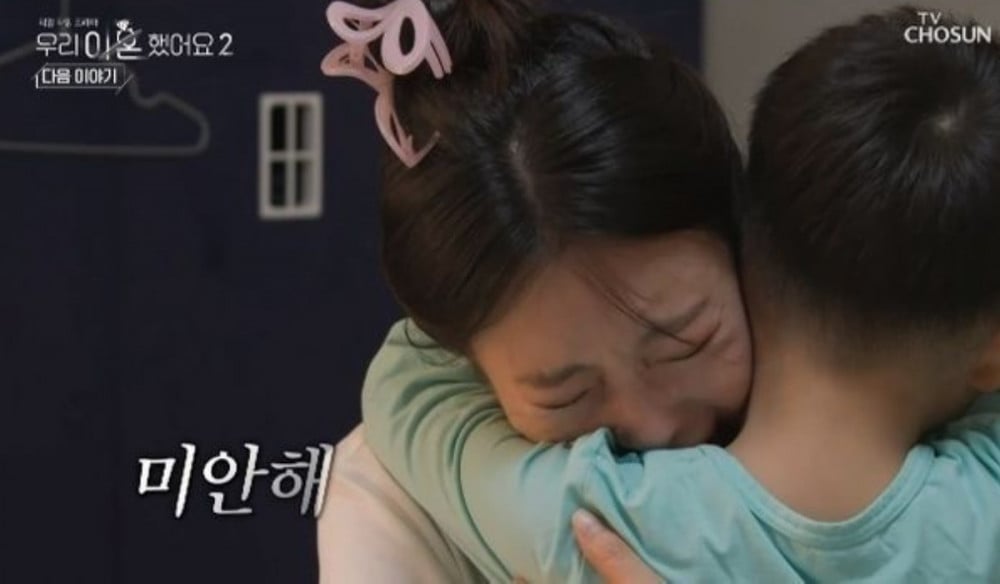 Eli's ex-wife Ji Yeon Soo shed tears hugging her son after Eli decided to leave.

In the preview clip after the latest episode of TV CHOSUN's original entertainment show, 'We Got Divorced 2,' Eli was seen leaving Ji Yeon Soo's place. Their son Minsoo was seen sharing the last goodbye hugging his dad, Eli, "Please keep our memories".
Ji Yeon Soo was seen shedding tears after Eli left and Minsoo comforted his distressed mom. Ji Yeon Soo kept apologizing to her son while shedding tears. Previously, Minsoo continued expressing his wish saying he wants to live with both of his parents. So Ji Yeon Soo tried persuading Eli to live together for Minsoo's sake over the previous episodes but Eli has finally decided to leave saying it's better for Minsoo if he leaves.
Ji Yeon Soo asked Eli "Then why did you tell me you loved me and I looked beautiful." Eli replied, "I love you as Minsoo's mother. I don't love you like I used to."