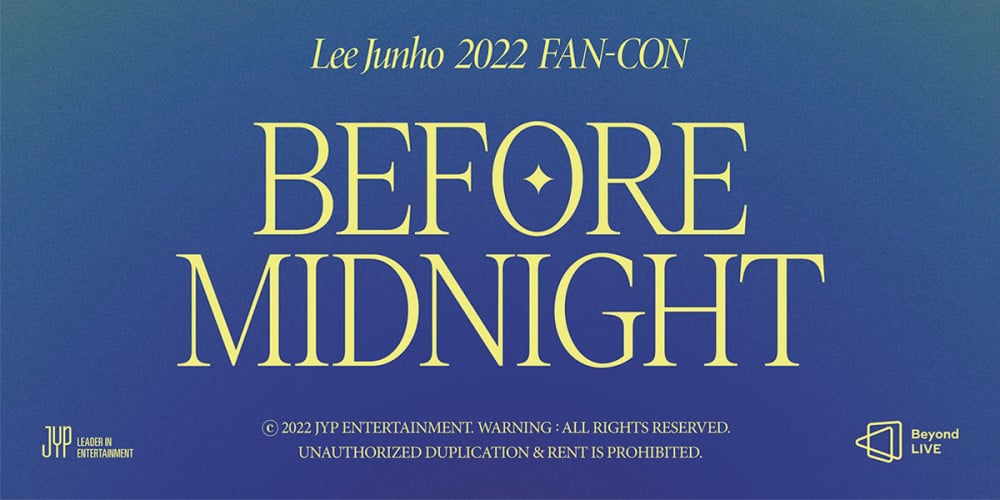 2PM's Junho will be holding a solo fan-con in Korea, Japan, and online.
On June 30, Junho announced the dates and venues for his 2022 solo fan-con, 'Before Midnight'. First, the event kicks off in Korea from August 12-14 at the SK Olympic Handball Gymnasium in Seoul. The show on Sunday, August 14, will also be available as an online option for global fans, streaming via Beyond LIVE.
Next, Junho plans on visiting Tokyo, Japan from August 20-12 at the Nippon Budokan. This will mark Junho's first solo concert at Nippon Budokan since 'Junho The Best', held in December of 2018.

Will you be tuning into Junho's upcoming fan-con, Before Midnight'?