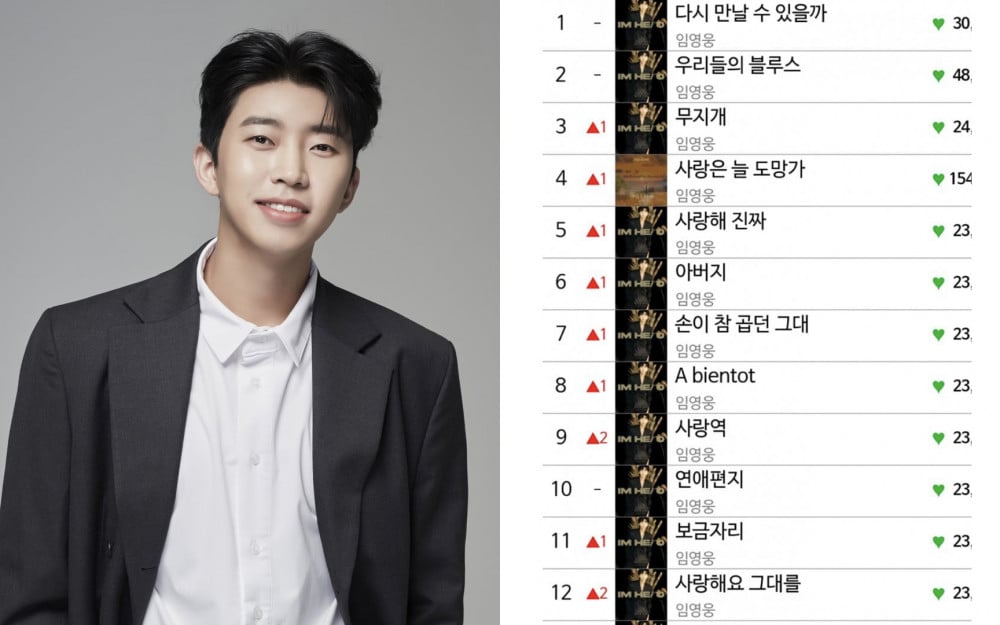 Lim Young Woong truly fixed himself as the top trot singer in South Korea. He has gained immense popularity as he has topped Melon music charts with his new album.
The trot genre is rarely seen in the music charts as there aren't many younger generation fans who would stream the trot music. However, Lim Young Woong has gained a number of fans, not only in the older generations but also, the younger generation listeners who have access to the streaming platforms such as Melon music charts.
On May 2, Lim Young Woong's songs filled the charts on Melon music as fans streamed his songs as soon as he released his album 'IM HERO' on that day.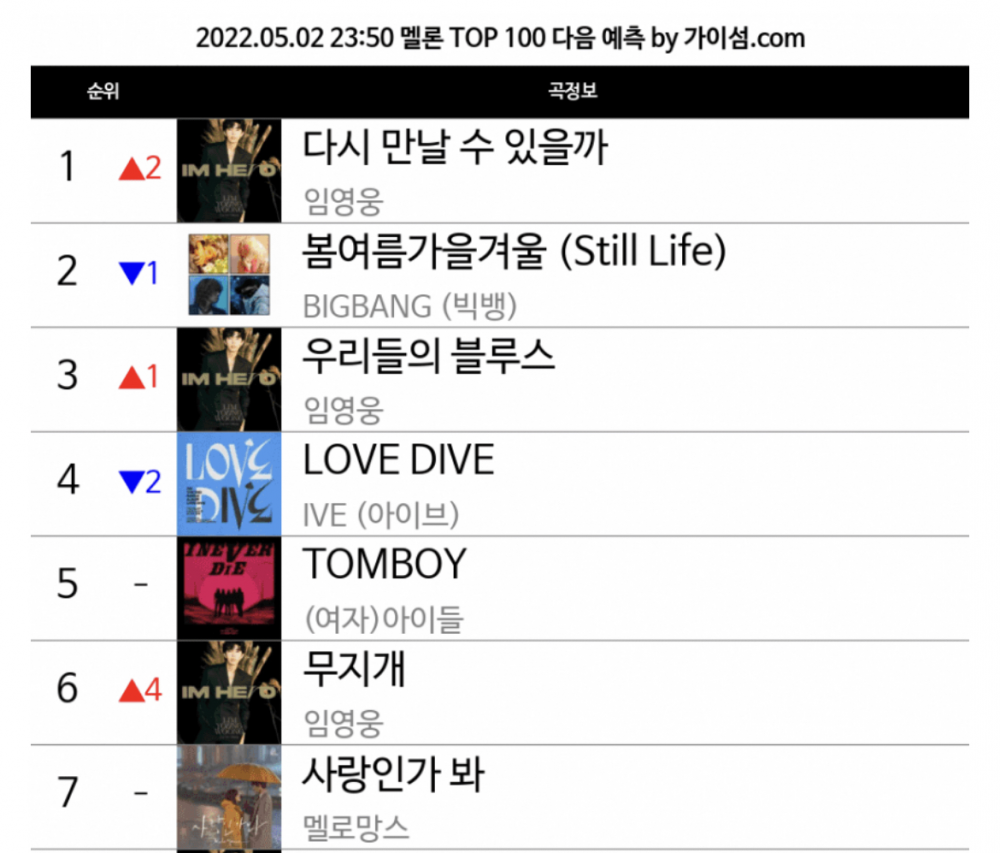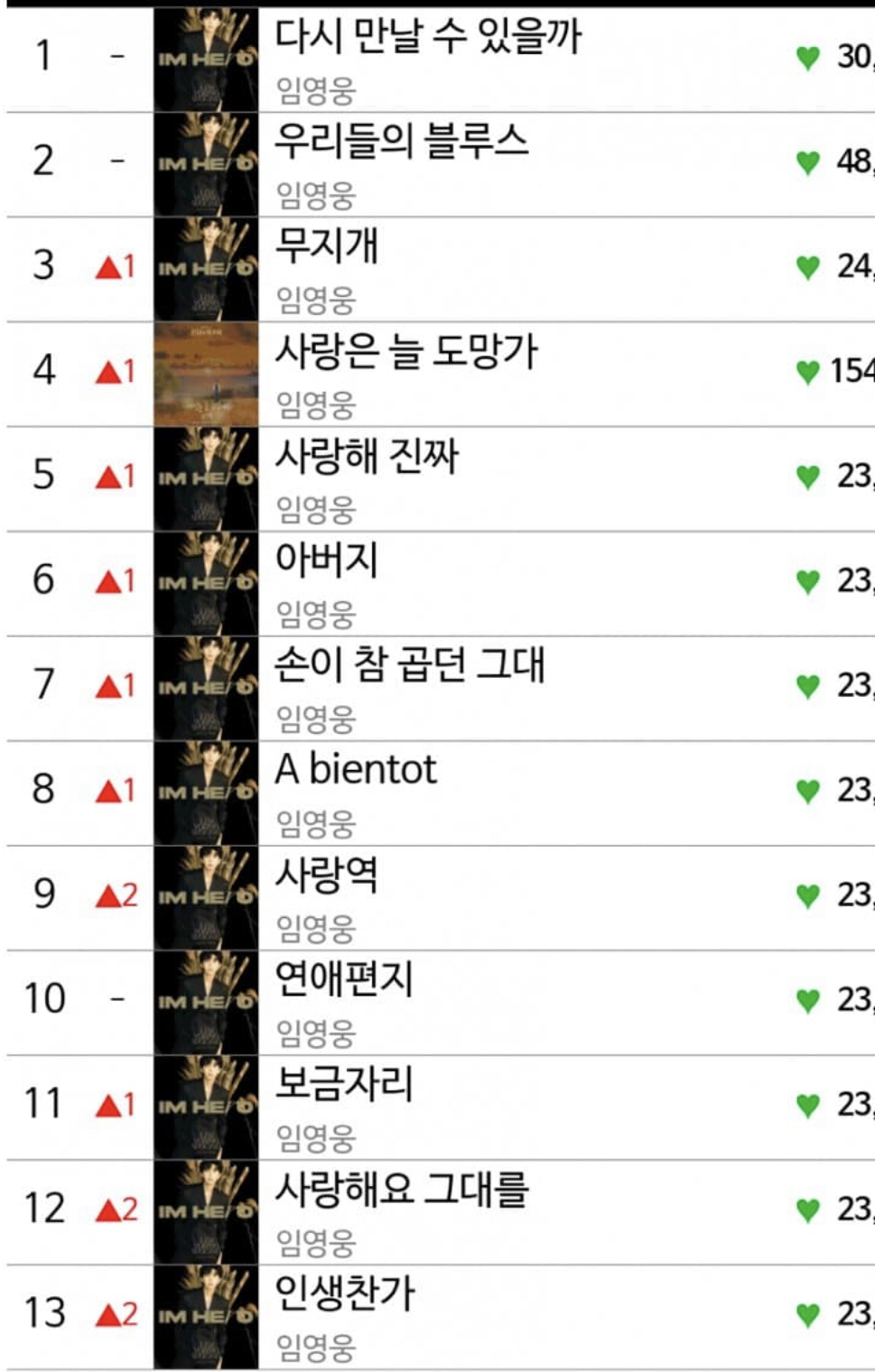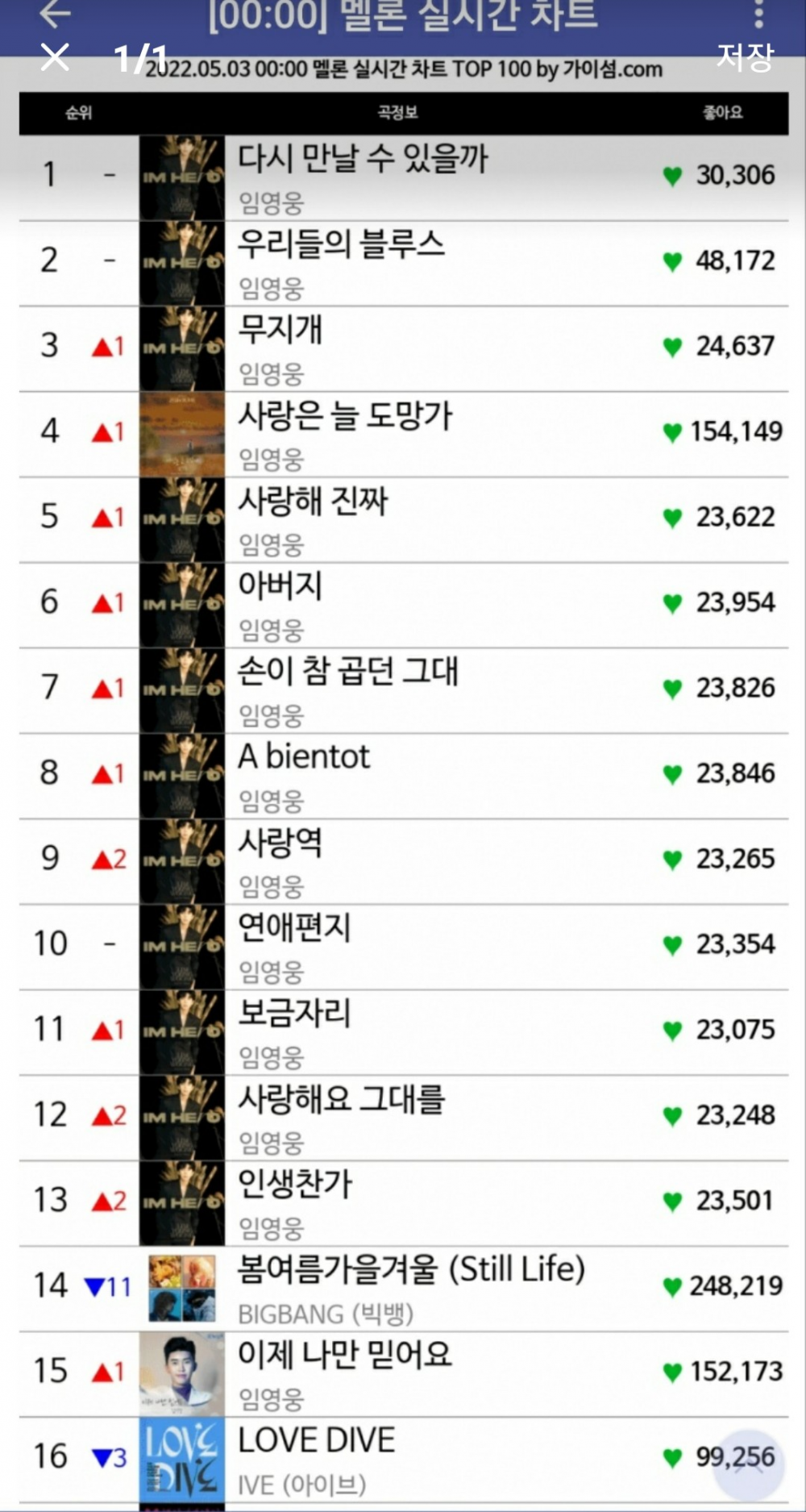 Some predicted that Lim Young Woong's title track would rank 1, followed by Big Bang's song "Still Life," with a few other tracks from the trot singer's new album. However, on this day, all of Lim Young Woong's songs from his new album made it to the Melon chart.
Netizens were astonished by Lim Young Woong's popularity as he made the Melon Music chart as a trot singer. Netizens commented, "His fans are streaming his songs constantly," "Melon Chart bases the ranking on the number of streams so his fans are having all his songs stream at certain times," "These older fans are amazing, lol, they're doing what idol fans do for their artist, lol," and "Wow, Lim Young Woong is really on top."