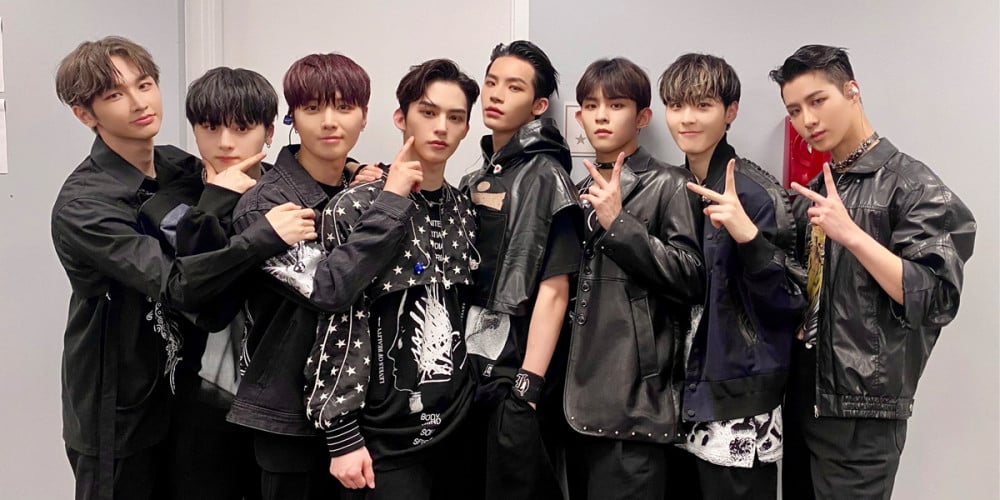 On May 24, Wake One Entertainment released an official statement regarding boy group TO1's activities via the group's official fan cafe.
The agency stated,
"Hello, this is Wake One Entertainment.
First, we would like to thank the fans who gave TO1 their cheers and support during the 'KCON 2022 Premiere'.
This announcement is to notify you that as of today, TO1 will be taking some time for reorganization.
During this time, activities including schedules, fan cafe activities, SNS activities such as Twitter and Bubble, etc will be halted temporarily.
This time will be dedicated for recharging while the TO1 members prepare to show you a new side with their next album, so we ask fans for your understanding.
However, member Jaeyoon will continue his activities as the MC of Arirang TV's 'After School Club' every Tuesdays, as normal.
TO1 will greet you with a more mature image once again. Thank you."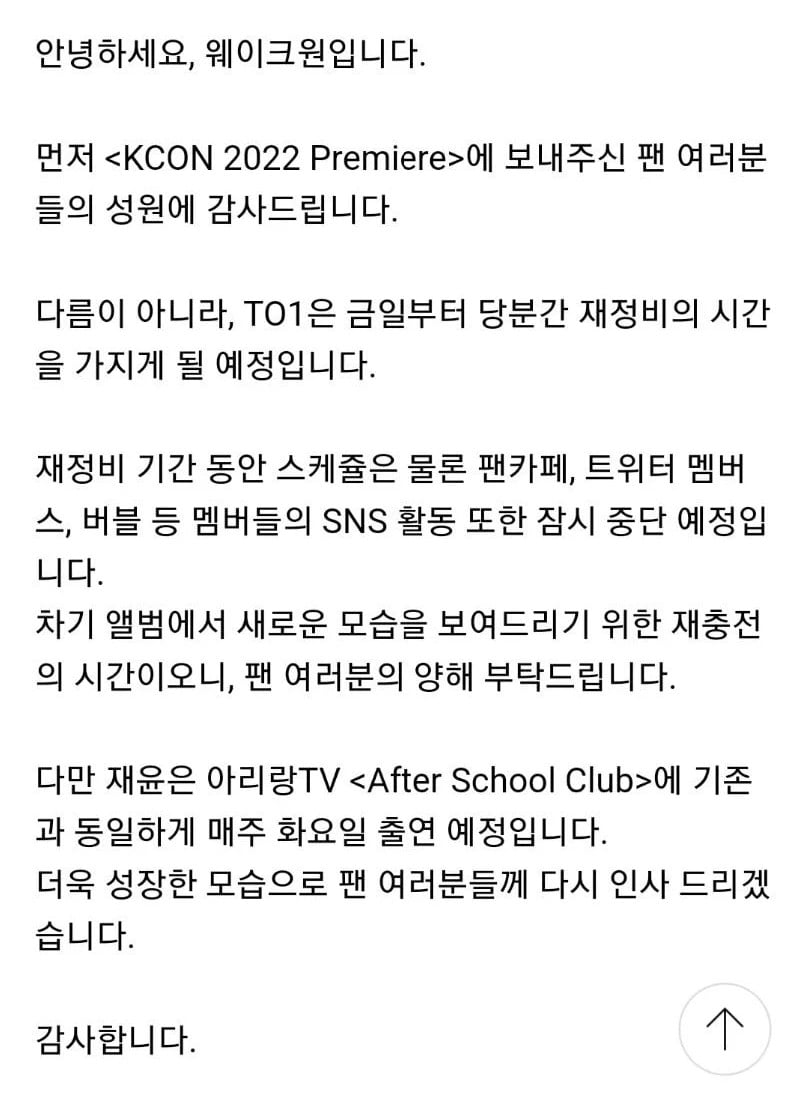 For many, this will not mark the first time that TO1 announced a temporary hiatus for the purpose of "reorganization". Previously, TO1 (formerly known as TOO) had a brief hiatus from 2021-2022, during which the group's management rights were transferred to Wake One Entertainment, and the group underwent restructuring from TOO to TO1.
Then, earlier this year in April, Wake One Entertainment announced that member Chihoon has left the group and terminated his exclusive contract with the agency. As of May 25 KST, TO1's last comeback album release was approximately 7 months ago with their 2nd mini album, 'RE:ALIZE'.

Now, Wake One Entertainment's sudden announcement has led to numerous speculations on various online communities. Some are commenting,
"Are they going to switch out or change members?"
"Are they going to debut again as TO2...?"
"There's definitely more to that statement than they let on... if it was just a 'vacation' for the members, they would have no problem disclosing that it was a 'vacation period' and how long it was going to last."
"Based on the seriousness of that statement, it seems likely that there is going to be some serious changes."
"What about Woonggi???"
Others have also raised speculations that the members of TO1 may be competing on the upcoming Mnet survival program 'BOYS PLANET' soon. Some comments said,
"Please do not send our boys on that 'Boys Planet' show."
"This basically means that TO1's activities are over. If they go on 'Boys Planet' and some of the members make it into the debuting team, then they won't be able to promote as TO1 anymore."
"You really can't rule out CJ sending out idols from its past survival programs on new survival programs... it's happened too many times before."
"They're gonna be on 'Boys Planet'."
"Cutting off all SNS channels?? That is too suspicious."
"If they really go on 'Boys Planet' I am going to flip."
Meanwhile, the members of TO1 debuted through the Mnet boy group survival program 'World Klass' in 2019.