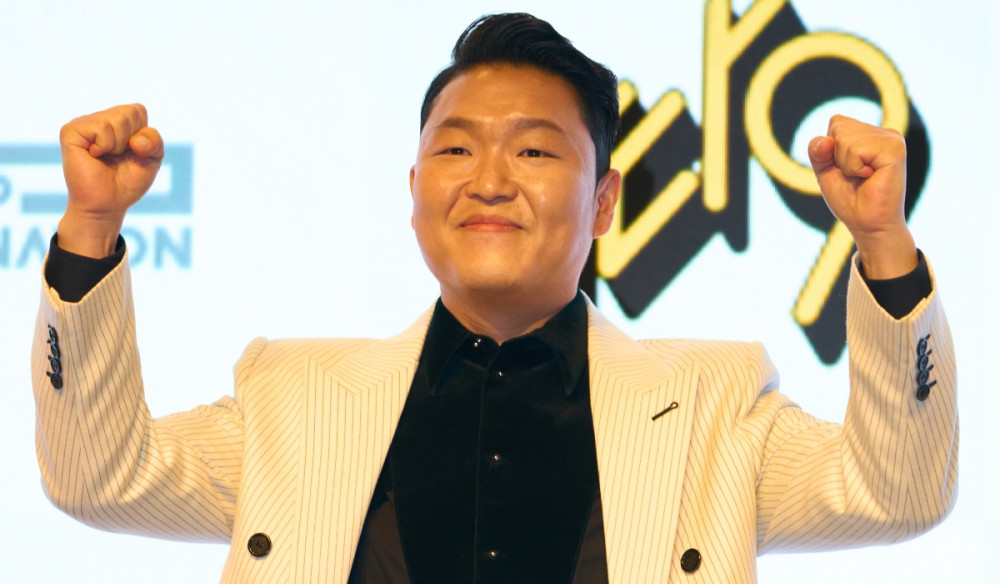 Psy is planning to use his position as one of the most recognized names in K-Pop to further the Korean music scene's global appeal.

On April 29 KST, the hitmaker released his 9th full-length album 'Psy 9th,' including the title song "That That." On that same day, he held a press conference in Seoul to give reporters their first listen to some tracks on the album and also field their questions about his music and recent activities.
During the event, Psy brought up the importance of YouTube in spreading K-Pop globally, stopping to admit that while he has roughly 15.8 million YouTube followers on his official account, he has been "using it foolishly" by only uploading one music video on it in the past five years.

He then shared an idea he has for later YouTube content, putting to use the large amount of attention his account has received from international K-Pop fans to expose them to great music outside of the idol market.
"The word 'K-Pop' is a word that has become popular overseas as well. Although my dynamic idol juniors are extremely active, I want to let overseas fans know that K-Pop is not just about boy and girl groups, so I'm planning YouTube content where senior and younger artists collaborate," he explained. "I think this is my job as 'the back of [Korea's] music industry.' I want to repay the love I received from the public over the past 22 years by planning a program that introduces very diverse and good musicians [to viewers around the world], not just K-Pop, Korean pop, or idols."

He also opened up about his tendency to reference older songs on his albums. His album's B-side track with Heize, for example, samples the hook of Korean indie rock outfit Crying Nut's 2006 single "Oh! What a Shiny Night," while his new song with MAMAMOO's Hwa Sa is a remake of Jermaine Jackson and Pia Zadora's 1984 duet "When the Rain Begins to Fall."
"I perform a lot more remakes during my concerts. Back when I was in my twenties and even now in my forties, my audience is mostly twentysomethings," he began. "Even though a song might be an old hit that was influential to my childhood years, there are many songs that the audience doesn't know, so there are many times I perform these songs just to let them know about them."

Meanwhile, Psy's new single "That That," produced by and featuring BTS's SUGA, was released on April 9. The music video for the single can be watched here.