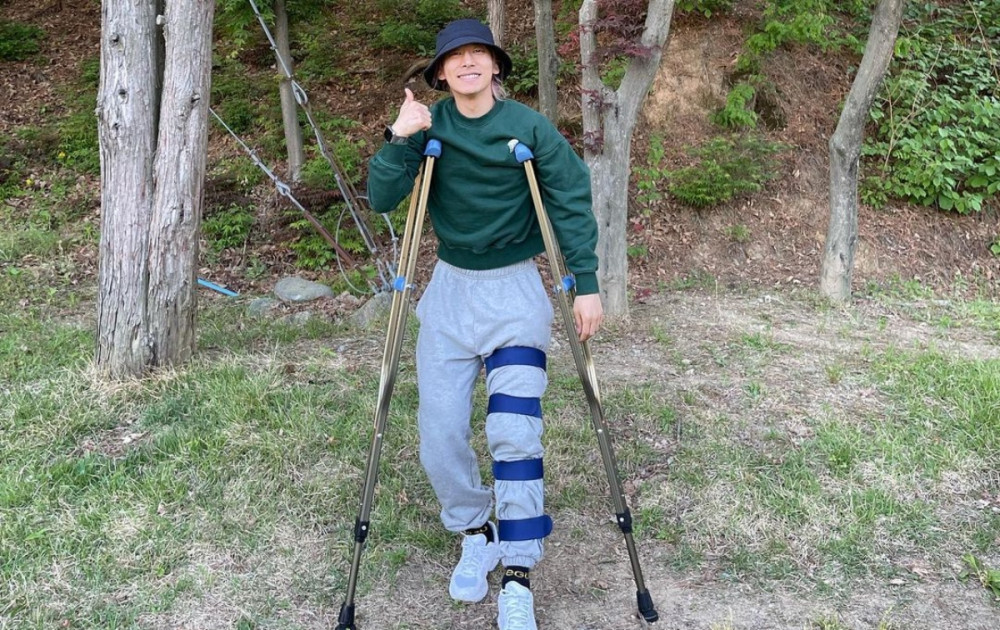 Olympic short track speed skater Kwak Yoon Gy sent a warm message to his fans, following his injury.

On May 6, speed skater Kwak Yoon Gy took to his personal Instagram and posted a photo of himself in crutches and a big smile. Further, he wrote a warm message to his fans to reassure them following his severe injury where he ruptured his thigh muscle.
Below is Kwak Yoon Gy's message:
"Hello🤩
Today, I greet you as short track speed skater Kwang Yoon Gy!
I thought the beginning and end were the most important things in everything, but it's unfortunate that the end of the [sports] season ended with an injury. Also, I feel really sorry that I couldn't show you a proper appearance as an athlete and made you worry with an injury🥺
Because it's an injury at a late age, it won't be easy to recover, but is there anything that is impossible in the world when I am with you guys?
It won't be an easy route, but whatever it is, I will become a Yoon Gy who will not give up and not be afraid of challenges.
Shall we do it together again?"