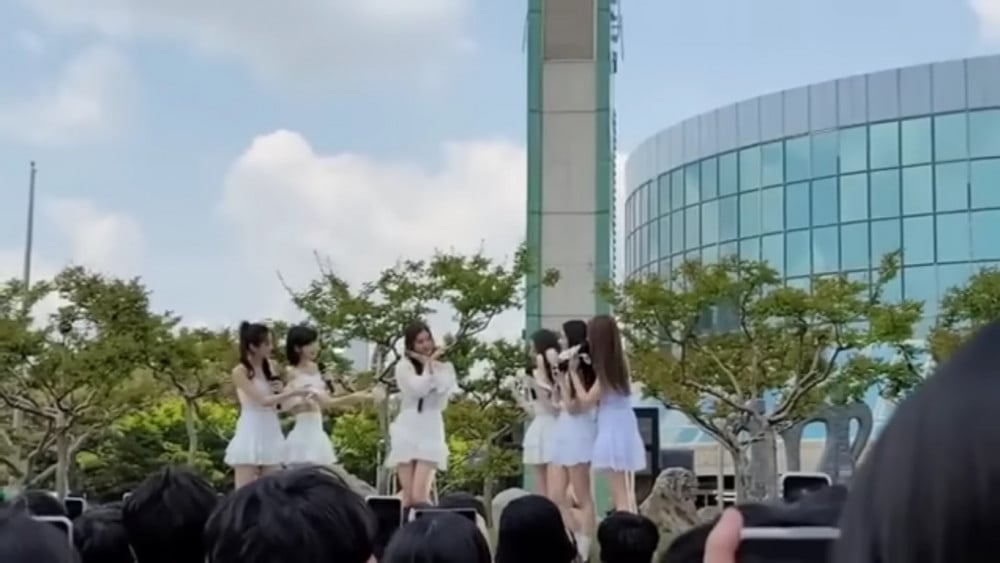 Netizens are responding to LE SSERAFIM fans' in-person reactions to Kim Garam.
On an online community forum, a netizen shared how LE SSERAFIM fans cheered for the members at an in-person mini fan meeting outdoors. When the members took turns posing in the middle, the crowd cheered for the group except for when Kim Garam took center stage.
As seen in the clip below, the crowd remains practically silent as Kim Garam poses for the fans. When it becomes Kim Chae Won's turn, fans start cheering again, asking for different poses and greeting the member.
In the comments section, netizens wrote:
"Fans are so f****** smart lol they need to express themselves like this at least"
"It's a wonder why they are not removing her from the group when she has no fans to this extent"

"Wow but I thought there would be at least one person shouting the words asking her to leave the group"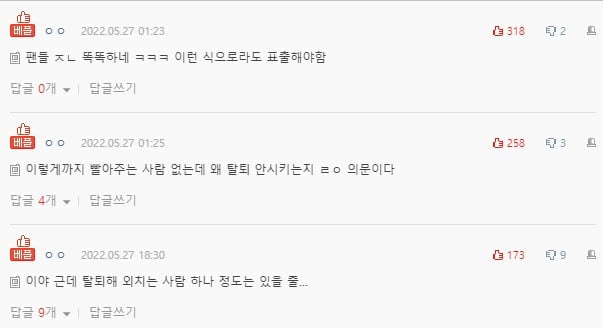 On YouTube, similar reactions show that the crowd remaining silent would have been "better than them booing or even name calling."

What do you think?