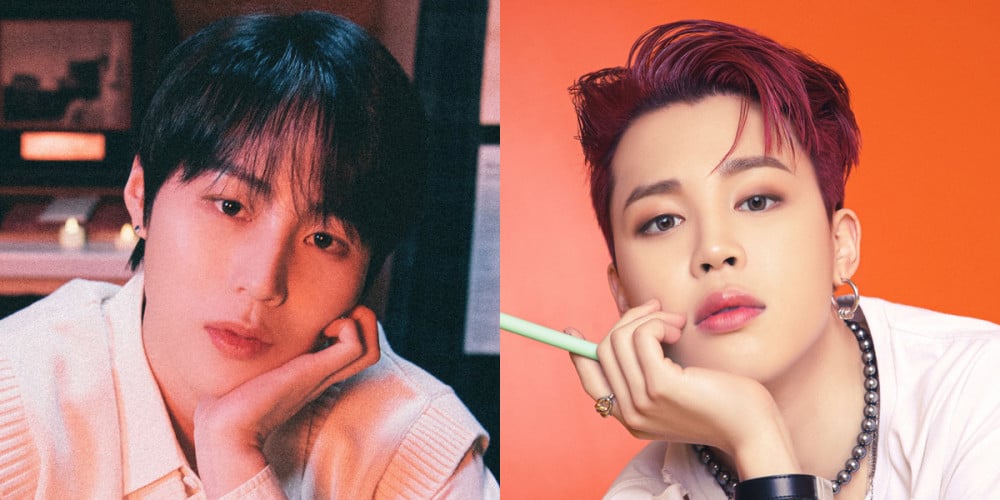 Ha Sung Woon was asked by fans how his collaboration with BTS's Jimin for OST Part. 4 of tvN's 'Our Blues', titled "With You", came to be!
The singer, who is well-known by fans for being good friends with Jimin, revealed,
"Ah... actually.. Since last year, I was working on a duet OST with Punch noona for 'Our Blues'... And then the OST production company asked me if I could contact Jimin for them... And I was curious too, so I called and asked him if he was interested in singing OSTs, since the other members had released OSTs in the past, and if he was somehow not able to. But he said that he wasn't really interested in singing OSTs. But then he was like, 'Is it a duet with you??', and I said, 'I don't think so', but he said, 'If it's a duet with you, I wanna try it'. So I passed his message on to the production company!!! And that is how we ended up working on it, and I'm so happy it worked out."
Have you been listening to BTS Jimin and Ha Sung Woon's OST "With You"?