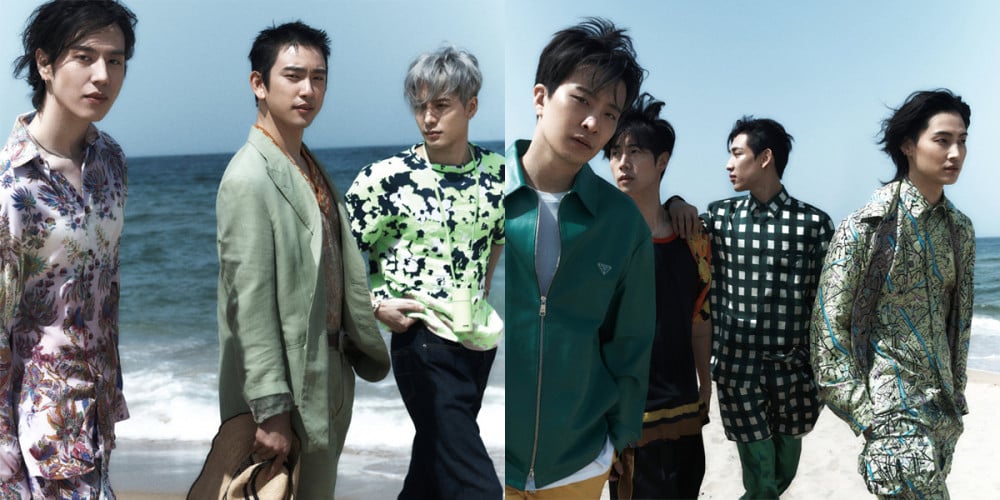 Featured in the June issue of 'W Korea' magazine, the members of GOT7 deeply reflected on the true meaning of their first comeback as a team after parting ways with their debut label, JYP Entertainment, and finding new places to start fresh.
Find out what Youngjae, Jay B, Jinyoung, Jackson, Mark, Yugyeom, and BamBam had to say as each member unpacked the meaningful journey that signaled a new beginning for each individual, and for GOT7, below.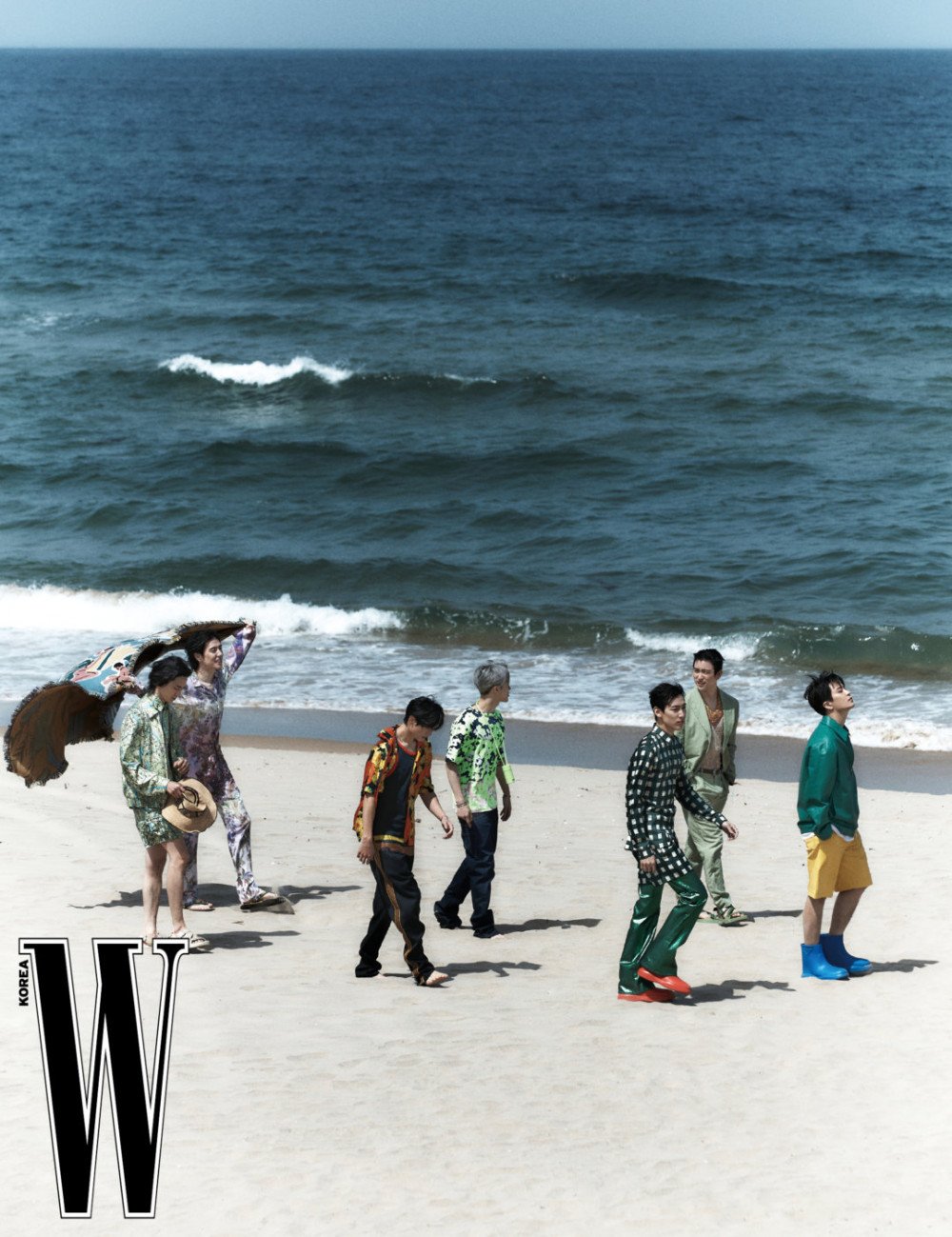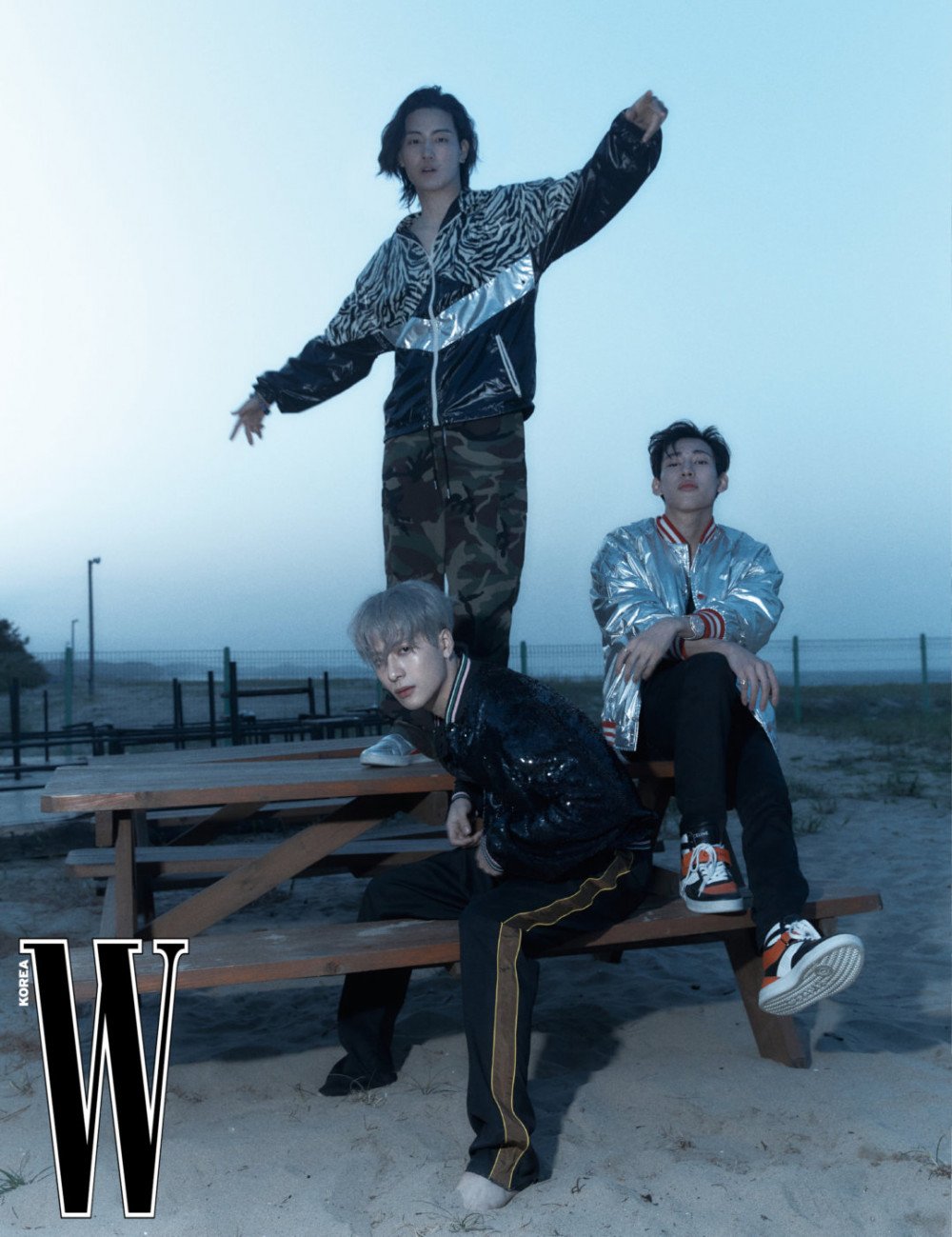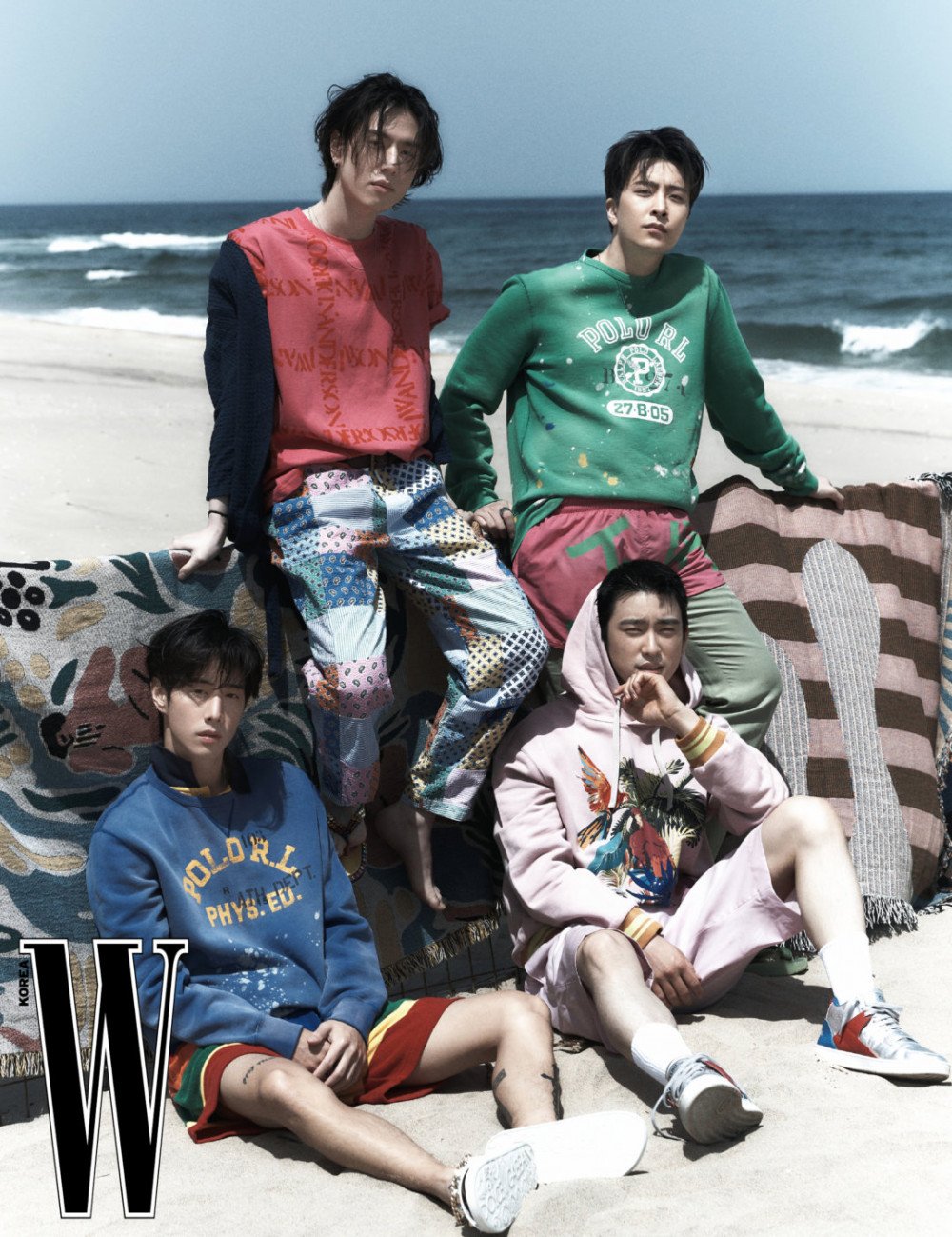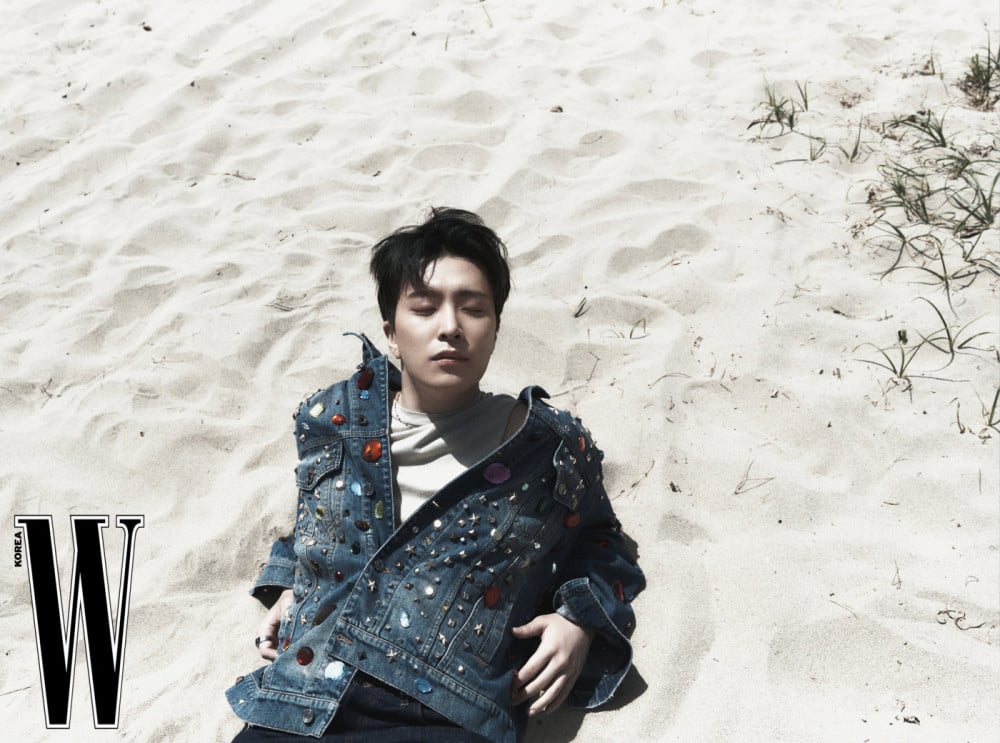 Youngjae:
"Once we all parted ways with our debut agency, I immediately thought, 'Well, since we've come to this point, we should all spend the time given to us meaningfully before we come together again'. My wish was for each member to work hard in their respective places, and then for all of us to get together again when the time came. To not waste the time that we had in front of us. To spend that time meaningfully. And I'm happy to say, that I think each member really spent that time meaningfully. It didn't matter if I heard people say, 'Didn't GOT7 disband?'. Because that was not true, so I didn't pay any mind to those comments. To us, it was always, 'When should we get back to it?' and 'How should we adjust our schedules?'. We wanted to be a team that got back on its feet."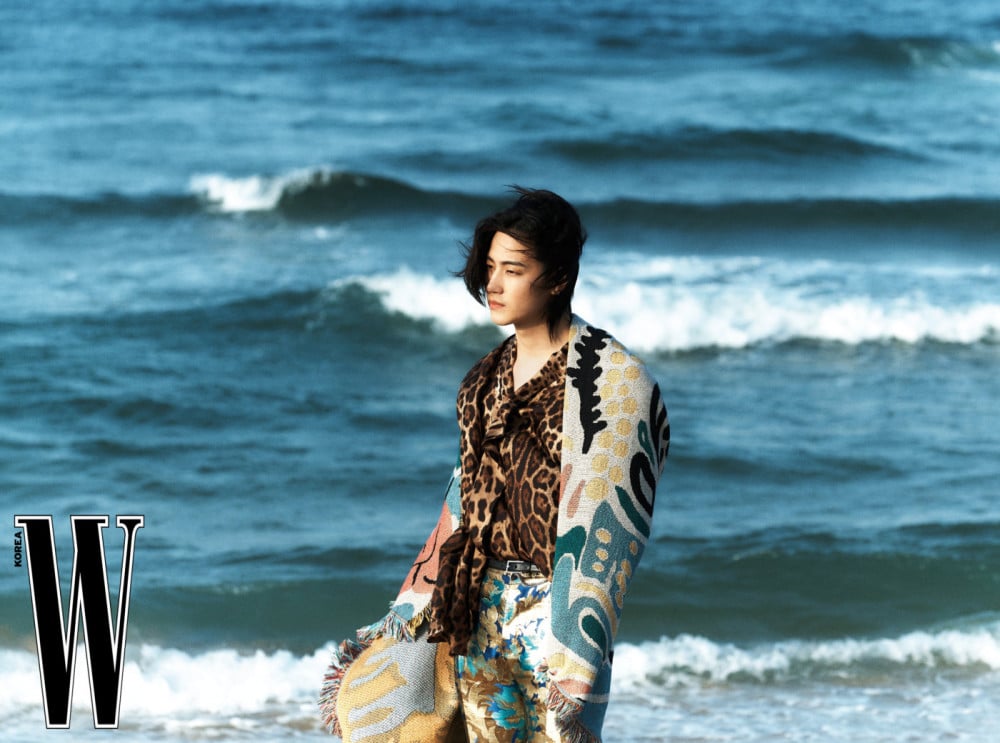 Jay B:
"I told myself over and over, 'I must not let go of the thread that binds us together'. Even if the day came when I felt like I was the only person sacrificing for the good of the team, I should not blame others or lose sight. For me, it was something that valuable. The team GOT7 was born at JYP Entertainment, and during the years we spent there, we became better artists. I gained so much through GOT7. If we went our separate ways and only focussed on our solo promotions, than it felt like the 7 years that we spent together would become meaningless. So I kept thinking, 'Don't let go of the thread'. Sometimes, you can think, 'I can still do well on my own?', but that's not it. The reason that we can also stand on our own now is all because of the years that we spent building this team together. I can never forget my starting point. To me, that is very important."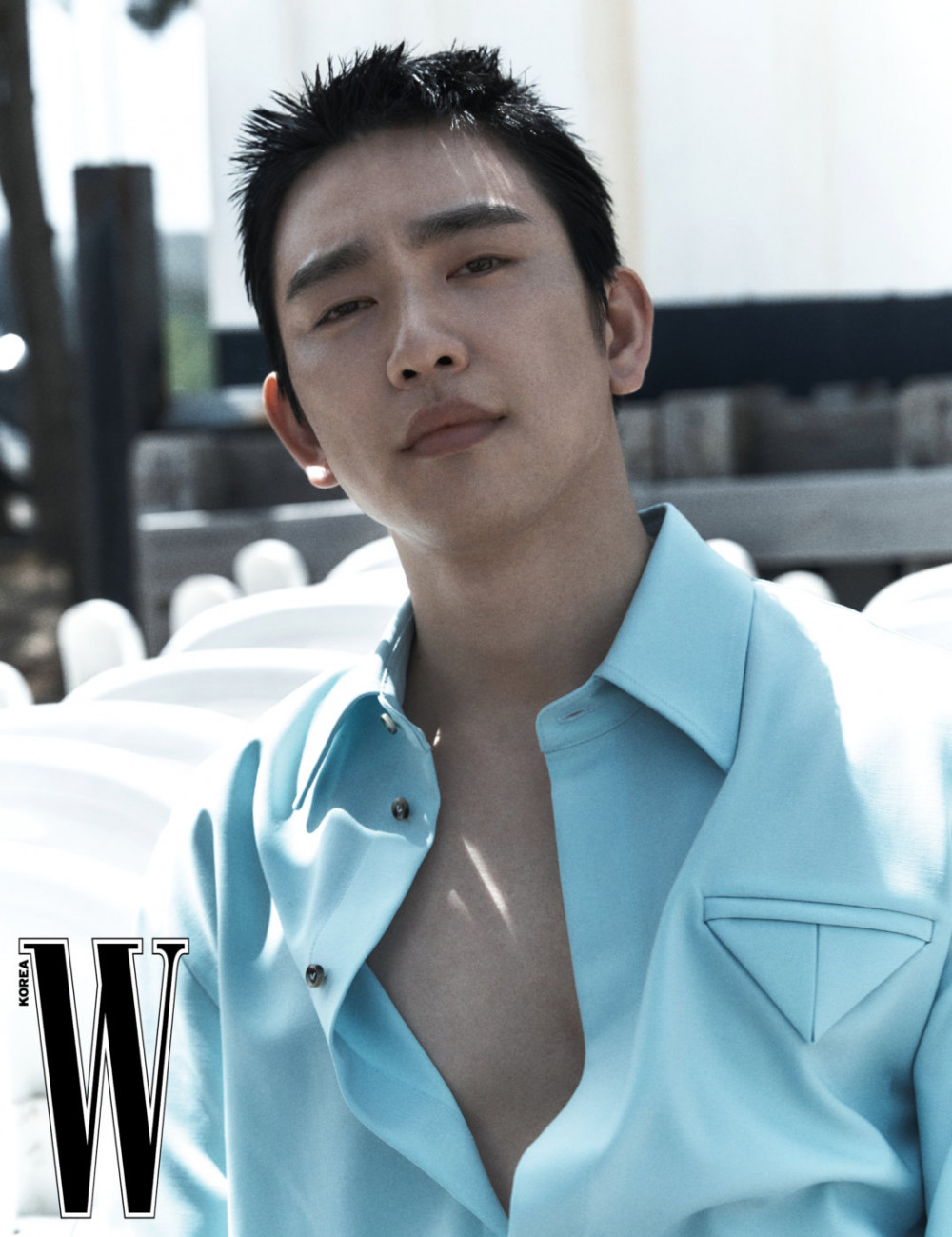 Jinyoung:
"When we all went our separate ways last year, I suffered from loneliness and anxiety. I've always gone back and forth between singing and acting, but it was the first time that I was truly all alone. I found peace around early this year. I'm sure that the motivation that keeps each team going is different. For us, it is the desire to remain a team. I grew up watching the 2PM sunbaenims, and I always wondered, 'How can they stay such good friends and good teammates?'. Those hyungs are truly tight-knit. I'm sure that they all shared a mutual feeling, and that's how they managed it. Will the road remain clear for GOT7 from now on? Probably not. There is such a thing as the ebb and flow, after all. If the waves are too strong and we feel overwhelmed by them, then we will look for a different path. If we keep that up, that could be what keeps us going."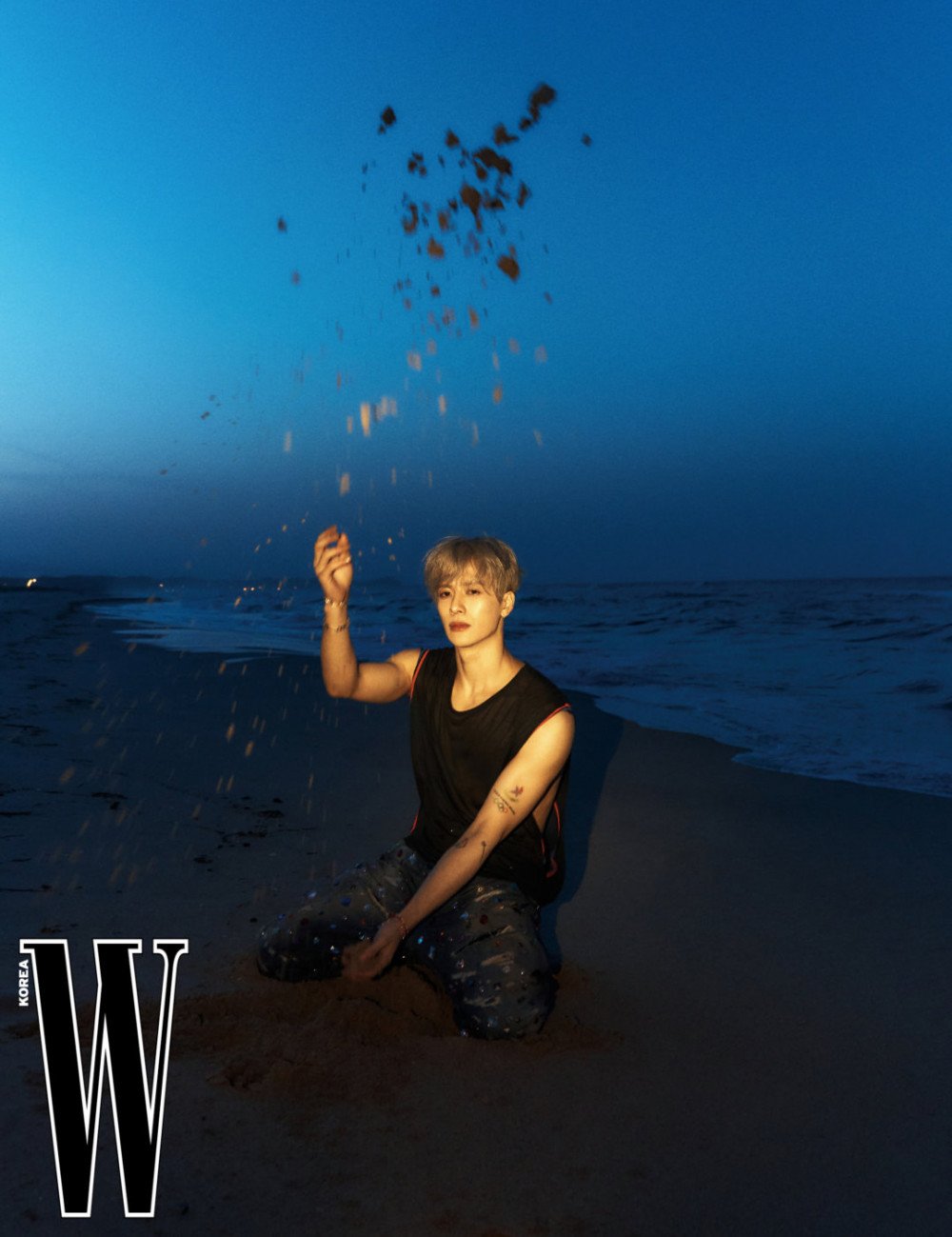 Jackson:
"I wanted to keep promoting in Korea, but I didn't have many opportunities, or the timing was not right. For GOT7's comeback, I cleared out my schedules for about 3 months. It wasn't easy, but I felt that I owed it to the team. Because you can never forget what's important to you. Even though we all feel the same, it gets complicated when we are all in different agencies. This is something that I can't necessarily change, but I am always a lonely person. Last year, I felt like I was lost. I stayed busy every day, but I was stuck in this same cycle, and I just asked myself, 'Am I happy?'. In the end, I wanted to be a singer and an artist. I wanted to be rid of all of the complex thoughts and struggles and just become an artist who was free. Even when you are making music, if you focus too much on technique, you lose yourself. In conclusion, just be me. And we. Whatever they say, we are back."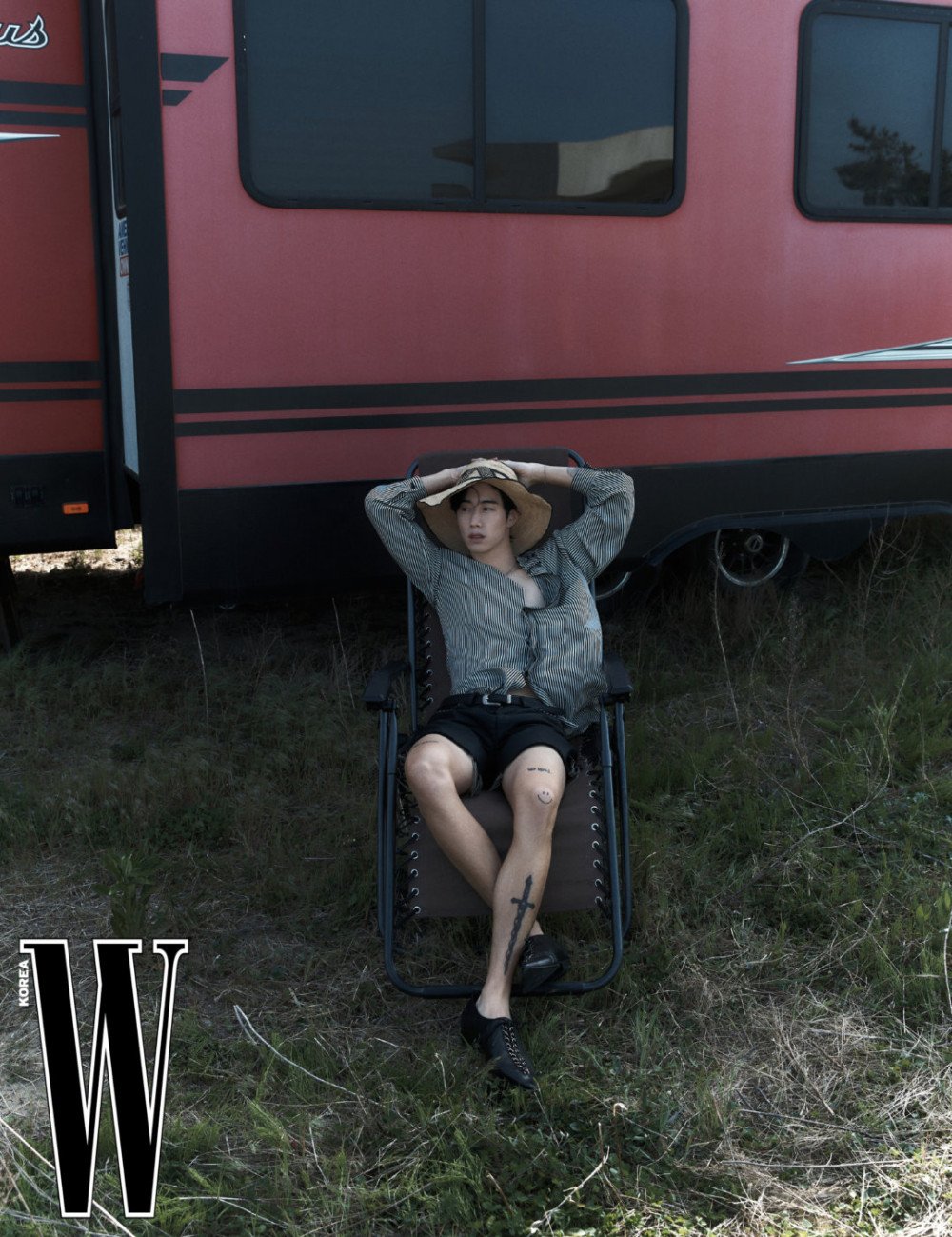 Mark:
"Before I moved to Korea, I used to have spurts of anger. To the point that I even threw things. Maybe I was just a teenager. But then, when I moved to Korea, I lived a life where I had to be more careful of my actions. Because I was also represented by a company. When I returned home for a visit after GOT7's promotions, my friends would go, 'Why isn't he getting angry?'. They said that I'd changed. But it's just that I grew more careful, not that I let my stress build up. But there were a few times during my career, when I couldn't be with my family during those times when it mattered. Like weddings, or funerals. Which always left a dent in my heart. I should have been there. I could have asked for time off from the company, but I didn't even bother to tell anyone. So those memories still leave me feeling sad and regretful sometimes. But this time, I got to see all of the members for the first time in a while, and we had a really great time working on the album. Even if we just tell people, 'GOT7 didn't disband', they might not believe it with words alone. So with this comeback, we wanted to show everyone. There are some members who will have to enlist soon, and we don't know what lies ahead for us, but no matter what, we will always be GOT7."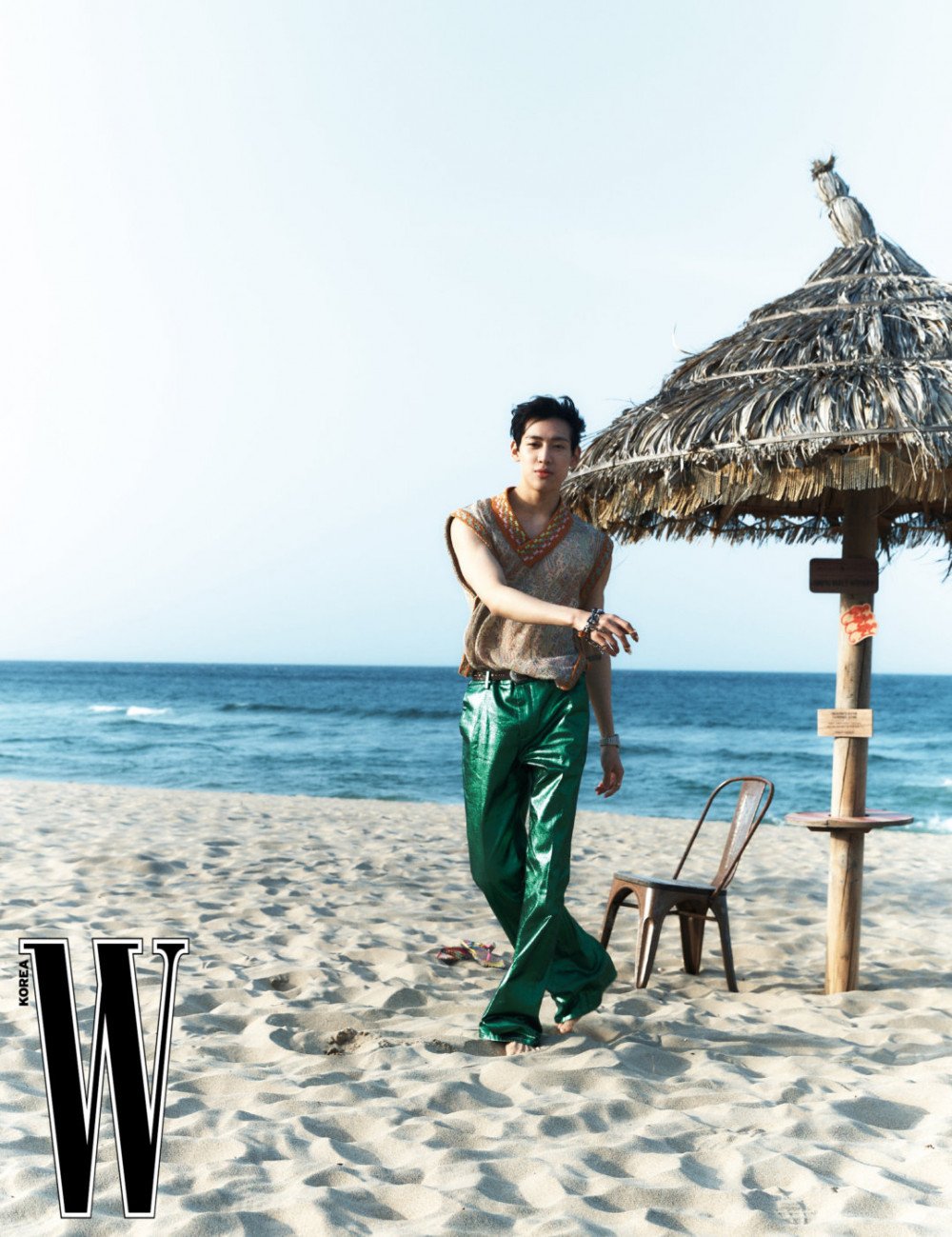 BamBam:
"My base? My base is Korea, of course. My house and my cats are all in Korea. When I go overseas, I want to eat sundae soup. I came to Korea at the age of 14. I've lived half of my life here. I love Korea. One day, I'll have to return to my hometown and settle back there, because that's where my parents are. But for now, I'm young. I have a lot I want to do..."
"A lot of people say, 'Even if GOT7 say that they haven't disbanded, is there a realistic possibility that they can promote together with all 7 member?'. I want to tell them, 'Don't jump to such conclusions and act like you're all smart'. You know what? Where ever I go, I always tell everyone that I am BamBam of GOT7. I will always introduce myself in that way. Why does it matter that there are three foreign members in GOT7? It doesn't matter. Because even if we're back home in our own countries, we can always just fly back to Korea when we're needed.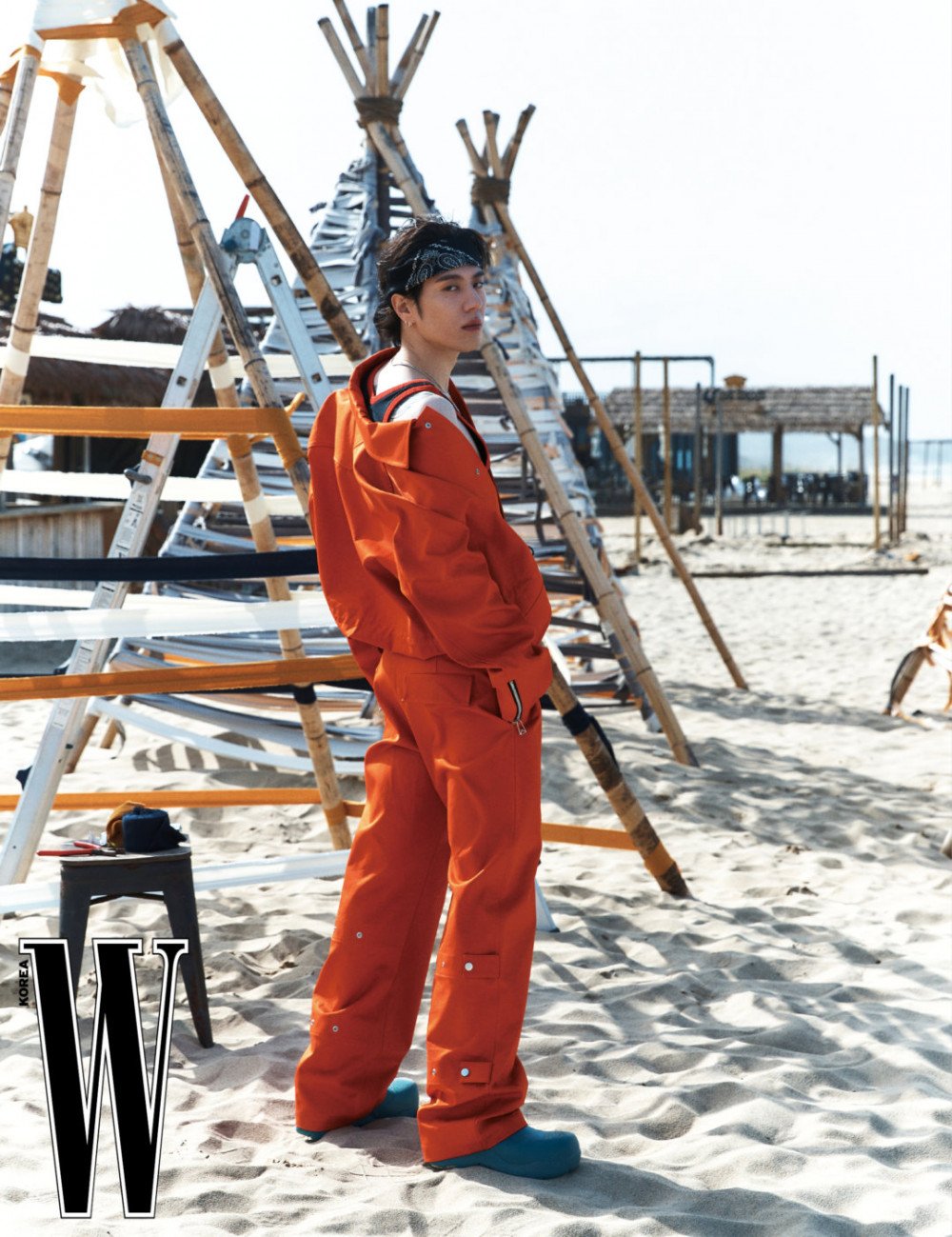 Yugyeom:
"The GOT7 members are all doing well solo? That's right. But rather than saying that we are doing well, I want to say that we are doing it skillfully. If you think about it, each person must have had their own preferences for music that they wanted to try out, but we had to adjust and pull back. Now that I can do whatever I want according to my own preferences, I am enjoying that. The others also look like they are finding themselves, or at least they've started the search. They all look like they are enjoying the process. When you're in a group, you can't help but become greedy. If someone starts working on music, then you go, 'Should I get to work too?'. The kind of greediness that arouses positive results. I always saw it as a healthy relationship. But now that we are doing more of our solo activities in our respective places, that greediness is gone. Instead, we work together much more naturally. There may be times when we feel lonely, or empty. But when we come together again, I realize, 'It's just like I remember it', and I feel comforted."